Tehran-Riyadh reconciliation progressing, Abdollahian reveals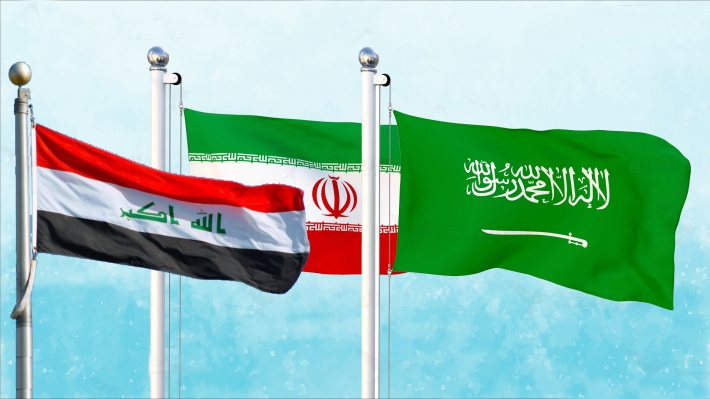 2023-02-27T05:57:18+00:00
Shafaq News / Iranian Foreign Minister, Hossein Amir-Abdollahian, has revealed the latest developments in the ongoing talks with Saudi Arabia after five rounds of discussions.
Speaking with Al-Alam News Channel, he expressed optimism about the prospects of restoring relations between Riyadh and Tehran to their natural state, emphasizing that such a development would be beneficial for both countries and the region as a whole.
Abdollahian stated that the Islamic Republic has always welcomed talks, cooperation, and interaction with Saudi Arabia, and significant progress has been made during the previous five rounds of talks, which were mediated by Iraq. He added that they are currently organizing and planning for a new round of negotiations.
"We hope to witness tangible steps and clear results on the ground," he said. "Specific agreements have transformed into practical and implementable steps, but we still have topics under discussion with the Saudi side."
The foreign minister continued, "We believe that the outcome of these talks will create a conducive atmosphere for the reopening of our embassies in both capitals at the appropriate time, and the Islamic Republic has always welcomed dialogue, interaction, and the restoration of relations to their natural state."
Earlier this month, Saudi Foreign Minister Faisal bin Farhan visited the Iraqi capital, Baghdad, where he reviewed the resumption of Saudi-Iranian negotiations, under the auspices of the Iraqi government.
Last month, Iranian Foreign Minister Hossein Amir-Abdollahian also revealed a meeting with his Saudi counterpart, Faisal bin Farhan, on the sidelines of the "Baghdad 2" summit in Jordan.
Abdollahian said that the Saudi Foreign Minister had expressed the readiness of Riyadh to continue the dialogue with Iran. He also met with foreign ministers from Oman, Qatar, Iraq, and Kuwait during the summit.
The latest announced round of talks between the two countries took place in April 2022, and discussions ended without reaching an agreement, despite leaders from both countries expressing their desire to close this file and establish bilateral relations based on mutual respect.
The potential normalization of relations between Iran and Saudi Arabia would have significant implications for the region and beyond.