Syrian army says air defenses intercepted "Israeli aggression" over Damascus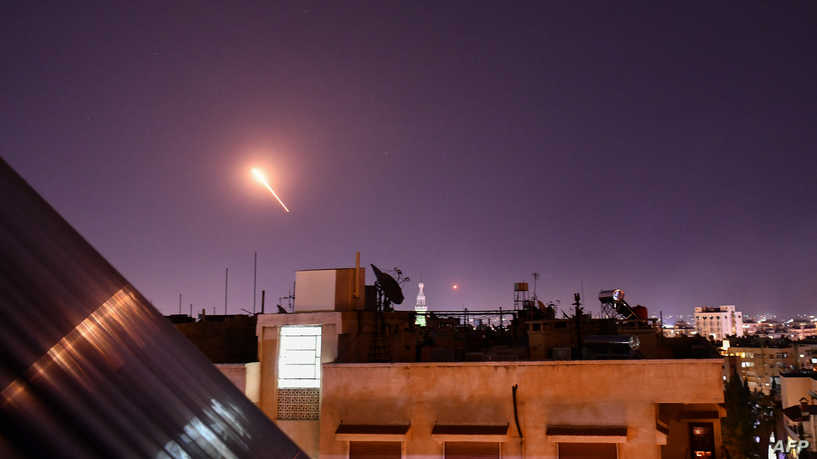 2021-03-17T06:54:51+00:00
Shafaq News/ SANA News Agency said on Wednesday Syria's air defenses had repelled "Israeli aggression" over the skies of the southern side of the capital, Damascus.
The Agency released footage showing the air defenses intercepted the "Israeli" rockets.
Syrian state media did not give details of what was hit by the rockets.
Israel, which in the last months staged some of its biggest strikes yet inside Syria, always said the operations aim to prevent Tehran from changing the balance of power in Syria in its favor.