Russia's Medvedev snaps back after U.S. appeal over Ukraine war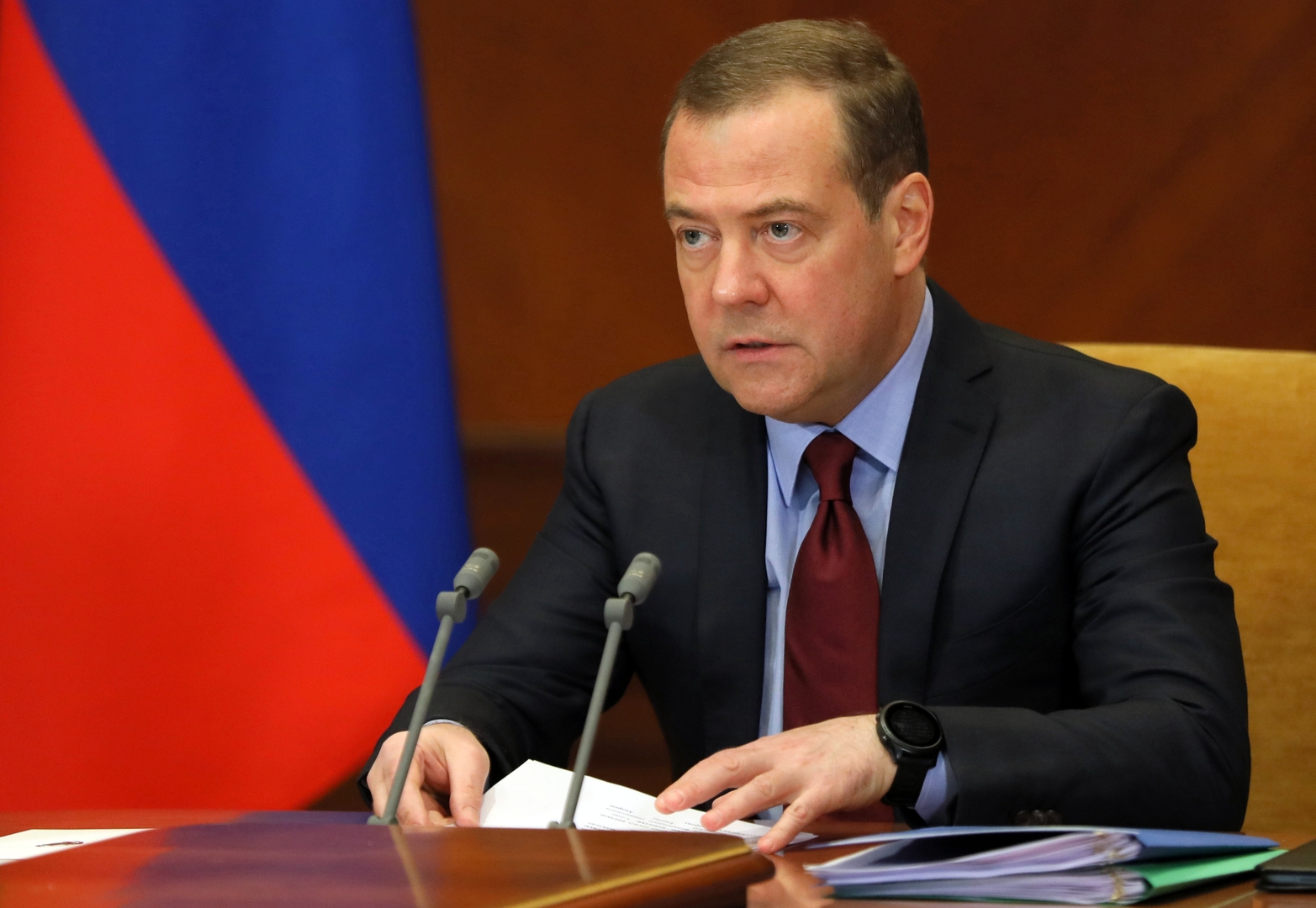 2023-01-06T15:57:03+00:00
Shafaq News/ Former Russian President Dmitry Medvedev on Thursday warned the United States that hypersonic missiles would soon be close to NATO's shores after the U.S. embassy said in a video it stood in solidarity with Russians who opposed the war in Ukraine.
Russia's invasion of Ukraine has triggered one of the most deadly wars in Europe since World War Two and the deepest crisis in Moscow's relations with the West since the 1962 Cuban Missile Crisis.
"The main gift for the New Year with an ammunition package of Zircon missiles left yesterday for the shores of NATO countries," Medvedev said, referring to President Vladimir Putin's deployment of a warship with hypersonic cruise missiles to the Atlantic.
Medvedev said the missiles could be placed 100 miles (160 km) off the U.S. coast, adding: "So rejoice! It will bring to their senses anyone who poses a direct threat to Russia and our allies."
He was speaking after the U.S. embassy to Russia released a video that it called an "an appeal to the people of Russia". The 50-second video included images of the impact of bombing in Ukraine, saying what was happening there "is not worthy of you".
"We stand in solidarity with each of you who are striving to create a more peaceful future," the video said, showing an image of the slogan "No to war" in Russian sprayed on a wall.
"Throughout history, our countries have been united by the commonality of cultures and our achievements," the video said, adding that Russia and the United States had "competed and collaborated" for decades.
The video showed images of Soviet cosmonauts, writers such as Fyodor Dostoevsky and leaders such as Leonid Brezhnev, Mikhail Gorbachev and Boris Yeltsin. Putin was not included.
Medvedev, a close Putin ally, lashed out at the video, describing the U.S. government as cynical "freaks" and "sons of bitches" who he said were using the tricks of Nazi propagandist Joseph Goebbels.
Since the war began, Medvedev's rhetoric has become increasingly vitriolic though his published views sometimes chime with thinking at the top levels of the Kremlin elite.
Source: Reuters