Russia Criticizes US President Biden's Decision to Supply Cluster Munitions to Ukraine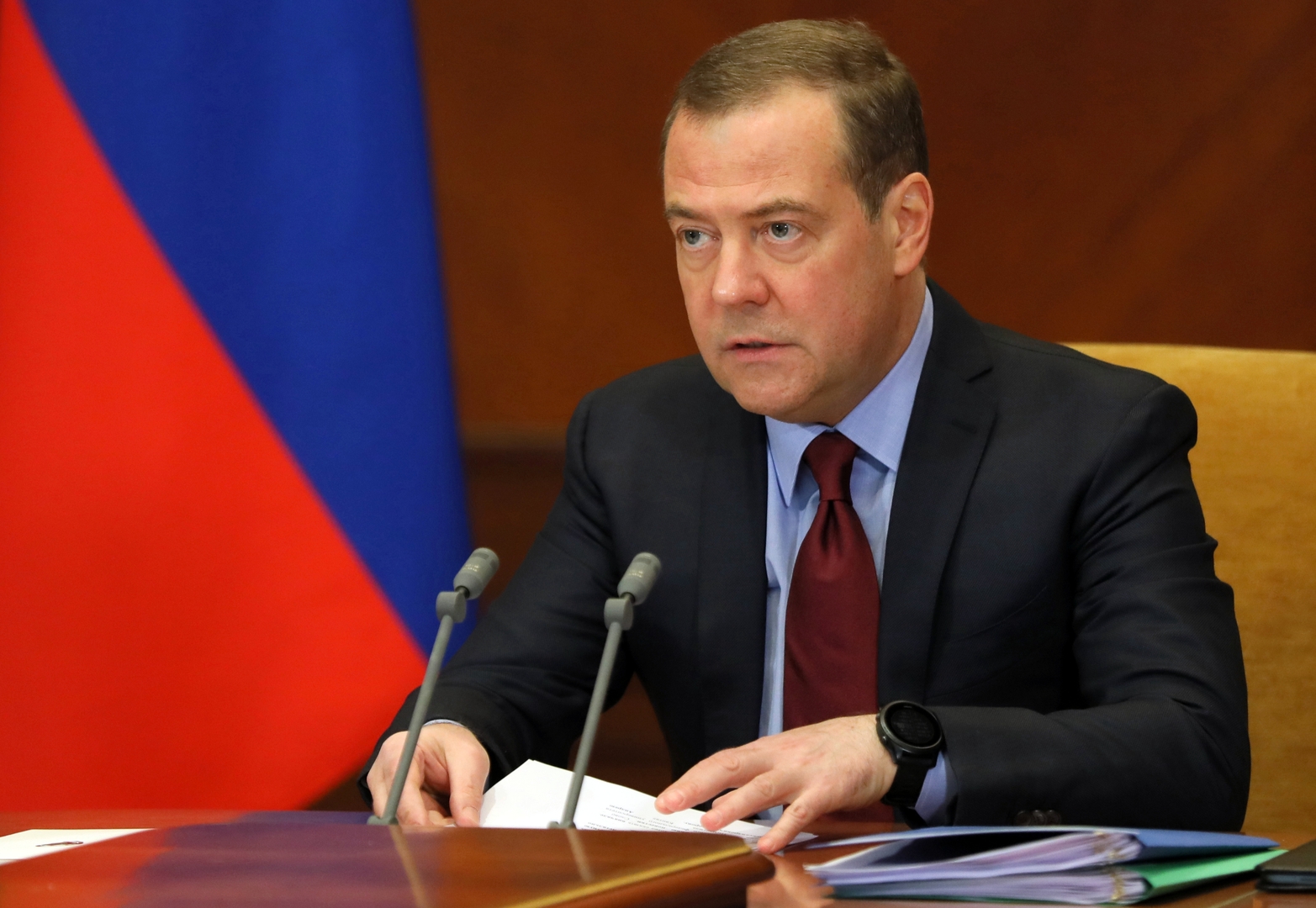 2023-07-08T18:56:48+00:00
Shafaq News/ Dmitry Medvedev, the Deputy Chairman of the Russian Security Council, launched a scathing attack on US President Joseph Biden, referring to him as "drowsy dementia" in response to Washington's decision to provide cluster munitions to Kiev.
Medvedev expressed concerns over the implications of this American step, warning of the potential for a third world war and accusing Biden of attempting to drag "half of humanity" into global conflict.
In his statement on Telegram, Medvedev criticized Biden's refusal two years ago in Geneva to provide guarantees to the Russian president that Ukraine would not join NATO, suggesting that it showed a lack of willingness to accommodate Russian concerns.
He continued, "Biden shamefully fled Afghanistan and, in an attempt to cover up the shame of his retreat, destabilized Europe's economy. He then supplied Ukraine with hundreds of tons of weapons, fueling a protracted and highly dangerous conflict with Russia... Now, having exhausted all other options, Biden is resorting to promises of cluster bombs, once again succumbing to the influence of neo-Nazis in Kiev and posing a threat of a third world war."
Medvedev further questioned Biden's motivations, remarking, "Why does Biden persist with such actions? It seems to be the
Russian Foreign Ministry spokesperson Maria Zakharova described the decision as an act of desperation and weakness, emphasizing that it reflects the hostile and anti-Russian approach adopted by the United States.
Amidst escalating tensions and strained diplomatic relations between Russia and the United States, the concerns surrounding the potential for further conflicts and the complex geopolitical landscape continue to be significant challenges.