Israeli Forces Target Palestinian Islamic Jihad Commander in Gaza, Escalating Tensions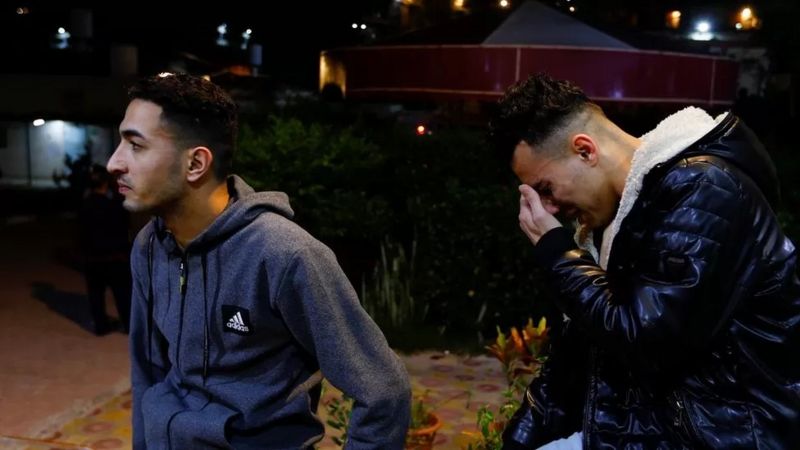 2023-05-11T06:43:46+00:00
Shafaq News/ Israel announced on Thursday the death of Ali Ghali, commander of the Palestinian Islamic Jihad's rocket force in the Gaza Strip.
The Israeli army confirmed that Ghali was targeted in a joint operation by the Israeli Defense Forces (IDF) and the Shin Bet security agency.
According to an IDF statement, Ghali played a significant role in recent missile attacks aimed at Israel. He was described as a prominent figure within the Jihad and had been involved in previous operations, including "Wall Guard" and "Sincere Dawn," during which rockets were launched toward Israel.
A medical source in Gaza confirmed that Ali Ghali and two others were killed in an airstrike that targeted a residential apartment in Khan Yunis, causing injuries to others.
Israeli Prime Minister Benjamin Netanyahu, alongside Defense Minister Yoav Gallant, declared in a televised speech on Wednesday that the Israeli army had dealt a decisive blow to the "Islamic Jihad" movement in Gaza. However, Netanyahu emphasized that the battle was ongoing, with the Israeli military still engaged in the conflict.
Netanyahu stated that Israel would choose the time and place to strike, not only in response to attacks but also preemptively and in a calm state. Defense Minister Gallant reaffirmed their readiness to continue fighting against the Islamic Jihad and any other party attempting to confront Israel.
Over the past few days, Israeli airstrikes have targeted the Gaza Strip, resulting in th
e deaths of more than 20 Palestinians, including women and children. The armed wing of the Islamic Jihad movement, Al-Quds Brigades, reported that three of its leaders were among those killed.
The situation remains tense, with the potential for further escalation.