Iranian diplomat hails Soleimani as "architect of peace" following statements by former Iraqi PM on his role in Tehran-Riyadh deal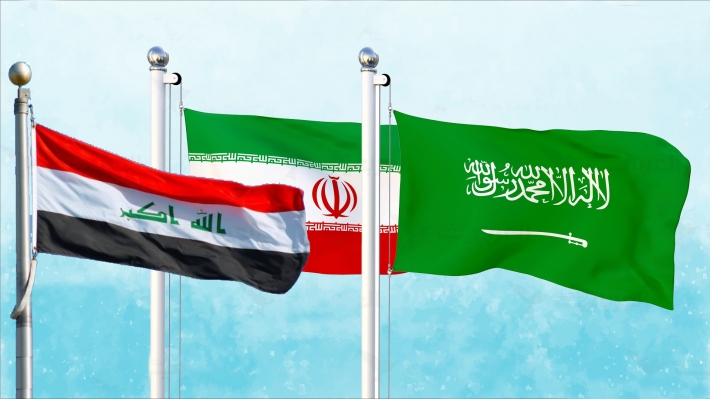 2023-03-16T11:43:37.000000Z
Shafaq News/ Nasser Kenaani, a spokesperson for Iran's Foreign Ministry, praised General Qassem Soleimani as not only a "hero in the fight against terrorism" but also as a "leader and architect of peace, reconciliation, and brotherhood" between Islamic nations and peoples.
In a tweet he shared on Thursday, Kanaani highlighted Soleimani's strategic vision and his understanding of the region's main adversary, as well as his efforts to promote mediation between Iran and Saudi Arabia.
"General Soleimani was not just a hero in the fight against terrorism and a guardian of security in the region, but also a leader and an architect of peace and reconciliation among Islamic nations and peoples," Kenaani said.
The Iranian diplomat noted that Soleimani's strategic vision extended beyond immediate threats and conflicts, as he sought to extend bridges of understanding and cooperation between countries and peoples.
"General Soleimani was a visionary leader who looked beyond the current situation and saw the potential for long-term peace and stability," Kenaani said.
Kenaani explained that the initiative for mediation between Iran and Saudi Arabia, which was put forward by Iraq, was a result of Soleimani's strategic vision.
"The initiative for mediation between Iran and Saudi Arabia was a direct result of General Soleimani's strategic vision, which aimed to promote peace and understanding between the two countries," said the head of Iran's public diplomacy center.
Kenaani attached to his tweet a screen shot of a news report on a" former Iraqi PM hailing Gen. Soleimani as architect of Iran-Saudi detente".
In an article published on the website of Iraq's Al-Ahad TV channel on Tuesday, former Prime Minister Adel Abdul-Mahdi provided an exclusive account of the recent Iran-Saudi agreement and praised General Soleimani, former commander of the Quds Force of Islamic Revolution Guards Corps (IRGC), as the one who kickstarted the groundbreaking deal.
Abdul-Mahdi said during a state visit to China in September 2019, he received a phone call from General Soleimani who asked him if he could visit Saudi Arabia and act as an "intermediary" between Iran and the kingdom.
"General Soleimani said the matter was urgent" to which the former Iraqi premier replied that he would go to Riyadh right after returning to Baghdad.
"I informed the Chinese side of the martyr's request, and they rejoiced," Abdul-Mahdi added.
The former Iraqi premier continued by saying that he contacted the Saudi government, which inquired about the purpose of the visit.
"I informed them of Iran's request for mediation and identified Soleimani as the Iranian representative. The Saudis welcomed the proposal," Abdul-Mahdi said.
"We returned to Iran on the morning of 25/9/2019 and left Baghdad in the evening for Saudi Arabia. Former Prime Minister [Mustafa] al-Kadhimi accompanied me, along with Minister of Oil Thamer al-Ghadhban, and Mohamed al-Hashimi, the cabinet secretary. We were received by the Custodian of the Two Holy Mosques; then we held a late-night meeting with the Crown Prince [Mohammad bin Salman]."
"Regrettably, the former American administration executed their misguided and cowardly operation...I then passed on the responsibility to Prime Minister al-Kadhimi on May 7, 2020. Despite this setback, the initiative continued, and the first meetings were held in Baghdad in April 2021, with Mr. Mohammad Hashemi representing al-Kadhimi in his stead. Sheikh Khaled al-Humaidan led the Saudi delegation, while the Iranian side was represented by Deputy Secretary General of the National Security Council, Mr. Saeed Iravani. Meetings proceeded with the involvement of other officials, culminating in a strategic agreement in Beijing," he said.
The former Iraqi premier also said many parties had contributed to the conclusion of the agreement, which, if successful, "has the potential to alter not only the region but the world."
Abdul-Mahdi added that the deal is not merely about re-establishing ties between the two countries, adding that it will lead to a complete resolution of sensitive and dangerous issues.
"Both parties engaged in robust and forceful negotiations, and the agreement could not have been reached without regional and global developments, the growing influence of China, and guarantees from both sides. The agreement holds a shared vision for the wider trajectory of the region, as can be gleaned from the concluding statement," Abdul-Mahdi concluded.
After several days of intensive negotiations hosted by China, Iran and Saudi Arabia finally clinched a deal on Friday to restore diplomatic relations and re-open embassies and missions within two months.
Saudi Arabia severed diplomatic relations with Iran in January 2016 after Iranian protesters, enraged by the execution of prominent Shia cleric Sheikh Nimr Baqir al-Nimr by the Saudi government, stormed its embassy in Tehran.
The two sides had held five rounds of negotiations in the Iraqi capital of Baghdad since April 2021.