Iranian IRCG Navy Commander Reports American Ship Retreat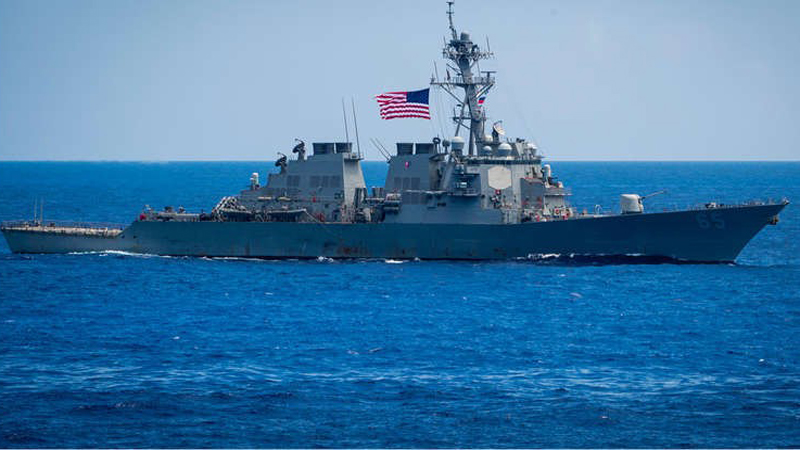 2023-08-19T19:54:58+00:00
Shafaq News/ Admiral Alireza Tangsiri, the Iranian Revolutionary Guards' Navy commander, revealed that an American ship promptly altered its course by 180 miles upon encountering Revolutionary Guards' boats.
Tasnim International News Agency reported Admiral Alireza Tangsiri's statement, in which he noted, "In the past, NATO nations did not adhere to our territorial water regulations. However, today they heed the warnings of the Revolutionary Guards Navy. For instance, when Revolutionary Guards ships once approached an American aircraft carrier, the carrier and accompanying planes retreated 180 miles."
Admiral Tangsiri elaborated, "In the present day, the Revolutionary Guards Navy has increased the speed of its speedboats from 90 to 110 knots."
He continued, "We have managed to outfit our 8-meter-long speedboats with missile launchers. Iran is the pioneering nation in the West Asian region to have designed a boat capable of launching drones."