Iran, China sign 20 deals during Raisi's visit to Beijing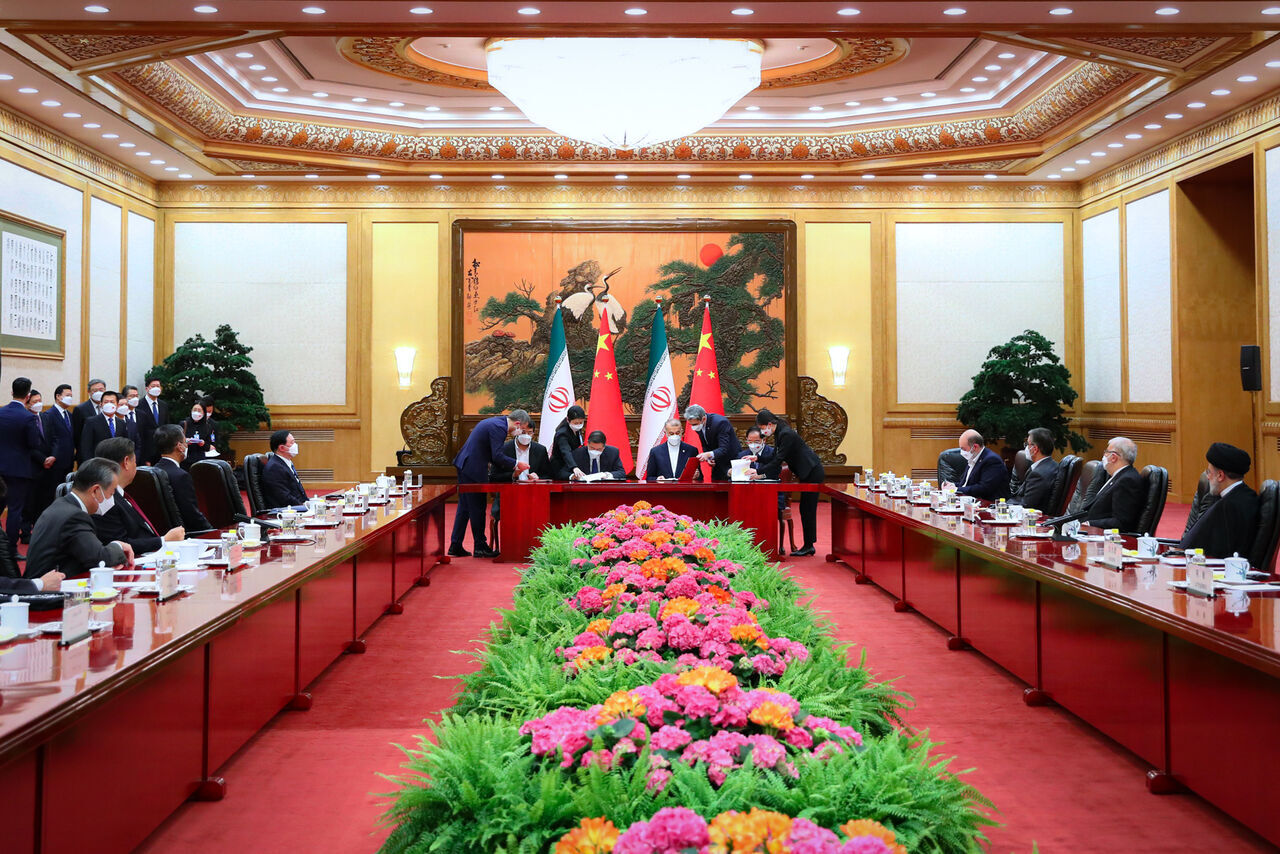 2023-02-14T12:12:44+00:00
Shafaq News/ Iran and China have signed 20 deals and memoranda of understanding (MoUs) to expand bilateral cooperation in various fields.
The documents were signed by senior officials of the two countries in the presence of Iranian President Ebrahim Raisi and his Chinese counterpart Xi Jinping in Beijing on Tuesday.
According to the documents, Tehran and Beijing will improve cooperation in different sectors, including crisis management, tourism, communication and information technology, the environment, international trade, intellectual property, agriculture, exports, healthcare, media, sports, and cultural heritage.
Earlier in the day, Raisi received an official welcome from his Chinese counterpart Xi Jinping after arriving on a state visit to China.
During the official ceremony, the national anthems of the two countries were played, and the two presidents reviewed a guard of honor. A 21-gun salute was performed in Raisi's honor.
High-ranking delegations of Iran and China held negotiations immediately after the ceremony. Senior officials of the two countries will sign important documents for developing bilateral cooperation in the presence of the two presidents.
The Iranian president arrived in Beijing on Tuesday morning at the head of a high-ranking politico-economic delegation on the official invitation of his Chinese counterpart.
Speaking to reporters before leaving Tehran for Beijing on Monday, Raisi said Iran and China have similar views on fighting unilateralism at the international level.
The visit marks Raisi's first visit to China after taking office in August 2021.