'Horrendous events' in Gaza in past days 'beggar belief': UN rights chief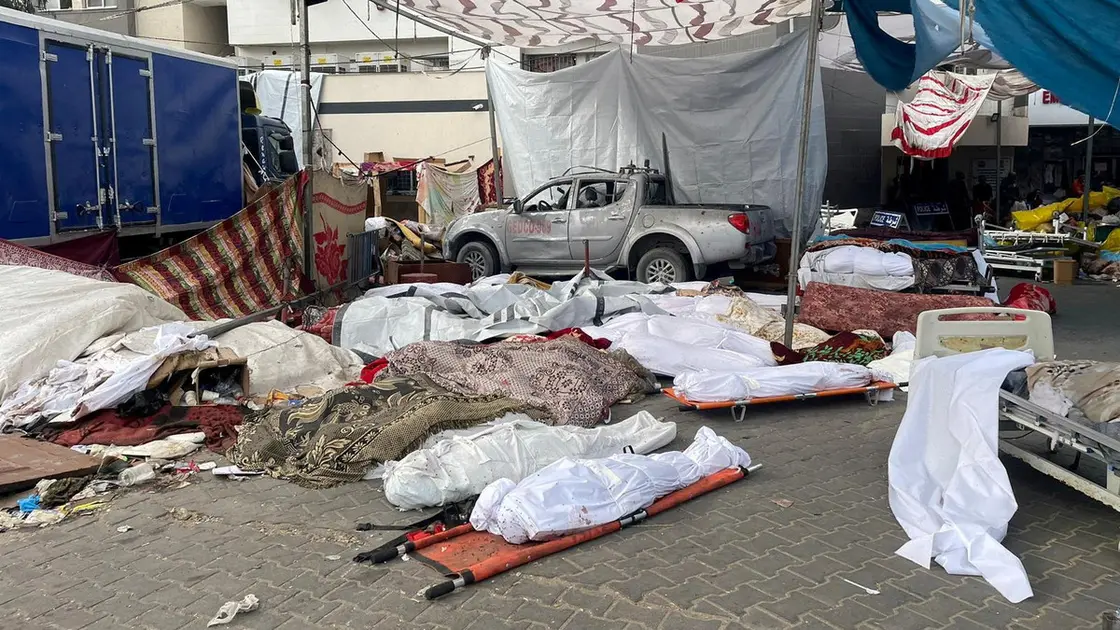 2023-11-19T17:06:33+00:00
Shafaq News/ The level of violence ravaging Gaza in recent days is unfathomable, the UN Human Rights chief said Sunday, with attacks on schools harbouring displaced people and a hospital turned into a "death zone".
"The horrendous events of the past 48 hours in Gaza beggar belief," United Nations High Commissioner for Human Rights Volker Turk said in a statement.
He spoke as the World Health Organization scrambled to evacuate the last remaining patients and staff from al-Shifa hospital, with UN officials describing the Palestinian territory's largest health facility, raided last week by Israeli troops, as a "death zone".
In Gaza, a health official said more than 80 people were killed on Saturday in twin strikes on Jabalia refugee camp, including on a UN school sheltering displaced people.
"The killing of so many people at schools turned shelters, hundreds fleeing for their lives from Al-Shifa Hospital, amid continuing displacement of hundreds of thousands in southern Gaza, are actions which fly in the face of the basic protections civilians must be afforded under international law," Turk said.
He described the images purportedly taken in the aftermath of the reported Israeli strike on the UN-run al-Fakhura school as "horrifying", and "clearly showing large numbers of women, children and men severely wounded or killed".
The UN rights chief pointed out that in Khan Younis in southern Gaza, the Israeli military "are dropping leaflets demanding residents go to unspecified "recognised shelters", even as strikes take place across Gaza".
"Irrespective of warnings, Israel is obliged to protect civilians wherever they are", he said, pointing to the principles under international law of distinction, proportionality and precautions when carrying out attacks.
"Failure to adhere to these rules may constitute war crimes," Turk said.
Gaza official Turk said at least three other schools hosting displaced people had also been attacked in the past 48 hours.
"The pain, dread, and fear etched on the faces of children, women and men is too much to bear," he said.
"How much more violence, bloodshed and misery will it take before people come to their senses? How many more civilians will be killed?
"Humanity must come first," he said, stressing the desperate need for a ceasefire "now".
Israel has vowed to destroy Hamas after its militants carried out unprecedented attacks inside Israeli-controlled territories on October 7, killing around 1,200 Israelis, most of them civilians, and taking some 240 people hostage, according to Israeli officials.
The Israeli army's relentless air and ground campaign has since killed 12,300 people, most of them civilians, including more than 5,000 children.