Erdogan pledges to submit constitution amendement proposal to parliament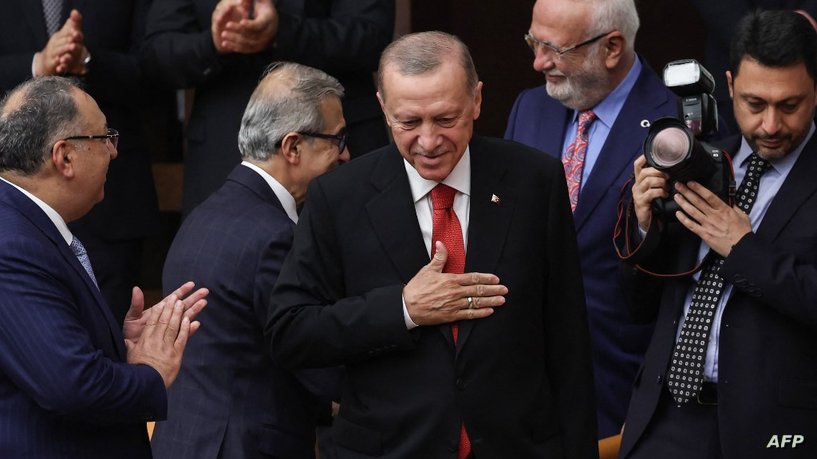 2023-06-06T20:23:29+00:00
Shafaq News / Turkish President Recep Tayyip Erdogan vowed on Tuesday to submit a new proposal for amending the constitution to the parliament.
"We will re-submit our constitutional amendment proposal to the parliament's discretion," Erdogan said at a press conference after convening his cabinet first time since winning the May 28 presidential runoff.
Erdogan has been pushing for a new constitution to replace the current one introduced after a military coup in 1980. His ruling Justice and Development Party (AKP) has been working on a draft charter since last year.
The current constitution, introduced in 1982, has been amended 19 times since then. The last amendment in 2017 introduced a presidential system to abolish the parliamentary system.
Erdogan made a major reshuffle in his cabinet on Saturday after winning his third presidential term in the presidential runoff.
The meeting of the new cabinet also assessed economic policies as Erdogan promised to tackle high inflation that led to a sharp decline in Turkish households' purchasing power.
"We are determined to remove the inflation-induced cost of living and exorbitant price problem from our nation's agenda with all its dimensions. We consider the recently announced data as leading signals," the Turkish president said.
Türkiye's annual inflation slowed to 39.59 percent in May, the lowest level since December 2021, official data showed on Monday.
(Xinhua)