Doomsday cult Brits planning 'radioactive attack' tried to build 'nuclear dirty bomb'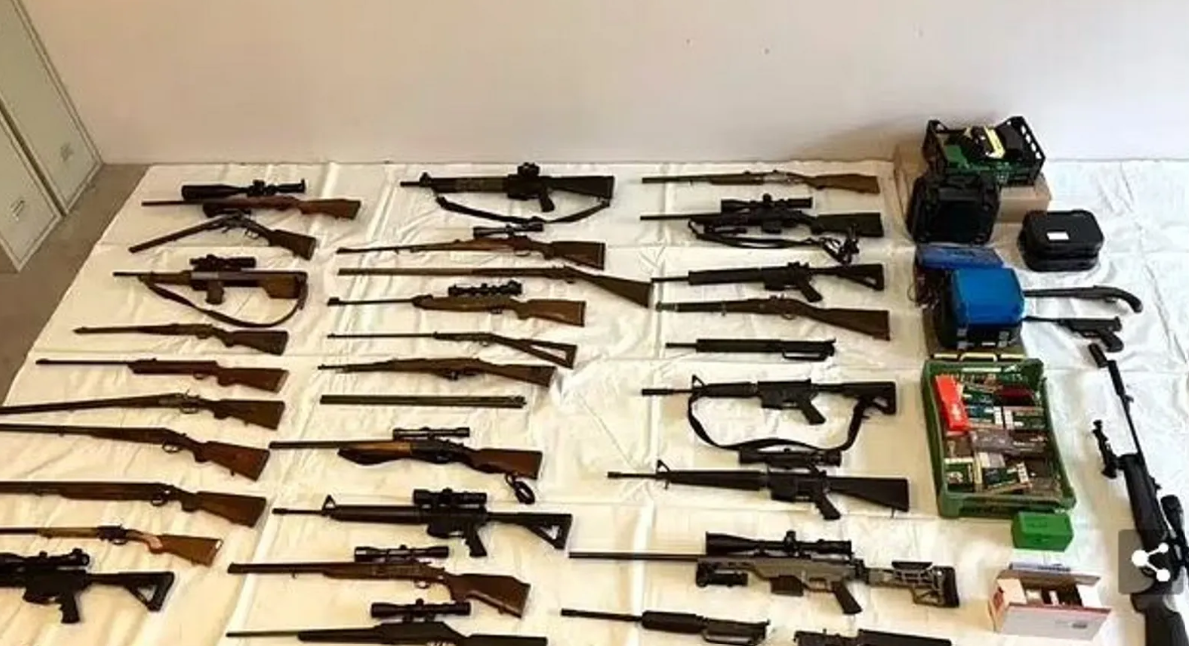 2023-08-22T12:43:51+00:00
Shafaq News/ Two Brits are facing up to five years behind bars on charges of attempting to make a "nuclear dirty bomb" after police discovered a massive cache of weapons and bomb-making equipment.
The reclusive men - thought to be members of a "doomsday cult" - were arrested alongside an Austrian citizen earlier this year after authorities stumbled across the arsenal of guns and explosives at their home in Ruden in Austria.
The sleepy south-Austrian village was rocked after cops discovered as many as 70 guns at the property along with thousands of rounds of ammo and materials that could be used to make bombs.
Police were tipped off to the massive arms bust after a resident at the house called for assistance during a medical emergency. When shocked medics saw the stockpile of guns they called police and the three men were arrested.
Local media reports that the men have been charged with conspiring to use "a nuclear fuel, a radioactive substance, an explosive" to create bombs. The explosives found at the property were not nuclear but prosecutors say that they believe that the group intended to eventually unleash a "radioactive attack".
Charges levelled at the Brits include "conspiring to commit crimes using nuclear energy, ionising radiation or explosives". Cops searched the house, finding three pounds of TNT, 8 pounds of black powder, ball bearings and steel tubing - the components of as many as eight lethal pipe bombs.
The two Britons and their 29-year-old accomplice are said to be part of a cult that was making preparations for the end of the world. Military assault rifles, handguns, shotguns and powerful hunting rifles were found at the house, along with boxes of ammunition were found at the property. Cops also discovered 20 detonators and a mobile phone which prosecutors say would have been used as a trigger.
The trio will stand trial at Klagenfurt District Court on Tuesday. Spokesperson for Austrian public prosecutors Tina Frimmel-Hesse said: "Such cases are very rare. The quantity was sufficient to produce eight pipe bombs with a devastating effect." She added that the three had refused to say what they were planning to do with the explosives when questioned by cops.
A fourth member is reportedly still on the run - police say they are looking for a 68-year-old Austrian national in connection with the group. Residents in the area told local media that the men in the property lived a reclusive life, never speaking to their neighbours.
One local said: "The house they acquired some years ago is extremely dilapidated. The region is very quiet and rural, not a lot is going on there. Their neighbours don't know anything about the three men. It has to be seen whether they were part of some conspiracy network or just weird hermits."