After severe confrontations, two rockets target Israelis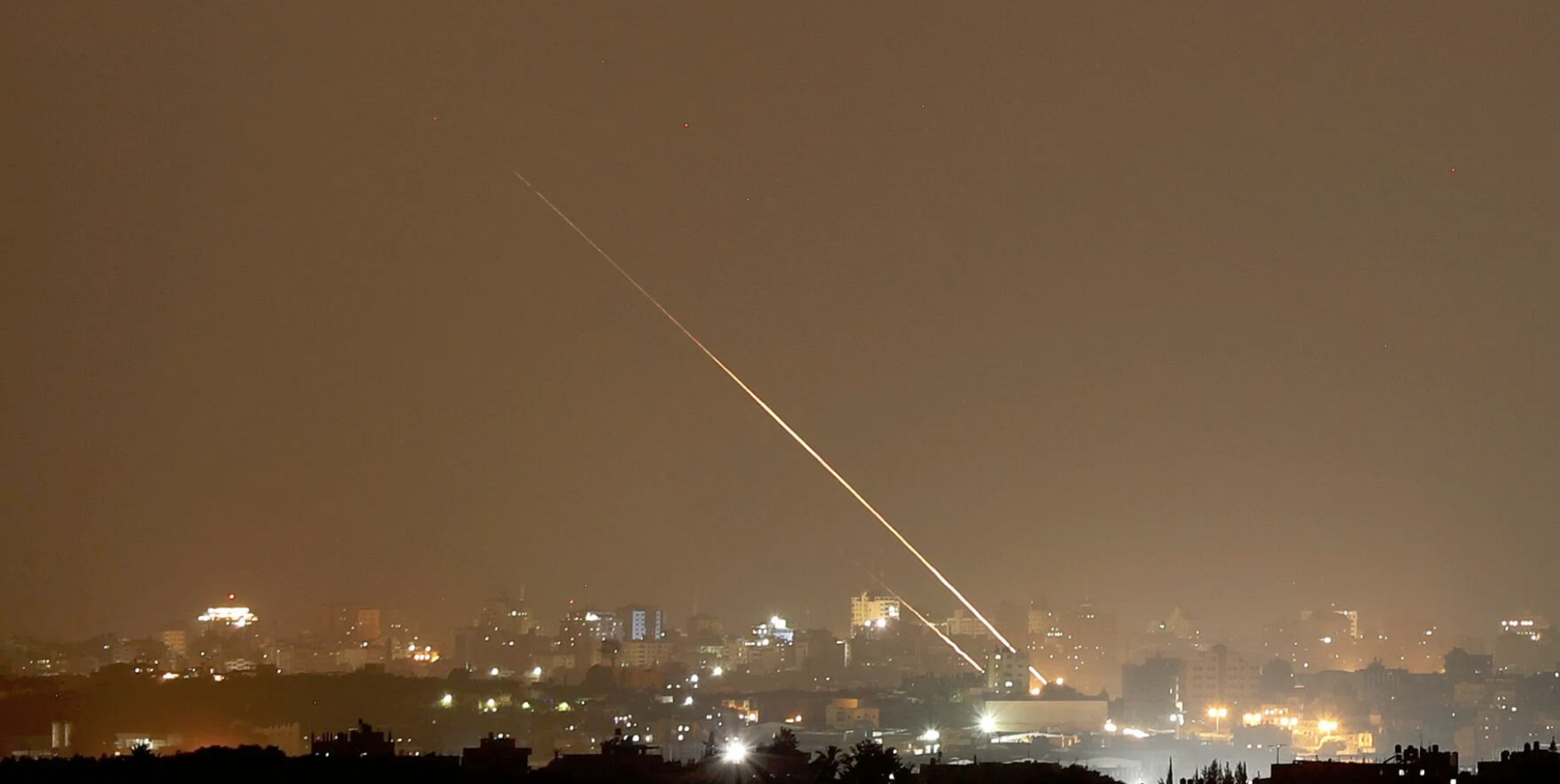 2023-04-05T21:04:22+00:00
Shafaq News/ On Wednesday evening, two rockets were fired from the Gaza Strip towards the occupied lands following violent confrontations in the Temple Mount (Al-Aqsa).
Eyewitnesses in Gaza reported that the rockets were launched from the northern part of the Strip toward "Israel," The Israeli army stated that one of the rockets landed inside Gaza. The other hit the border fence area separating the Strip from Israel.
Earlier today, Israeli forces had stormed the courtyards of Al-Aqsa Mosque, and the Israeli police used a drone to monitor and follow up on the situation after a confrontation with Palestinians.
The Palestinian Red Crescent and the official Palestinian news agency Wafa reported that seven civilians were injured, and 400 worshipers were arrested.
The Al-Aqsa Mosque is one of the holiest sites in Islam. It is located in Jerusalem.
There have been frequent confrontations between Israeli security forces and Palestinian worshipers at the mosque, leading to tensions and violence.
The primary source of tension is the presence of Israeli security forces and settlers in and around the mosque compound, which Palestinians see as an infringement on their religious and national identity.
Israeli authorities argue that the presence of security forces is necessary to maintain order and prevent violence.
In addition, there have been disputes over access to the mosque and restrictions on Palestinian worshipers, particularly during religious holidays and events. Palestinians argue that these restrictions violate their rights and freedoms, while Israeli authorities maintain that they are necessary for security reasons.
The confrontations between Israeli security forces and Palestinian worshipers have often escalated into violence, with clashes resulting in injuries and deaths on both sides.
The situation is a source of ongoing tension and has been a major obstacle to peace efforts in the region.