Turkey bombs PKK sites in Duhok: +50 attacks in less than a month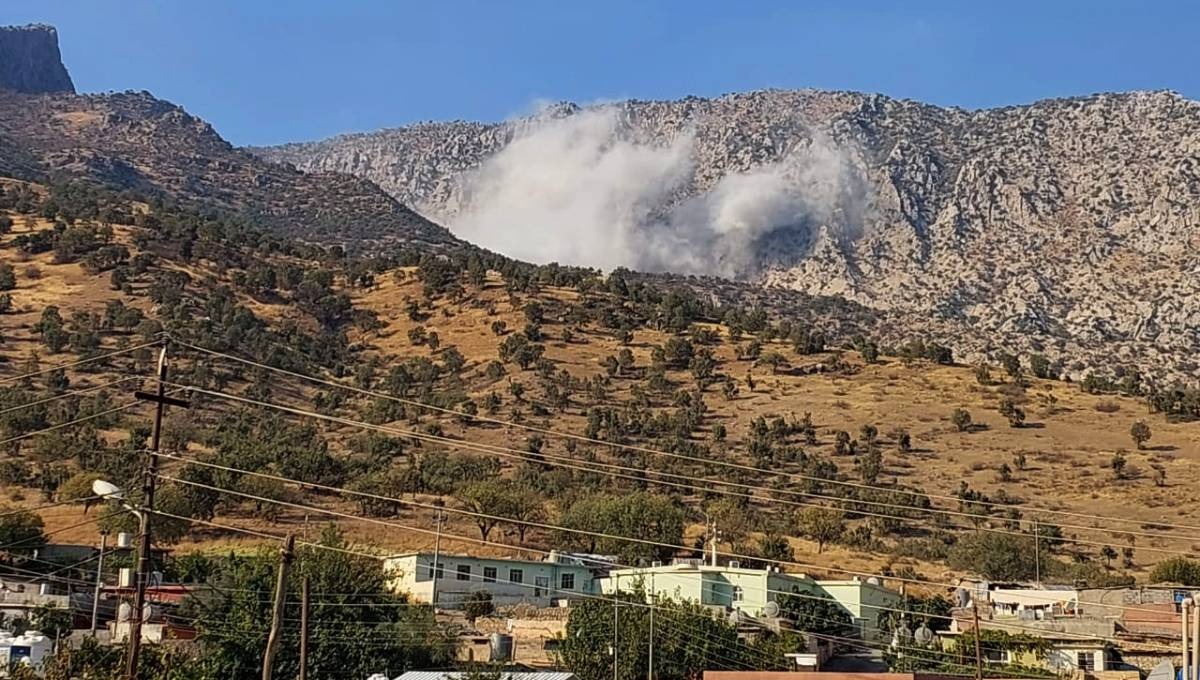 2023-06-03T11:06:28+00:00
Shafaq News/ Turkey's warplanes reportedly unleashed a sequence of airstrikes on sites of the anti-Ankara Kurdistan Workers' Party (PKK) in Duhok's northern district of Amadiyah on Saturday.
A source told Shafaq News agency that the Turkish offensive launched triple consecutive aerial raids on areas within the villages of Skeiri and Serkali at the base of Mount Metin.
Adding to the geographical span of this assault, the adjacent "Hafta Tepa" peak, a part of the Kareh mountain range that casts its shadow over the Deirlok sub-district, also experienced the force of Turkish bombardment.
Over the past three weeks alone, this same region has borne the brunt of more than 50 similar airstrikes, wreaking significant material damage across it.
The PKK, classified as a terrorist organization by Turkey, the United States, and the European Union, has been embroiled in a longstanding conflict with the Turkish government that has caused tens of thousands of casualties since the 1980s. Since 2016, Ankara has launched a trio of transborder operations in northern Iraq under the pretext of PKK presence.