President Barzani Attends Inauguration Ceremony of Turkish President Erdogan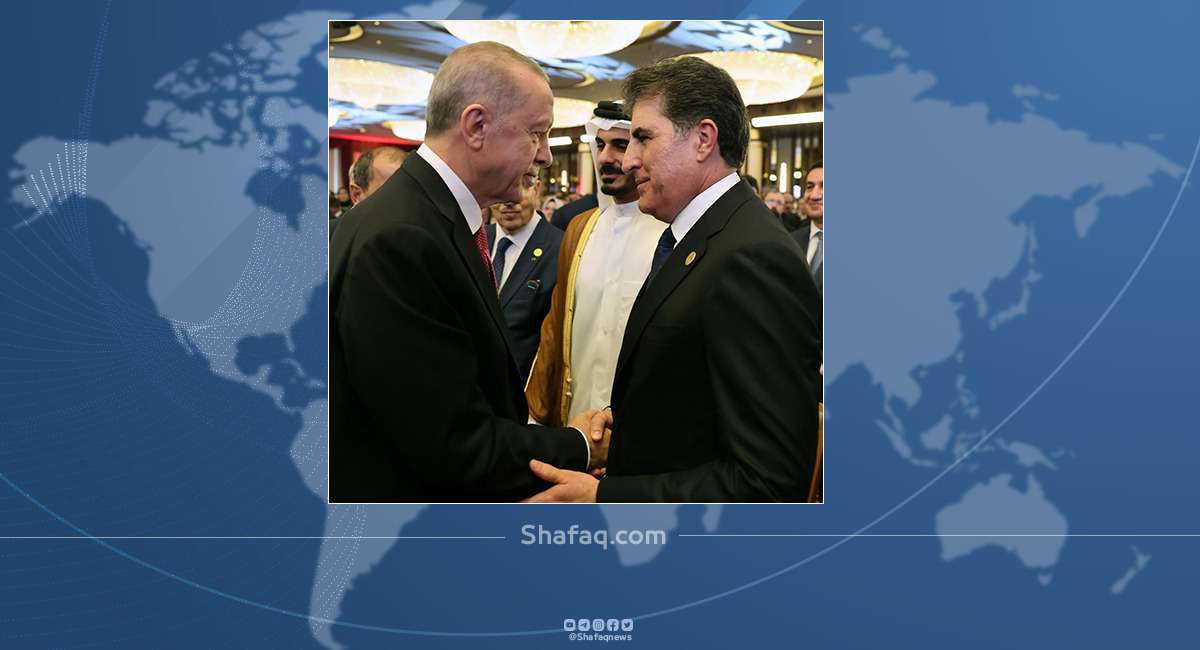 2023-06-03T19:13:23+00:00
Shafaq News/ Nechirvan Barzani, the President of the Kurdistan Region, joined world leaders on Saturday evening in Ankara to commemorate the inauguration of Recep Tayyip Erdogan as the Turkish President.
The event, held in the Turkish capital, witnessed the participation of esteemed dignitaries from around the globe.
According to a statement released by the Kurdish presidency, President Barzani and guests convened for dinner at the Turkish Republican Palace in Ankara after the inauguration ceremony.
The statement emphasized that the dinner allowed President Barzani to engage in substantive discussions and enhance bilateral relations with the distinguished attendees.
The gathering served as a continuation of the day's events, which included President Erdogan taking the constitutional oath for his second presidential term earlier in the day at the Turkish parliament.