Masoud Barzani Urges Unity Among Kurdish Parties for Greater Kurdistan's Benefit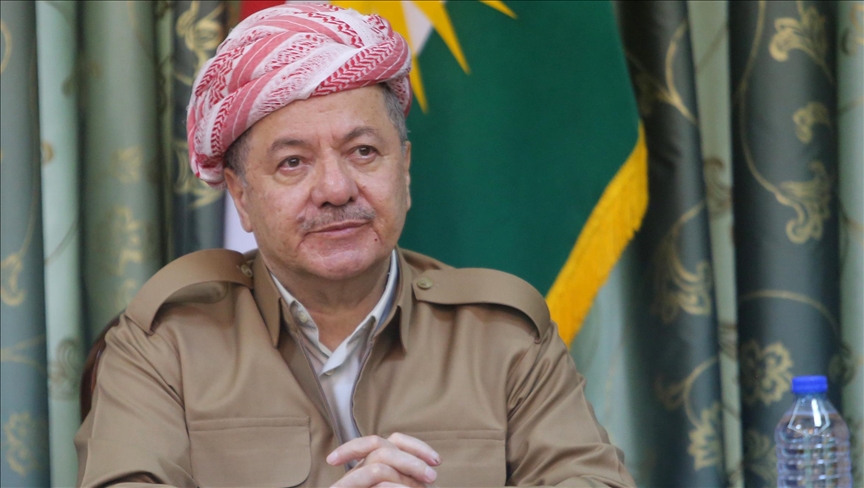 2023-05-25T15:03:52+00:00
Shafaq News/ Kurdish Leader Masoud Barzani on Thursday urged the political powers in Iraq's Kurdistan to put aside their differences and give priority to prosperity and stability of the region.
Addressing a crowd that gathered in the Balkayati district to commemorate the 47th anniversary of the Gulan Revolution's inception, Barzani said it is "one of the major uprisings in the broader context of the Kurdish liberation movement."
"The Gulan Revolution was a critical juncture in our history, marking the spirit of revolution and resistance within each Kurdish individual. This spirit persevered despite immense conspiracies and challenging obstacles," Barzani added.
Highlighting the arduous past of the Balkayati, Barzani said that the "heartland of the Gulan Revolution" has borne the brunt of relentless aggression, praising the sacrifices it made for the Kurdish struggle.
"Against all dictatorships who purported that the setback of the September revolution would mark the end of Kurdish resistance, the Gulan Revolution boldly contradicted them," Barzani continued. "It not only quelled the aspirations of our adversaries but also reaffirmed the unwavering resilience of the Kurdish people, a testament to the fact that defeat, in truth, belonged to our enemies."
In his concluding remarks, Barzani reiterated the need for the region's political parties to look beyond their disagreements. He underscored that the collective interest of Kurdistan holds precedence over any other concern.