Barzani recalls: We do not bow down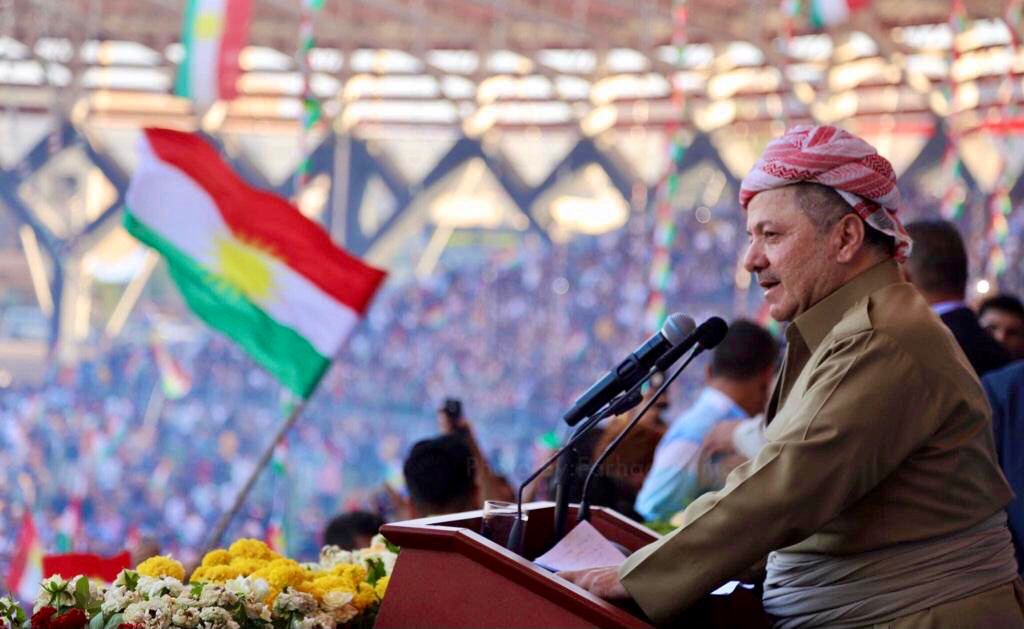 2020-09-25T06:25:13+00:00
Shafaq News / The Kurdish leader, Masoud Barzani recalled on Friday, the third anniversary of the he independence referendum organized on September 25, 2017.
Barzani tweeted, "We do not bow down" and attached a snapshot of his own speech regarding the referendum.
Baghdad responded at the time by imposing punitive measures on the referendum, which faced opposition from most countries.
And regional powers Turkey and Iran feared that the referendum would lead to similar moves for the Kurds in the two countries.
Kurdistan says that the referendum whose results were not considered , " is the democratic choice of the Kurdish people who have been subjected to extermination campaigns for decades," while the federal government described it as unconstitutional and considered it an attempt to decompose Iraq.