Leader Barzani and Kurdish Prime Minister Attend the Newroz Festival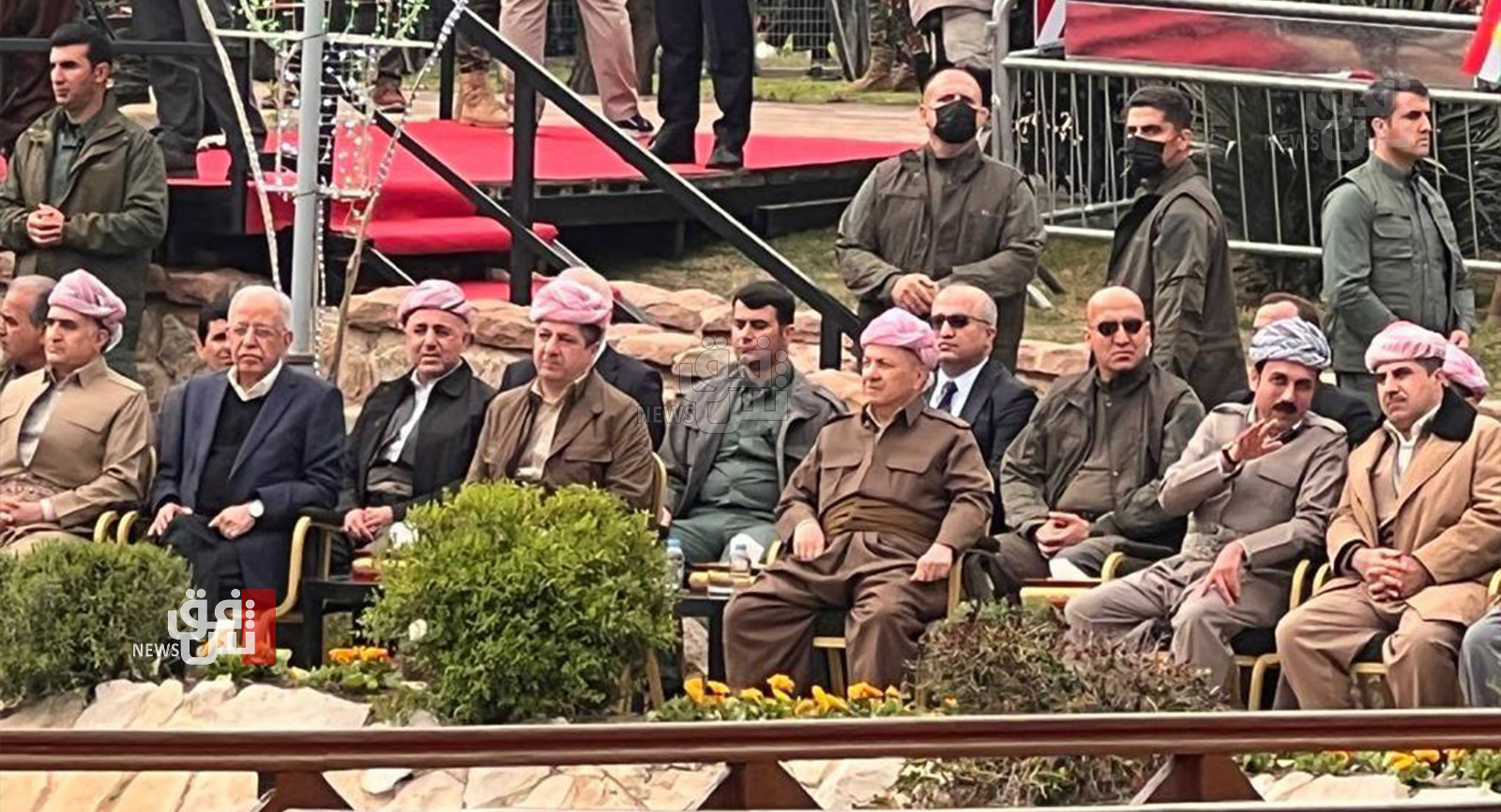 2023-03-20T17:04:34+00:00
Shafaq News/ On Monday, a celebration was held in Erbil Governorate's Shanadar Park to mark the end of the Spring Festival and Nowruz.
The event was attended by the head of the Kurdistan Democratic Party, Masoud Barzani, prime minister Masrour Barzani, senior officials from the Kurdish government, representatives from diplomatic missions and consulates operating in Kurdistan, families of martyrs, and citizens from Erbil and other regions.
Newroz has been celebrated for thousands of years. Based on the solar system, it marks the beginning of spring and the new year in the Kurdish calendar.
The holiday has a profound cultural and historical significance for the Kurdish people and is often associated with the struggle for freedom and the resistance against oppression.
In addition to Kurds, Newroz is also celebrated by other communities in the region, such as Persians, Azerbaijanis, and Turkmen. It is a time for family gatherings, feasting, traditional dancing, and music.