Kurdistan's PM, UK Minister of MENA discuss the Sinjar agreement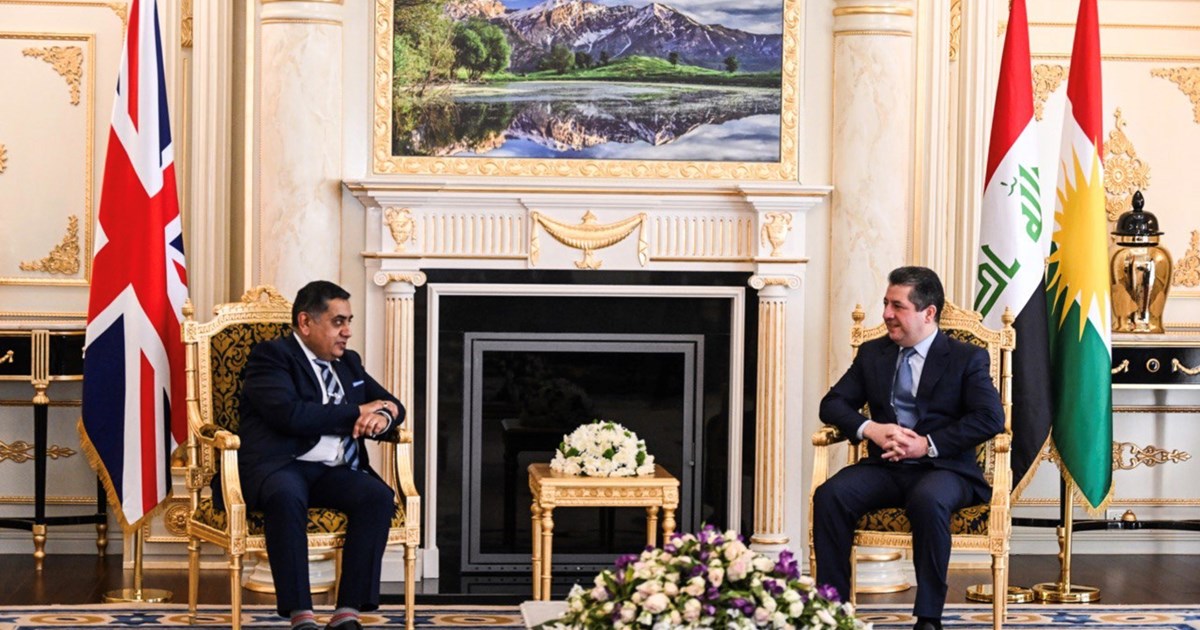 2023-03-01T15:01:18.000000Z
Shafaq News/ Kurdistan's Prime Minister Masrour Barzani on Wednesday met with Tariq Ahmed, the UK Minister of State for the Middle East, North Africa, South Asia, and United Nations at the Foreign, Commonwealth, and Development Office.
According to a readout issued by his bureau, Prime Minister Barzani discussed with his guest the reforms the ninth cabinet implemented to bolster Kurdistan's economy, agriculture, and trade and help digitalize the public services in the region.
Lord Ahmad noted that significant development had taken place in the Kurdistan Region since his 2018 visit, highlighting its "important and special" role in the region, the readout said.
"We both agreed that solving the Baghdad-Erbil issues must be on the basis of the constitution and in the interest of all citizens and different components of Iraq," §Prime Minister Barzani stated.
The prime minister said that the Kurdistan region has participated in drafting a budget bill for the first time, hoping the parliament manages to approve the bill and provide for the financial rights of the Kurdistan Region people in accordance with the constitution.
The meeting touched upon the situation in the contested district of Sinjar, calling for implementing the Sinjar agreement, expelling the militias from the district, and returning the internally displaced citizens to their hometowns.