Fifth PUK conference commences in al-Sulaymaniyah with key political and strategic agendas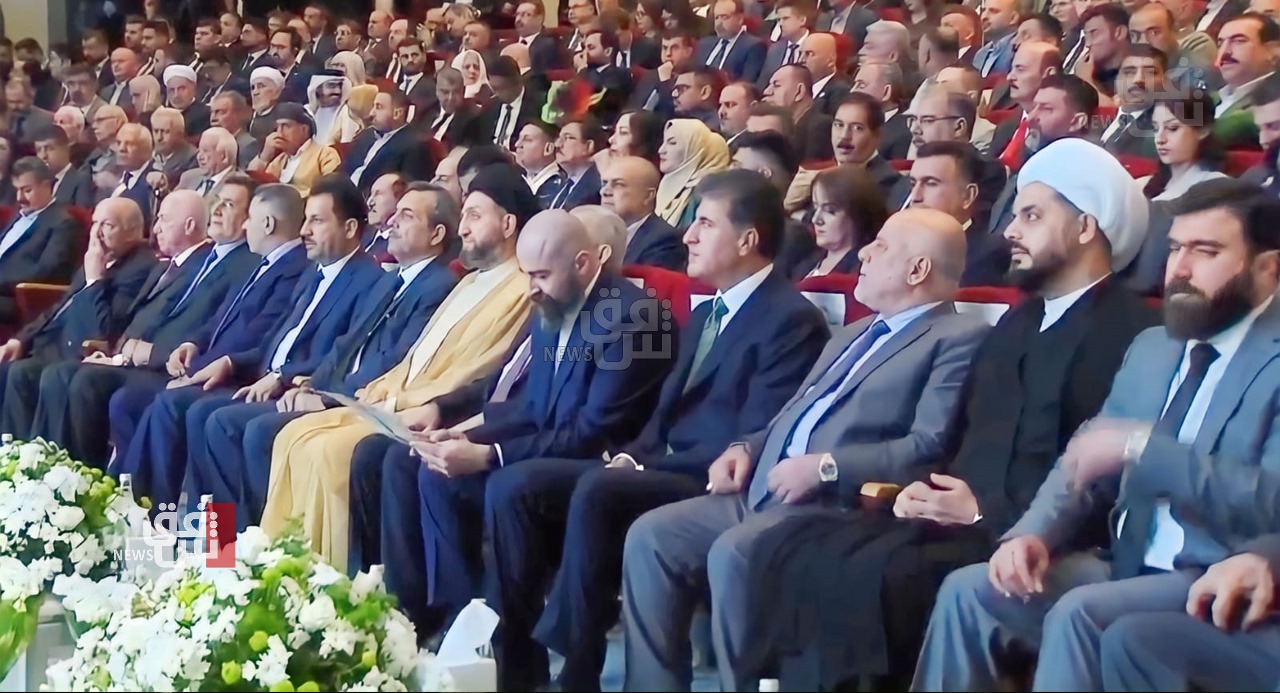 2023-09-27T11:40:28+00:00
Shafaq News / Today, Wednesday, in the city of al-Sulaymaniyah, under the slogan "Renewal in Action..Consensus in Decision," the fifth conference of the Patriotic Union of Kurdistan (PUK) began. The conference was attended by political and diplomatic figures of high standing, including the President of the Kurdistan Region (KRI), Nechirvan Barzani, and the President of the Republic, Abdul Latif Jamal Rashid.
According to our correspondent, the conference commenced with the participation of 600 members and a significant number of guests from KRI, Iraq, and foreign countries. For the first time in its history, the PUK held its conference before its scheduled end.
Our sources indicate that during the conference, it is expected that the number of members of the leadership council will be reduced to 51 members, including the President of the PUK. Additionally, the number of members of the political bureau will be reduced to 10 members, and the conference will propose the formation of three councils: the High Council for Policies and Interests, the Leadership Council, and the Support Council.
It was further reported that the PUK's President will directly oversee the Support Council, which will focus on equipping new youth and women cadres and serve as a center for training young leaders.
Bafel Talabani, President of the PUK, emphasized in his opening speech at the fifth conference the importance of making the region a paradise for its citizens. He stated, "We want this conference to unite us as we are. The test begins now."
He added that their goal is to strengthen the PUK and provide the best services to the citizens, following the path and philosophy of the late Jalal Talabani.
Regarding internal and external relations of the Union, Talabani stated that they are entering a new phase and must reconcile with the citizens and sacrifice for the people and the country. He emphasized the need to extend a hand of tolerance to all parties and strengthen their relationship with them.
He also stressed the importance of strengthening their relationship with Baghdad and developing the strategic agreement made with their Shiite brothers, as well as enhancing their relationship with the Sunni community and all components.
The conference witnessed the boycott of prominent leaders within the PUK, including Mullah Bakhtiar, members of the General Interests Council, and the spokesperson for the Political Bureau.
The Political Bureau of the PUK had previously convened on August 20, 2023, in the city of Kirkuk under the supervision of Bafel Jalal Talabani, President of the PUK, where it was decided to hold the fifth conference of the PUK on September 27, 2023.