More displaced families return to Saadia, Diyala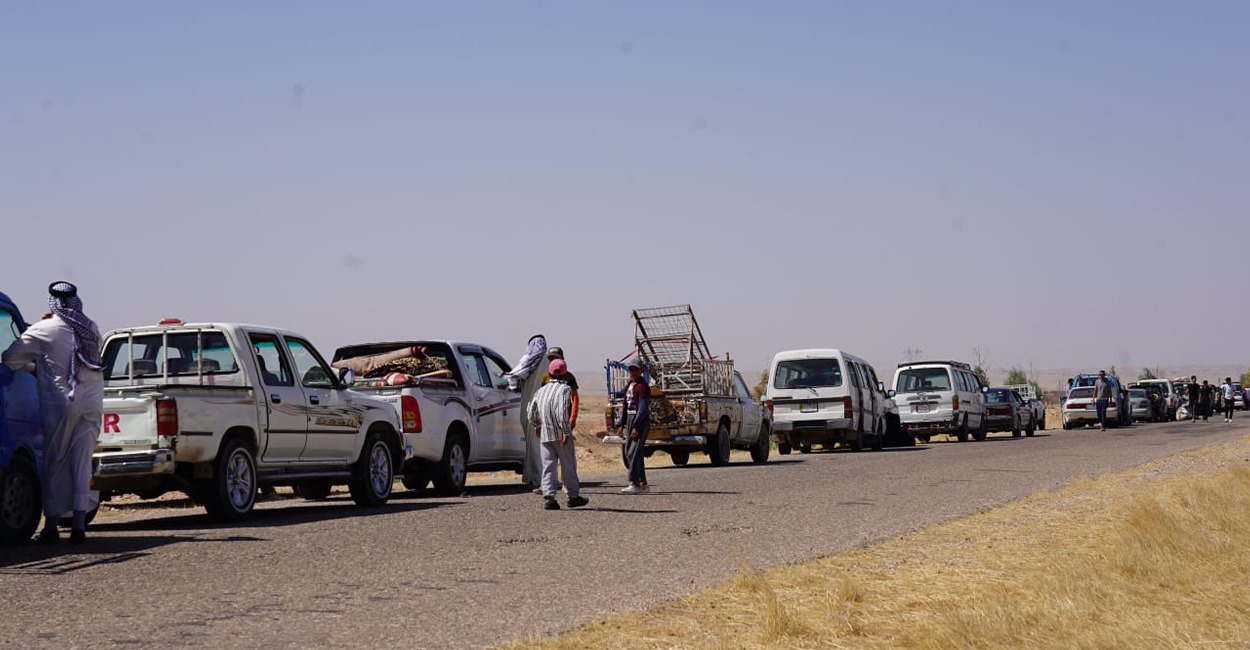 2023-09-19T14:36:14+00:00
Shafaq News / A local official announced on Tuesday the triumphant return of over 700 displaced families to the searing precinct of Saadia, located in the northeast of Baqubah. Their return had been significantly delayed due to the exigencies of essential services.
Ahmed Thamer Al-Zarkoushi, the director of Saadia precinct, told Shafaq News agency, "Today, more than 700 displaced families from 21 villages have come back to their respective areas after the provisioning of crucial amenities by the local government and relevant authorities."
He further expounded, emphasizing that "these returning refugees represent the final tranche in the Saadia and Diyala district, their repatriation heretofore obstructed by the dearth of serviceable conditions and the havoc wrought by terrorist factions."
The specter of ISIS had gripped Saadia, situated 60 kilometers northeast of Baqubah, in June 2014, only to be wrested from their malevolent clutches by the security forces in November of the same year. Thousands of families had fled the regions of Al-Azim, Saadia, Jalawla, northern Muqdadiya, and eastern Mansouriyah during ISIS's incursion and the ensuing liberation skirmishes that engulfed these domains.
The Rehabilitation and Repatriation Committee in Diyala, as conveyed to Shafaq News last May, formally declared the closure of the repatriation dossier, except for those desolate villages rendered destitute in terms of essential services.