Iraqi army and Peshmerga close ISIS outlets between Diyala and Kurdistan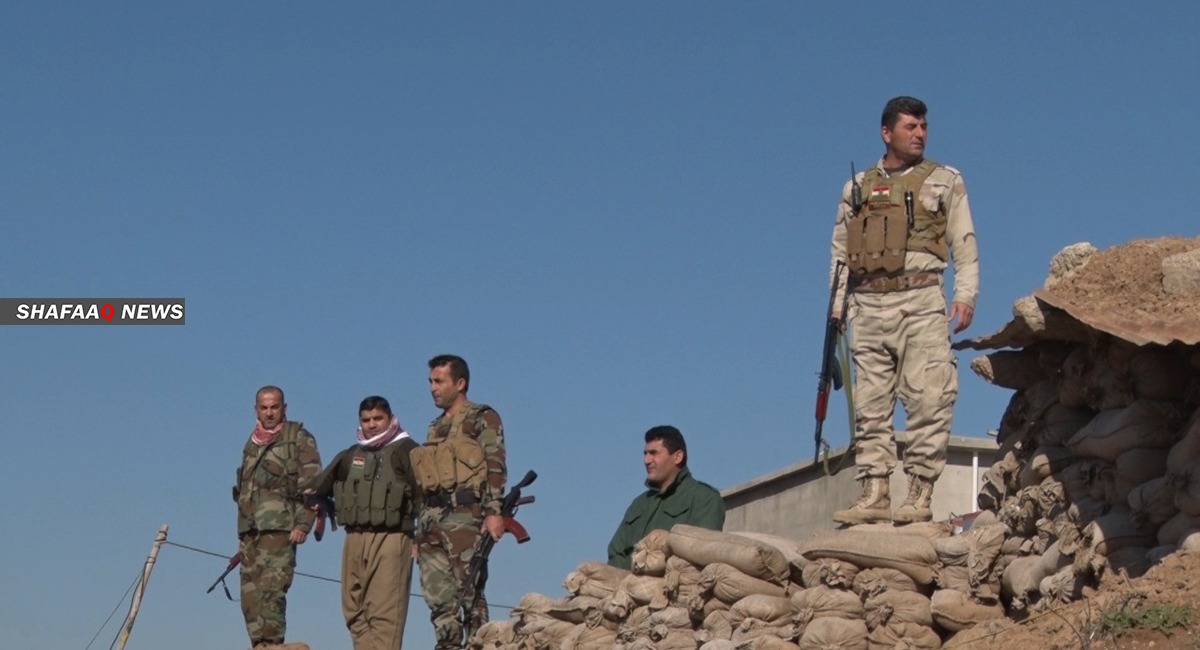 2020-07-29T12:44:45+00:00
Shafaq News /an Iraqi army source said Today, Wednesday that 90% of ISIS infiltration outlets have been closed between Diyala and the Kurdistan Region, indicating a decrease in terrorist attacks.
The source said to Shafaq News agency, that " the deployment of the army forces in Khanaqin and the operations of tracking ISIS dens contributed to the decrease in terrorist attacks against villages and security sectors in the districts."
Stressing that "on the other hand, that the deployment of the Peshmerga in the borders of Diyala - Kurdistan and within the borders of the Kalar district with Jalawla closed 90% of ISIS infiltration outlets between Diyala and Kurdistan.
The source also pointed out that security agreements and coordination between the army and the Peshmerga in the borders of Diyala- Kurdistan strengthens security and stability in villages that have been subject to ISIS attacks during the past two years.
The source revealed, "The most important coordination strategies between the two parties will focus on destroying and dismantling sleeper cells."
It is noteworthy that the Ministries of Defense and Peshmerga signed security agreements under the auspices of the international coalition, most notably; opening 4 offices for joint security coordination in the governorates that include disputed areas between Baghdad and Erbil.
The outskirts of Khanaqin, 105 km northeast of Baqubah, have been subjected during the past months to attacks by explosive devices, causing casualties to civilians, while the specialists attributed the causes of the attacks is the infiltration of terrorists fleeing from other areas.
Security breaches in Khanaqin witnessed an increase of terrorist attacks after the Peshmerga forces withdrew in 2017 from disputed areas.