Iraqi-Turkish talks highlight need for increased trade volume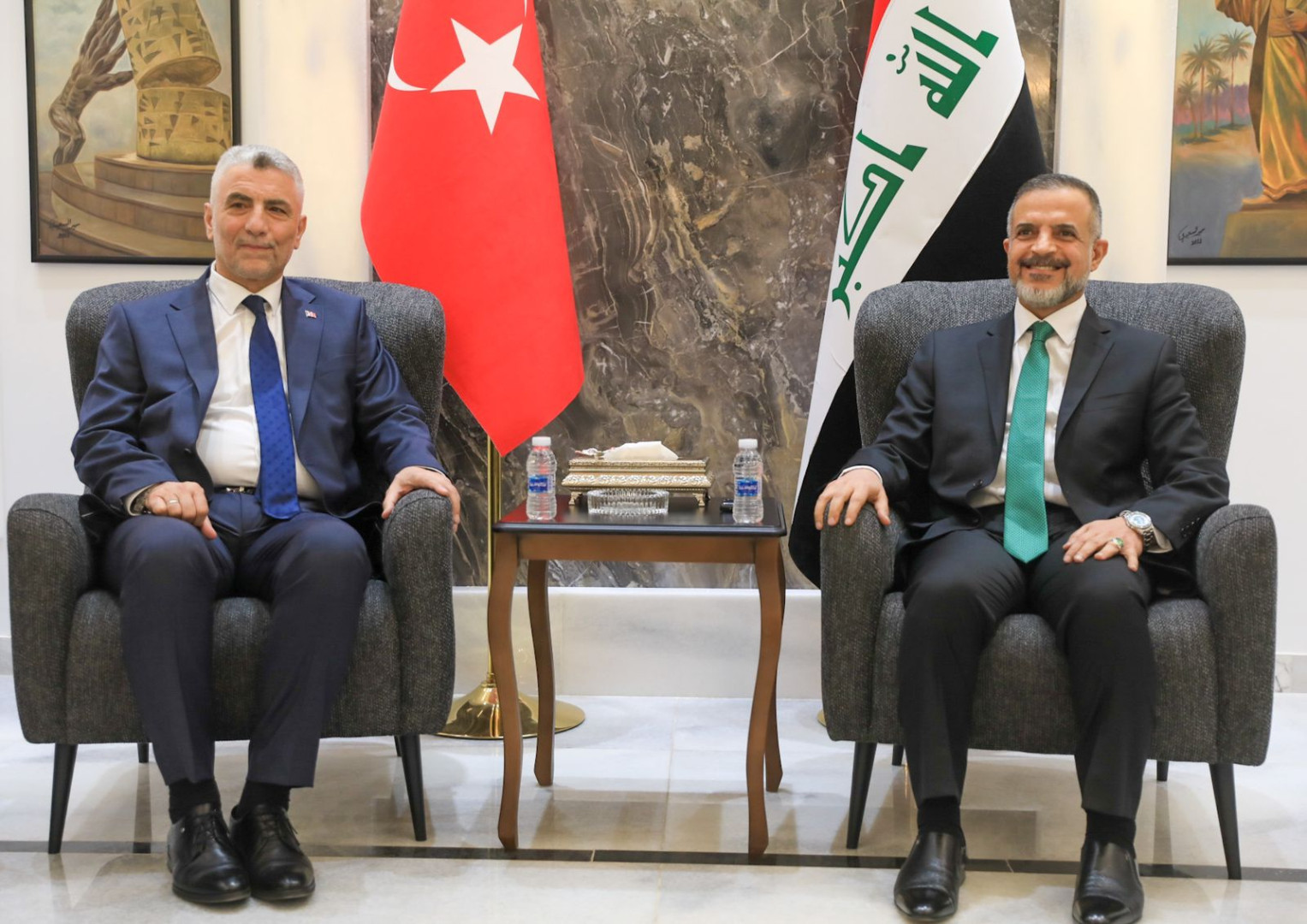 2023-08-29T06:41:24+00:00
Shafaq News / Top officials including the Iraqi Prime Minister, Iraqi Minister of Planning, Mohammed Ali Tamim, and the Turkish Minister of Trade, Omar Bolat, have emphasized the imperative of augmenting the trade exchange between the two nations.
In a statement released on Tuesday, the Ministry of Planning outlined that Tamim hosted the Turkish Trade Minister and his accompanying delegation on Monday. The delegation included a cohort of officials and Turkish business figures.
The statement indicated that the meeting comprehensively addressed matters pertaining to the enhancement of bilateral relations across economic, investment, and commercial domains. Both parties unequivocally underscored their resolute commitment to enhancing cooperation and joint efforts, aimed at nurturing the investment environment in Iraq and amplifying the trade volume shared between the two countries.
This visit by the Turkish Trade Minister follows the official visit of his compatriot, the Turkish Foreign Minister, to Baghdad and Erbil last Tuesday. During this visit, the Foreign Minister engaged with senior officials and deliberated on several critical subjects, notably security, border issues, water resources, energy, and the expansion of trade between the two nations.
As per the figures provided by "Trade Map," the trade volume between Iraq and Turkey exceeded $15 billion in the past year, 2022.