Iraq implements more than 100% of its required cuts of oil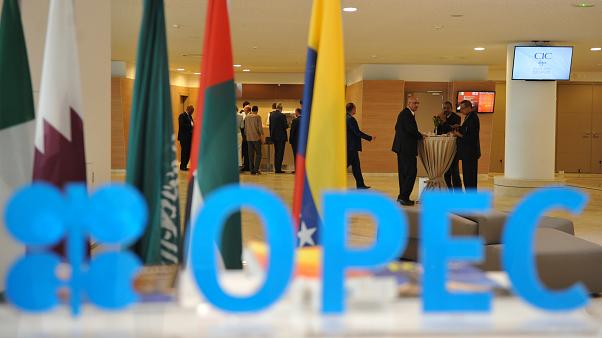 2020-09-18T07:22:03+00:00
Shafaq News/ according to Bloomberg, Saudi Arabia showed its determination to protect the oil recovery, warning short sellers not to challenge its resolve and delivering a rare public rebuke to a close ally that had been over-producing.
After a meeting with fellow OPEC+ ministers on Thursday, Saudi Energy Minister Prince Abdul-Aziz bin Salman dropped clear hints that there could be a change of direction in production policy before the group's next ministerial meeting in December.
As the rebound in oil prices falters, the prince invoked his hero, former Federal Reserve Chairman Alan Greenspan, with an attempt to bend global markets to his will.
"We will never leave this market unattended," he said. "I want the guys in the trading floors to be as jumpy as possible. I'm going to make sure whoever gambles on this market will be ouching like hell."
Brent crude, the international benchmark, dipped below $40 a barrel last week for the first time since June. There are growing signs that the second wave of the coronavirus pandemic is hurting demand once again, as people and businesses around the world face tightening restrictions on their activities.
In response, the Organization of Petroleum Exporting Countries and its allies will be "proactive and preemptive," according to the communique from the Joint Ministerial Monitoring Committee, which oversees the cartel's production cuts. The panel "recommended that participating countries take further necessary measures when needed."
Brent futures rose 2.7% to 43.47 as of 7 p.m. in London, the highest since Sept. 4.
Prince Abdulaziz confronted the challenge of a weakening oil market with a bluntness rarely seen inside the coalition of 23 producers.
He opened Thursday's teleconference with a forceful condemnation of members that try to get away with pumping too much crude. While the prince didn't name any specific offenders, sitting in silence alongside him was UAE Energy Minister Suhail al Mazrouei, who had made a rare post-pandemic trip from Abu Dhabi to Riyadh to atone for exceeding his output target.
The UAE has become one of the worst quota-breakers in OPEC+, making just 10% of its pledged cuts in August, according to the International Energy Agency.
"Using tactics to over-produce and hide non-compliance have been tried many times in the past, and always end in failure," Prince Abdul-Aziz said at the opening session of the OPEC+ committee that monitors the output cuts. "They achieve nothing and bring harm to our reputation and credibility."
While Mazrouei had previously admitted to a small excess in production, tanker-tracking data revealed the country was exporting far in excess of its output limit.
"Attempts to outsmart the market will not succeed and are counterproductive when we have the eyes, and the technology, of the world upon us," said Prince Abdulaziz.
The UAE's over-production was about 520,000 barrels a day in August, according to the IEA. The country will meet its output target in full this month and make additional cuts in October and November to compensate for previous shortcomings, Mazrouei said after the meeting.
Since he became Saudi oil minister a year ago, Prince Abdulaziz has applied intense pressure to any country cheating on its quota. He introduced the notion of compensation cuts as a new means of ensuring compliance.
The strategy has largely paid off. Even though the demands for compensation impose an onerous burden on countries that has scarcely been fulfilled — with the deadline for implementation extended again on Thursday to the end of the year — overall compliance has been higher than ever.
Habitual laggards Iraq and Nigeria implemented more than 100% of their required cuts last month, according to the IEA, a level unseen in previous rounds of cuts. This has given OPEC+ greater credibility and created more space for the group to begin the planned easing of its cuts from 9.7 million barrels a day from May to July to 7.7 million in August.