Oil rises before the OPEC + meeting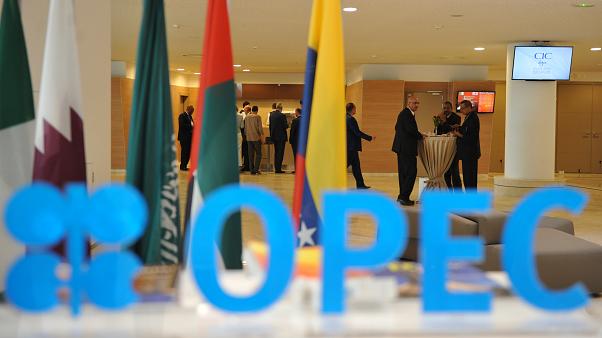 2020-09-14T06:14:08+00:00
Shafaq News / Oil prices rose today, Monday, before this week's OPEC + meeting, which will assess the group's production cuts as the recovery falters from the destruction of demand caused by the virus.
A meeting of the Joint Ministerial Monitoring Committee is scheduled for Thursday, with the recovery stalled as OPEC + returns some supplies to the market.
Oil prices have fallen below $ 40 a barrel after experiencing a rebound in April, as coronavirus infections have increased in major economies, raising doubts about a sustainable recovery.
West Texas Intermediate for October delivery rose 0.7% to $ 37.60 a barrel on the New York Mercantile Exchange as of 5:00 GMT, after falling nearly 6% last week.
Brent crude for November delivery rose 0.4% to $ 39.99 on the ICE Futures Exchange, after losing 0.6% on Friday.
Compliance with OPEC + production cuts could be a problem during talks this week after fresh indications of exporters backtracking on the deal, while the expansion of Brent crude contracts indicates concerns about oversupply.
Iraq reduced the pricing of all its grades of crude to Asia and the United States for the month of October, after similar restrictions from Saudi Arabia and other Gulf producers as demand stopped.
BP Plc said that continued growth in oil demand is over and that consumption may never return to the levels seen before the outbreak.