Iraq and Turkey collaborate to enhance trade and investment, overcoming hurdles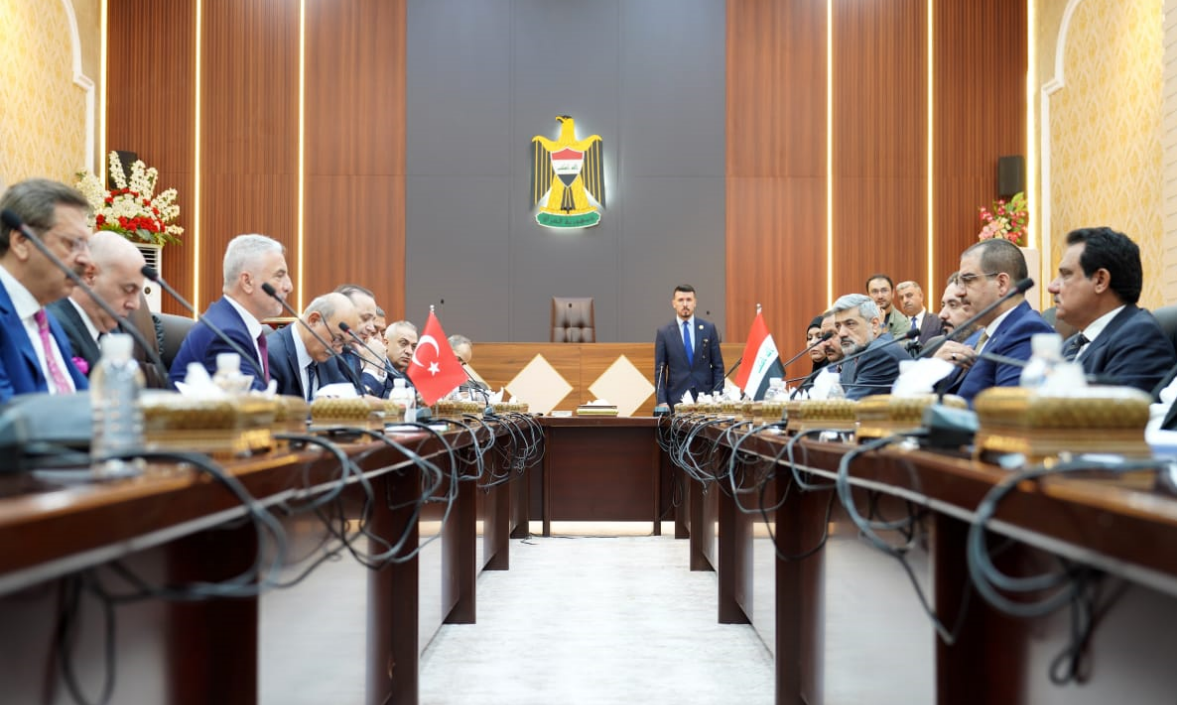 2023-08-29T11:22:40+00:00
Shafaq News / Iraq and Turkey reached a consensus on Tuesday to activate joint committees and signed agreements between them, with the aim of removing obstacles, increasing trade volume, and enhancing mutual investments.
According to a statement from the Iraqi Ministry of Commerce, a joint meeting was held today at the ministry's headquarters in Baghdad, involving representatives from the Ministry of Commerce, the Iraqi private sector, and the Turkish delegation.
The discussions were centered on ways to foster and strengthen economic, trade, and investment relations, while addressing impediments in order to serve the interests of both neighboring countries.
The statement highlighted that Iraq's Minister of Commerce, Atheer al-Ghurayri, led the talks from the Iraqi side, while his Turkish counterpart, Omer Polat, headed the Turkish delegation. The meeting was attended by senior ministry officials, heads of trade chambers, and Turkish business figures.
The statement quoted al-Ghurayri as stating during the meeting, "We have received directives from the Prime Minister to overcome all obstacles that hinder the development of economic, trade, and investment relations with the Turkish side. This includes creating a conducive business environment and expanding the scope of trade exchange to encompass broad horizons that translate into tangible benefits."
"I emphasize the importance of Turkish companies entering investment projects in various sectors such as industries, services, and other fields that the Iraqi market requires. This approach will bolster and evolve our relations, elevating the volume of trade exchange in alignment with the government's objectives in this regard."
He stressed that Turkish companies registered in Iraq top the list among all countries. He expressed the intention to provide facilitation, surmount obstacles, and actualize collaborative efforts and agreements on the ground, all of which will serve the progression of bilateral relations between Iraq and Turkey.
On his part, Turkish Minister of Commerce, Omer Polat, affirmed that they are determined to elevate Turkish-Iraqi relations to higher levels across various domains, with trade, investment, and contracting at the forefront. The discussions focused on avenues to advance bilateral relations and tangible steps that can be taken to boost trade and mutual investments between Ankara and Baghdad.
Both sides agreed to activate joint committees, implement signed agreements, overcome obstacles, increase trade volume, and strengthen mutual investments.