Basra oil posts weekly gains to reach 73$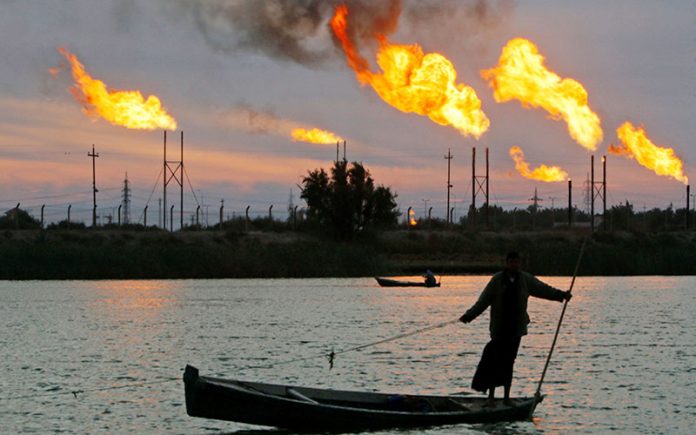 2023-01-14T06:49:43+00:00
Shafaq News/ The price of Basra's heavy crude climbed more than a 7.25% gain this week.
Basra's heavy crude to Asian customers closed at $73.38, posting a weekly gain of 4.96 cents.
Oil prices settled more than a dollar a barrel higher on Friday, notching their most significant weekly gains since October. The U.S. dollar dropped to a seven-month low, and more indicators pointed toward growing demand from top oil importer China.
Brent crude futures settled at $85.28 a barrel, up by $1.25, or 1.5%. West Texas Intermediate (WTI) crude futures rose for the seventh-straight session to settle at $79.86 a barrel, up by $1.47, or 1.9%.
Brent gained 8.6% this week, while WTI rose 8.4%, recouping most of the previous week's losses.
The U.S. dollar index for the first time in 2-1/2 years, feeding hopes the Federal Reserve would slow its rate hikes.
A weaker greenback tends to boost oil demand, making it cheaper for buyers holding other currencies.
Recent Chinese crude purchases and a pick-up in road traffic in the country are also fuelling hopes of a demand recovery in the world's second-largest economy following the reopening of its borders and easing COVID-19 curbs after protests last year.
The Organization of the Petroleum Exporting Countries and allies, including Russia, will meet in February to assess market conditions. There is some concern that the group could cut oil output again to lift prices after recent declines.
OPEC+ had announced a 2-million-barrel-per-day cut to production in October as global oil prices fell under $90 a barrel.
Source: Shafaq News Agency, Reuters