Washington exempts Syrian earthquake aid from sanctions for six months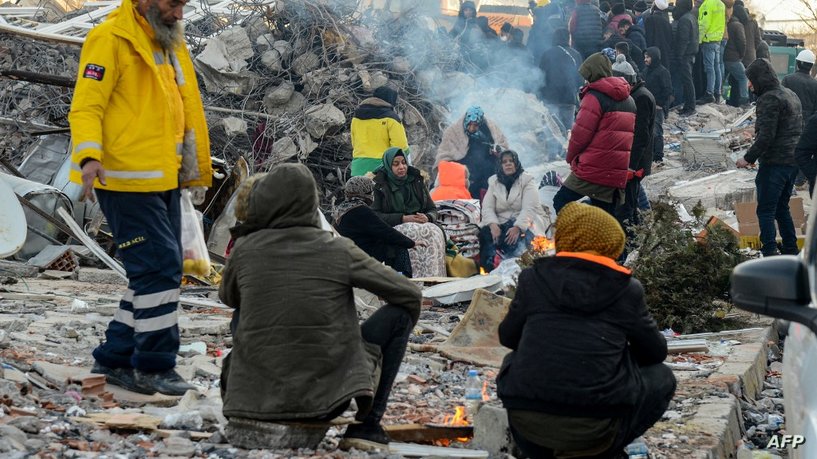 2023-02-10T15:40:10.000000Z
Shafaq News/ On Thursday, the U.S. Office of Foreign Assets Control (OFAC) issued Syria General License (G.L.) 23, which authorizes for 180 days all transactions related to earthquake relief that would be otherwise prohibited by the Syrian Sanctions Regulations (SySR).
"Our deepest condolences go out to the people of Türkiye and Syria for the tragic loss of life and destruction in the wake of devastating earthquakes," said Deputy Secretary of the Treasury Wally Adeyemo.
"As international allies and humanitarian partners mobilize to help those affected, I want to make very clear that U.S. sanctions in Syria will not stand in the way of life-saving efforts for the Syrian people. While U.S. sanctions programs already contain robust exemptions for humanitarian efforts, today Treasury is issuing a blanket General License to authorize earthquake relief efforts so that those providing assistance can focus on what's needed most: saving lives and rebuilding."
According to OFAC, the U.S. sanctions programs do not target legitimate humanitarian assistance, including earthquake disaster relief efforts.
"The U.S. government has long had several general licenses in place under the SySR that permit most activities in support of humanitarian assistance, including in regime-held areas, by the United Nations, the U.S. government, or nongovernmental organizations (NGOs) engaging in transactions in support of certain not-for-profit activities," OFAC said.
"This new authorization expands upon these broad humanitarian authorizations already in effect under the SySR for NGOs, international organizations (I.O.s), and the U.S. government. This G.L. reflects the United States' commitment to support the people of Syria through their ongoing earthquake crisis. While sanctions relief alone cannot reverse longstanding structural challenges and the brutal tactics of the Assad regime, it can ensure that sanctions do not inhibit the life-saving assistance needed following this disaster."
"OFAC's G.L. 23 provides the broad authorization necessary to support immediate disaster relief efforts in Syria. The Department of the Treasury will continue to monitor the situation in Syria and engage with key humanitarian and disaster assistance stakeholders, including NGOs, I.O.s, and key partners and allies, to understand emerging challenges they may face in delivery of services."
"U.S. and intermediary financial institutions should have what they need in GL23 to immediately process all earthquake relief transactions. If persons, including financial institutions, are engaged in disaster relief activities for Syria, but they believe their activities are not covered by existing authorizations or exemptions, those persons are encouraged to contact OFAC directly to seek specific licenses or guidance."
At least 2,037 people have died, and 2,950 have been injured in rebel-held areas in the northwest, according to the 'White Helmets' civil defense group.
According to Syrian state media, there were 1,347 deaths and 2,295 injuries reported in government-controlled parts of Syria.
The after-catastrophe situation is at its worst in Syria.
The rescue operation is more complicated as the quake-affected area is divided between government-held territory and the country's last opposition-held enclave, surrounded by government forces and borders Turkiye.
The head of the Syrian Arab Red Crescent, Khaled Hboubati, urged the United States and the European Union to lift the sanctions imposed on Syria, saying the country needs help following the earthquake.
"I call on for the lifting of sanctions on Syria. This is the most important thing for us," Hboubati told a news conference in Damascus, highlighting the need for construction machinery for the rescue effort.
Sanctions by the United States, the European Union, and some Arab countries have been in place since 2011 after President Bashar Assad's government cracked down on protests against his rule.
The U.N. Secretary-General Antonio Guterres said the Syria humanitarian fund and the Syria cross-border fund need urgent support. They are the best options for the U.N. and its humanitarian partners to respond rapidly to people in need.
Already, $25 million has been released from the U.N.'s Central Emergency Response Fund to jumpstart the response. By early next week, a Flash Appeal for donor support will be issued for those affected by the Earthquake in Syria. Guterres said.
He said U.N. agencies and international and national NGOs in Syria are assessing their initial funding requirements for the next three months.
"The humanitarian community will use these resources for critical aid: shelter, health, nutrition, water, sanitation, hygiene, education, protection, and psychosocial support services."