US to Strengthen Defense Posture in the Gulf Amid Iranian Threats to Commercial Shipping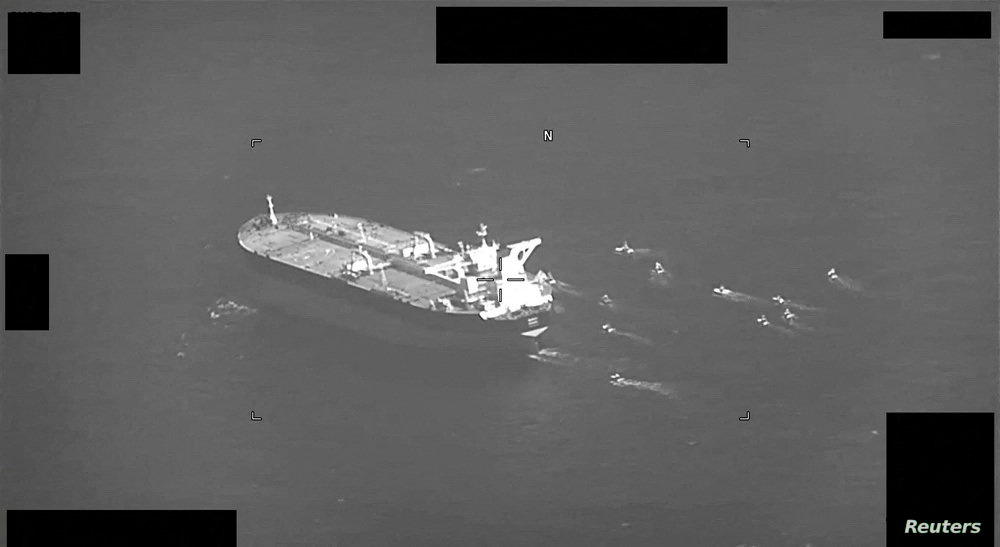 2023-05-12T18:42:03+00:00
Shafaq News/ On Friday, White House spokesperson John Kirby announced that the United States had detected repeated threats from Iran to commercial shipping in the Gulf and that the Pentagon would strengthen its regional defense posture.
Kirby stated that Iran has "harassed, attacked, or interfered" with the maritime rights of up to 15 commercial ships flying flags from various countries.
He further mentioned that the US Department of Defense would take a series of actions to enhance the defense posture in the Gulf, with additional details to be provided by the US Central Command in the coming days.
The US Navy's Fifth Fleet had previously reported that Iranian Revolutionary Guards' naval forces seized the Panama-flagged oil tanker Niovi in the Strait of Hormuz on May 3, following the seizure of another oil tanker in the Gulf of Oman earlier in the month.
The Strait of Hormuz between Iran and Oman is a crucial route through which approximately one-fifth of the world's crude oil and petroleum products pass.
Kirby strongly condemned actions that "threaten and disrupt" commercial shipping, asserting that the US will not allow foreign powers to jeopardize shipping in the Middle East's sea lanes.