US Treasury imposes sanctions on the IRGC Cooperative Foundation and Senior Iranian Officials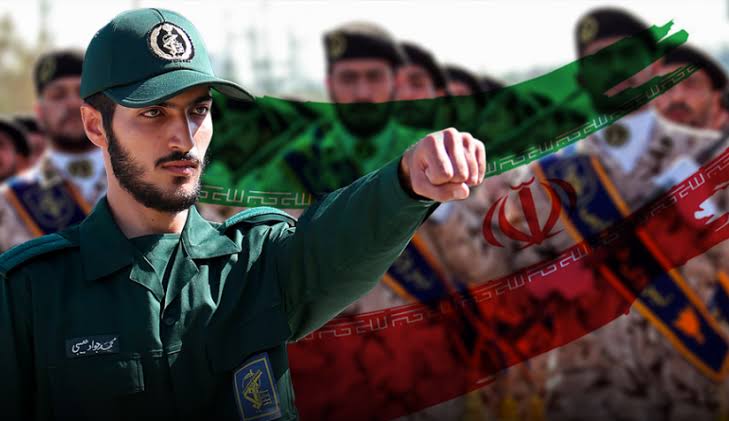 2023-01-23T21:05:47.000000Z
Shafaq News/ The U.S. Department of the Treasury's Office of Foreign Assets Control (OFAC) designated Iran's Islamic Revolutionary Guard Corps (IRGC) Cooperative Foundation and five of its board members, the Deputy Minister of Intelligence and Security, and four senior IRGC commanders in Iran under human rights authorities.
The action was taken in coordination with the United Kingdom and European Union, targeting a "key economic pillar of the IRGC, which funds much of the regime's brutal suppression, as well as senior security officials coordinating Tehran's crackdown at the national and provincial levels."
"The United States remains committed to supporting the Iranian people in their demands for human rights and other fundamental freedoms," said Under Secretary of the Treasury for Terrorism and Financial Intelligence Brian E. Nelson. "Along with our partners, we will continue to hold the Iranian regime accountable so long as it relies upon violence, sham trials, the execution of protestors, and other means of suppressing its people."
The IRGC Cooperative Foundation is an economic conglomerate established by senior IRGC officials to manage the group's investments and presence in numerous sectors of the Iranian economy, including manufacturing and construction. The IRGC Cooperative Foundation serves as a slush fund for the IRGC's personnel and their business interests. The U.S. Departement explained.
As for the individuals, the list includes:
-Ali Asghar Norouzi (Norouzi) serves as the IRGC Cooperative Foundation's board of directors chairman.
-Seyyed Amin Ala Emami Tabatabai (Tabatabai) serves as vice chairman of the IRGC Cooperative Foundation's board of directors and its managing director.
-Ahmad Karimi (Karimi), Yahya Ala'oddini (Ala'oddini), and Jamal Babamoradi (Babamoradi) all serve on the IRGC Cooperative Foundation's board of directors.
-Mohammad Nazar Azimi (Azimi) serves as the commander of the IRGC's Najaf Ashraf West Headquarters, the IRGC command responsible for the western Iranian provinces of Kermanshah, Hamadan, and Ilam.
-Kourosh Asiabani (Asiabani), Azimi's deputy and che Shahid Kazemi Headquarters. commander
-Mojtaba Fada (Fada), the IRGC commander of Isfahan Province and a member of its provincial security council,
-Naser Rashedi (Rashedi) serves as the Deputy Minister for Intelligence in the Ministry of Intelligence and Security (MOIS).