US Secretary of State Blinken to Visit Saudi Arabia, CIA Director Burns' Unannounced Visit to China Confirmed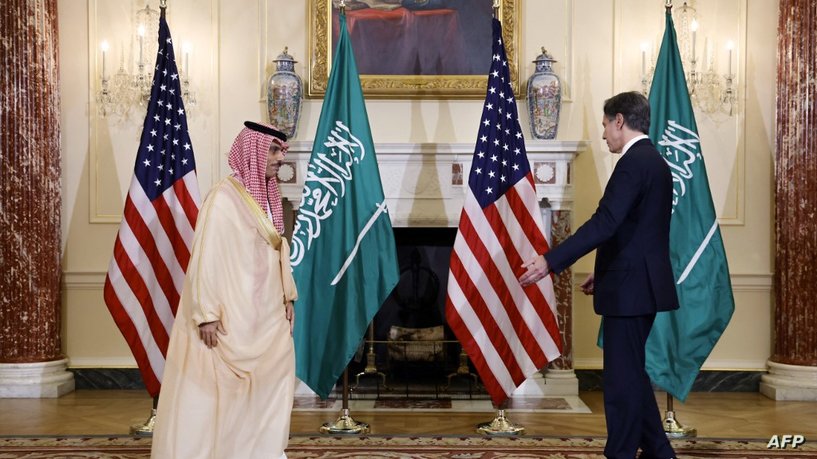 2023-06-02T18:06:00+00:00
Shafaq News/ The US State Department announced on Friday that Secretary Anthony Blinken will visit Saudi Arabia in the coming days to meet with Saudi officials.
The visit aims to discuss US-Saudi strategic cooperation on regional and global issues and bilateral matters related to economic and security cooperation.
Blinken is scheduled to participate in a ministerial meeting of the American Gulf Cooperation Council on June 7, focusing on security, stability, regional integration, and economic opportunities in the Middle East.
On June 8, he will host a ministerial meeting of the Global Coalition with his Saudi counterpart in Riyadh, emphasizing the coalition's role in confronting the ongoing threat of ISIS.
The White House reaffirmed the importance of the US-Saudi partnership, emphasizing their focus on the future and advancing relations. While tensions between the two countries have arisen since President Joe Biden assumed office, recent months have witnessed gradual improvements in relations, including the visit of the Saudi foreign minister to Ukraine and the resumption of diplomatic relations between Saudi Arabia and Iran.
In a separate development, an official in the US administration confirmed an unannounced visit by CIA Director William Burns to China last month. This marked Burns' first trip to China since assuming the role of CIA Director. The visit, which aimed to talk with Chinese officials, comes as Washington seeks to establish high-level contacts with Beijing to stabilize their relationship. The White House and the CIA did not publicly disclose the visit details.
These developments occur amidst rising tensions between Beijing and Washington, including Taiwan's issues and a Chinese balloon's flight over American territory earlier this year.