Satellite photos show the damage at Iran's military site in Isfahan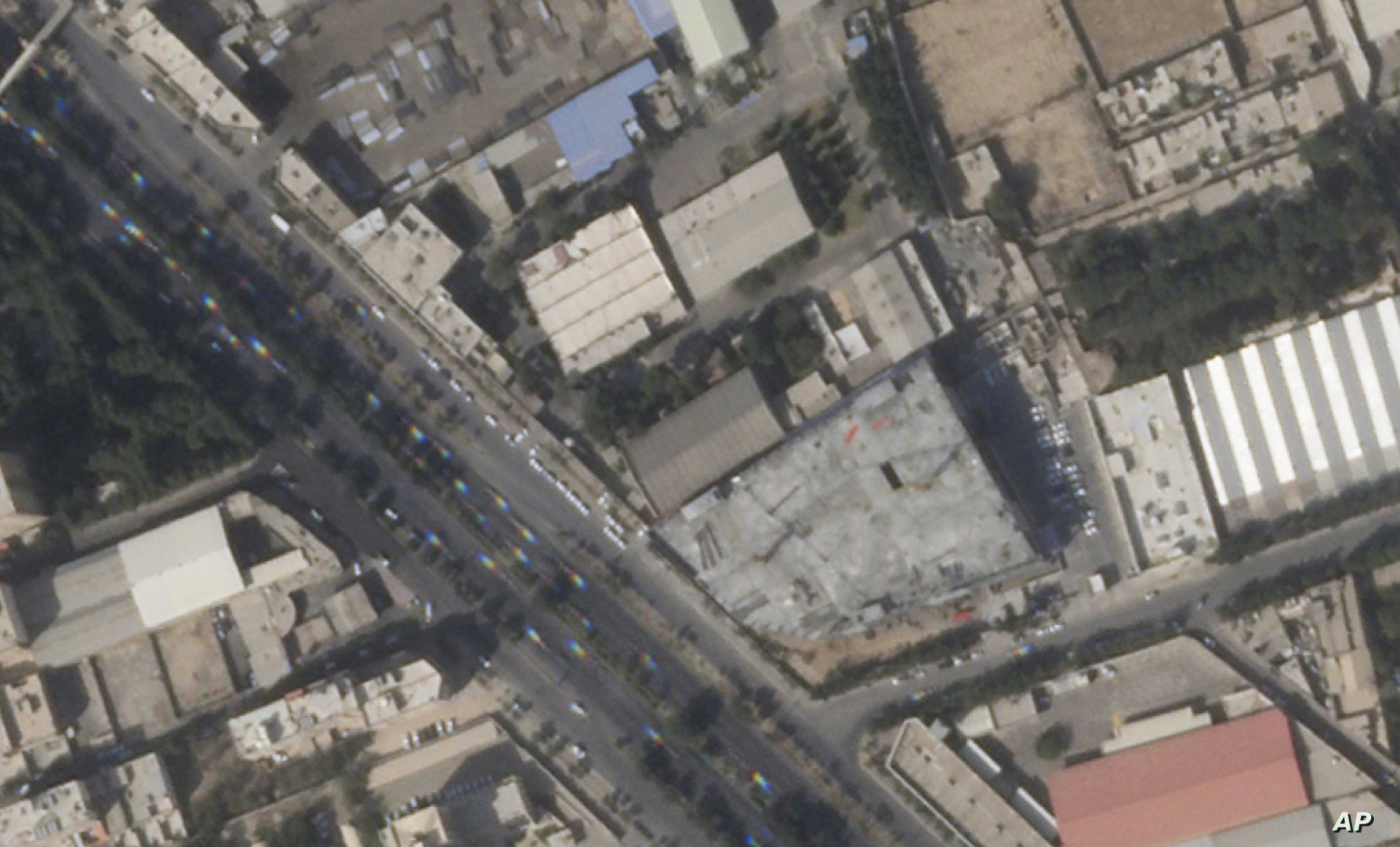 2023-02-03T16:41:46.000000Z
Shafaq News/ Satellite photos analyzed by The Associated Press on Friday showed the damage done to what Iran describes as an army workshop targeted by Israeli drones.
Worries have grown over Tehran enriching uranium closer than ever to weapons-grade levels, with a top United Nations nuclear official warning the Islamic Republic had enough fuel to build "several" atomic bombs if it chooses.
The Associated Press explained that the cloudy weather had prevented satellite pictures of the site of the workshop since it came under attack by what Iran described as bomb-carrying quadcopters on the night of Jan. 28. Quadcopters, which get their name from having four rotors, typically operate from short ranges by remote control.
Video taken of the attack showed an explosion at the site after anti-aircraft fire targeted the drones, likely from one of the drones reaching the building's roof. Iran's military had claimed to shoot down two other drones before they reached the site.
Images taken Thursday by Planet Labs PBC showed the workshop in Isfahan, a central Iranian city some 350 kilometers (215 miles) south of Tehran.
Compared to earlier images of the workshop, an AP analysis of the image showed damage to the structure's roof. That damage corresponded to footage aired by Iranian state television immediately after the attack, offering at least two holes in the building's roof.
The Iranian state TV footage and satellite photos suggest the building's roof may have been built with "slat armor." The structure resembles a cage built around roofs or armored vehicles to stop direct detonation from rockets, missiles, or bomb-carrying drones against a target.
Installation of such protection at the workshop suggests Iran believed it could be a drone target. AP said.
Despite no comment or claiming responsibility for the incidents from the Israeli side, Iran vows revenge on Israel.
Iran's UN envoy, Amir Saeid Iravani, said in a letter to the UN Secretary-General, António Guterres, that the primary local investigation suggested Israel was responsible for the attack.
Iravani pointed out that Iran reserves its legitimate right to defend its national security and firmly respond to any threat to Tel Aviv.
"This action undertaken by the Zionist regime goes against international law." He added.