Russian Opposition Leader Alexei Navalny Sentenced to 19 Additional Years in Jail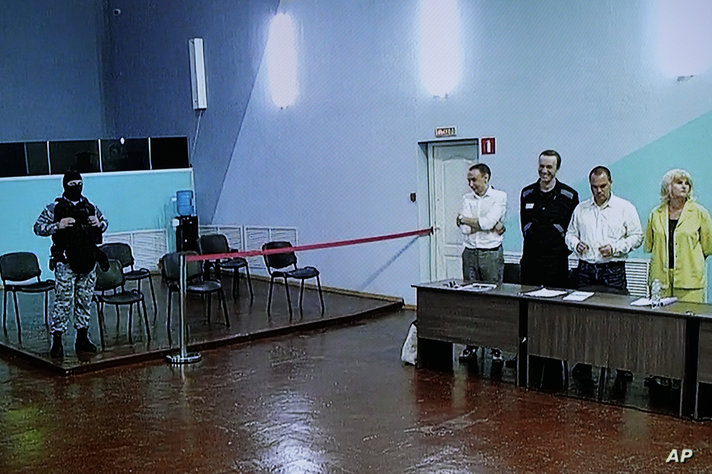 2023-08-04T18:35:11+00:00
Shafaq News/ In a move that has ignited international condemnation, Alexei Navalny, a leading critic of the Kremlin, has been sentenced to an additional 19 years on extremism charges.
The closed-door trial, widely criticized as a political ploy to silence and quell his involvement in Russian politics, has been met with outrage and calls for immediate release.
The 47-year-old, already serving a nearly 12-year sentence for fraud and other charges, was found guilty on Friday of founding and financing an extremist organization and trivializing Nazism. These allegations stem from his participation in a now-defunct political movement within Russia, which authorities claim sought to destabilize social and political structures by fomenting a revolution.
The trial held not in a conventional courtroom but in the Melekhovo penal colony, located approximately 260 kilometers (161 miles) from Moscow, has raised concerns about due process and political manipulation of the judicial system. While the Kremlin denies any orchestrated fabrication of charges, global voices have decried the decision as politically motivated and in breach of human rights.
European Union officials swiftly condemned the ruling, labeling it politically motivated and demanding Navalny's immediate release. Germany's Foreign Minister Annalena Baerbock denounced the sentence as "sheer injustice." At the same time, the United Nations rights chief expressed alarm over the instrumentalization of the court system for political ends in Russia.
Navalny's prominence as an opposition figure in Russia, leveraging social media and public sentiment against the Kremlin, had propelled him to the forefront of political discourse. His efforts encompassed anti-corruption campaigns, exposing alleged government corruption and galvanizing widespread nationwide protests.
Navalny's journey has been marred by adversity. In August 2020, he was the victim of a near-fatal poisoning attack attributed to the Soviet-era nerve agent Novichok, an act the West pinned on Russia's intelligence agency. Following medical treatment in Germany, he returned to Russia, leading to his immediate arrest in Moscow.
His legal battles and the subsequent crackdown on his anti-corruption group have garnered international attention, triggering massive demonstrations and a cascade of global outcry. While he now resides in a high-security prison, Navalny remains a critic of the Kremlin, vociferously condemning Russia's actions in Ukraine and decrying alleged abuses faced by inmates.