Russian Foreign Minister criticizes West and omits mention of Ukraine in UN Speech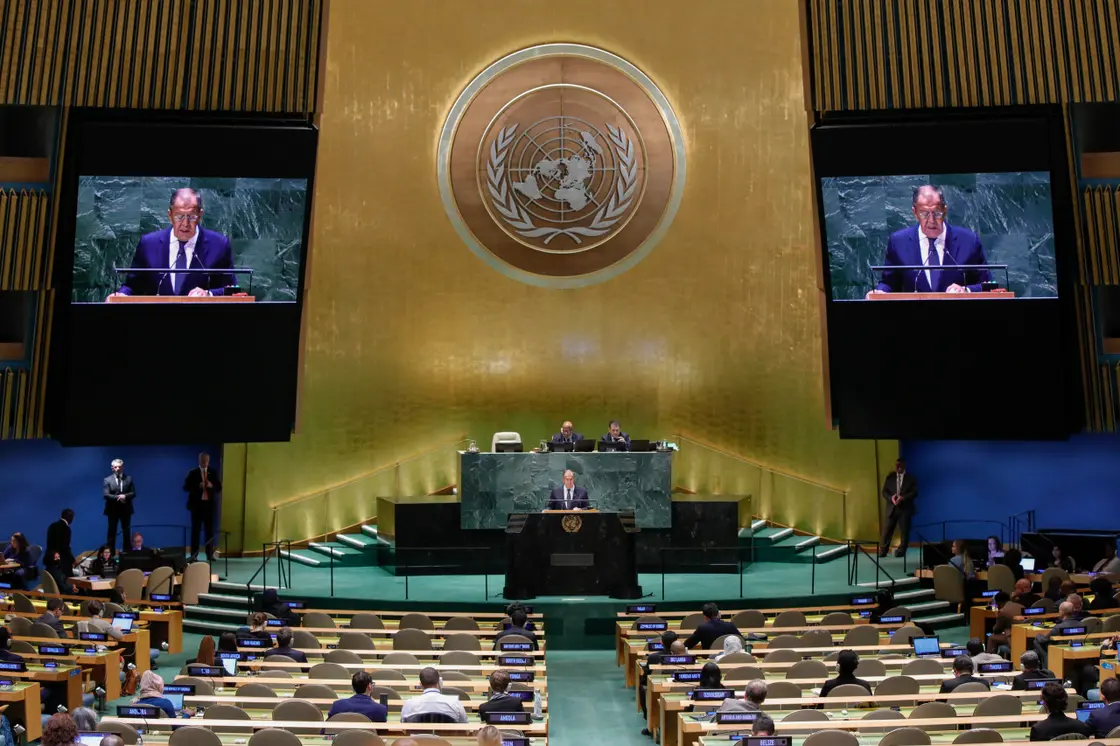 2023-09-23T19:36:32+00:00
Shafaq News/ Russian Foreign Minister Sergey Lavrov used his speech at the UN General Assembly to criticize the United States and Western countries, accusing them of defending a fading international power structure and attempting to hinder the formation of a genuine multipolar world order.
Lavrov claimed that the West is imposing self-centered rules on the world and fueling conflicts that divide humanity into hostile blocks.
Lavrov did not discuss Russia's war in Ukraine during his speech. Instead, he recapped historical grievances related to the breakup of the Soviet Union in 1991 and alluded to the financial support provided by the U.S. and Western allies to Ukraine. However, he did not address the ongoing fighting in Ukraine.
Lavrov's speech followed addresses by Ukrainian President Volodymyr Zelenskyy and U.S. President Joe Biden. Zelenskyy accused Russia of weaponizing various aspects, including food, energy, and children, against Ukraine and the international rules-based order. Biden emphasized the importance of supporting Ukraine and warned against compromising its independence.
Russia has offered various explanations for the conflict since Russia's invasion of Ukraine in February 2022. Lavrov's speech primarily focused on Russia's perspective of Western countries trying to maintain outsized influence in global affairs, which he portrayed as a failing effort.
He argued that the rest of the world is tired of living under others' domination and pointed to the growth of groups like BRICS (Brazil, Russia, India, China, South Africa) as evidence of this sentiment. He called for the United Nations to change and have "a fair balance of interests."
In response to Lavrov's speech, Ukrainian Ambassador to the UN Sergiy Kyslytsya stated that Russia "demonstrated once again that it's a threat to the entire civilized world, that it's living in a different reality." He added that Russia's speech was "dangerous" and aimed at undermining international law.