Russian Deputy Defense Minister Accused of War Crimes Dismissed Amidst Tensions in Eastern Ukraine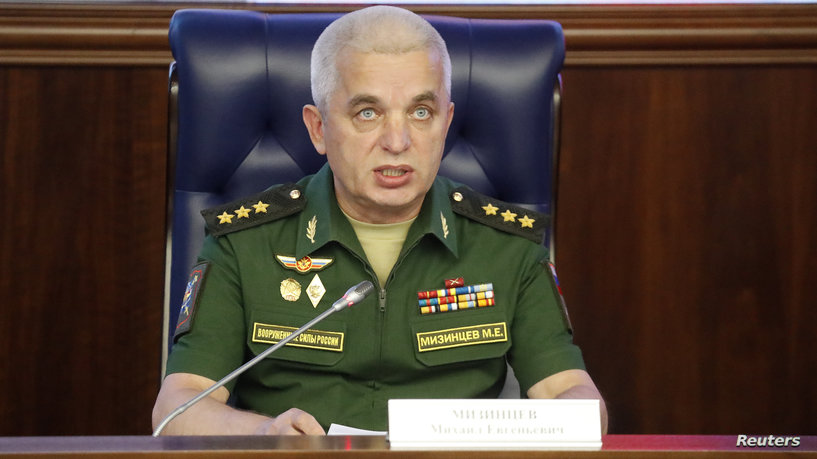 2023-04-28T17:30:11+00:00
Shafaq News/ On Friday, media outlets reported that the Russian Deputy Defense Minister, Cl. Gen. Mikhail Mizintsev, nicknamed the "Butcher of Mariupol," was dismissed from his post without knowing the real reasons behind the decision.
The military blogger Alexander Sladkov confirmed Mizintsev's dismissal without giving details.
Last September, the Russian Defense Ministry announced the replacement of Deputy Defense Minister Army General Dmitry Bulgakov with Mizintsev (61 years), who until then headed the National Defense Control Center.
Mizintsev was a little-known figure before the Ukrainian war but earned the nickname "The Butcher of Mariupol" after Ukrainian officials and activists accused him of masterminding the killing of thousands of civilians and demolished residential buildings, including a deadly airstrike on a maternity hospital.
Western sanctions were imposed on him for his role in the siege of the Ukrainian coastal city of Mariupol, occupied by Russian forces in May.