Iran urges swift departure of Arbaeen pilgrims from Karbala amid massive gatherings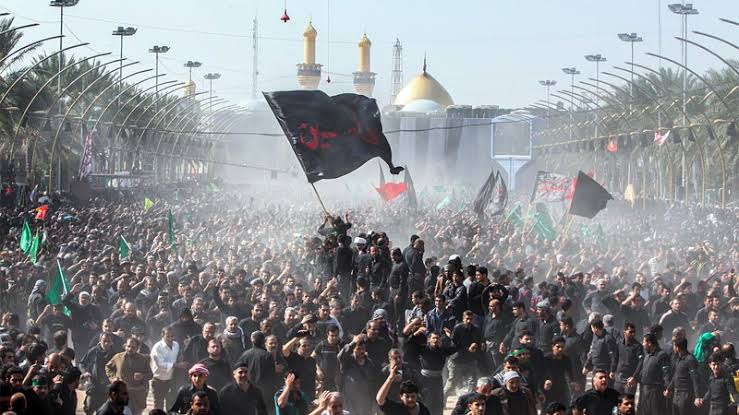 2023-09-03T14:29:07+00:00
Shafaq News / The Iranian Central Committee of the Arbaeen has called upon Iranian pilgrims not to linger in Karbala governorate. Meanwhile, Iranian Foreign Minister Hussein Amir Abdollahian emphasized the necessity of providing all necessary facilitations to the pilgrims.
The Iranian Committee urged Iranian pilgrims to leave Karbala before the upcoming Arbaeen day (20th Safar 1445 AH / September 6, 2023), specifying that their stay should be limited to just one day.
The committee explained that this call is made in consideration of the massive crowds of pilgrims who travel daily to the holy shrines in Iraq to participate in the commemoration of the Arbaeen, in an effort to ensure the safety of the pilgrims.
Currently, Karbala, particularly with the approach of the 20th of the month of Safar, the date of Imam Hussein's Arbaeen, seems like a city that never sleeps. Roads converge from all over Iraq, gathering pilgrims coming from within and outside Iraq.
Shiite Muslims commemorate the Arbaeen after forty days from Ashura, the anniversary of the martyrdom of Imam Hussein along with his family and companions in the incident of Taf in the year 61 AH, corresponding to 680 CE.