Iran's President: ISIS was created by the West, destroyed by Iran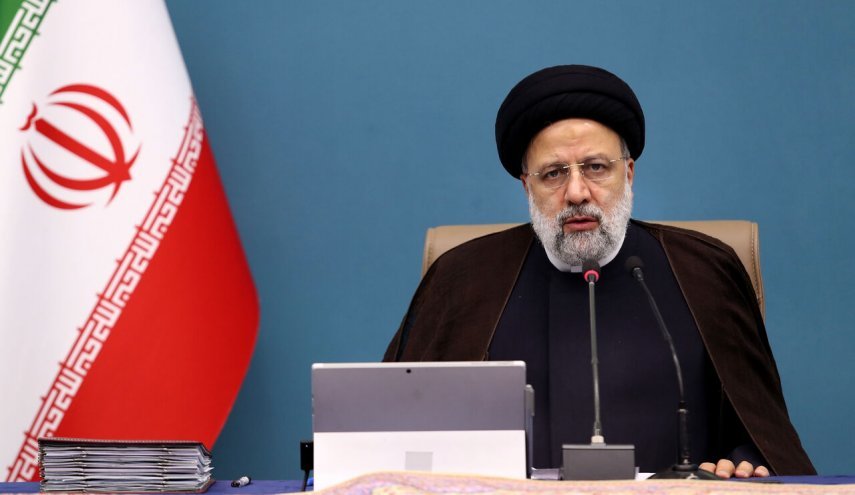 2023-02-11T10:45:37.000000Z
Shafaq News/ On Saturday, thousands of Iranians gathered in the capital's Azadi (Freedom) square, the symbolic location of the Revolution, to celebrate the 44th anniversary of the victory of the 1979 Islamic Revolution.
Iranian President Ibrahim Raisi attended the rallies in Tehran and delivered a speech accusing the Western countries of creating ISIS.
"The West established, financed, and armed ISIS that killed innocent people, but our martyrs, headed by Hajj Qassem Soleimani, eliminated this terrorist organization," Raisi said.
Regarding foreign intervention in Iranian internal affairs, Raisi pointed out that "the enemies admitted the failure of maximum pressures on Iran…After the failure of the military war against the Islamic Republic, the enemies intensified the sanctions and threats, but the Iranian nation defeated the maximum pressures."
The Iranian President considered that the "enemies" also failed to obstruct the Iranian nation's scientific progress, production, oil exports, export of non-oil goods, trade with other countries, and economic growth.
Raisi added that the "enemies' plots" tried to make chaos inside Iran through the protests to "stir up sedition…but the Iranian people would continue the path of progress and prosperity.
Forty-four years ago, Imam Khomeini returned to Iran on February 1, 1979, after a 15-year of exile by the Shah regime, and ten days later ended in the victory of the Islamic Revolution.
Every year, Iranians mark the anniversary of their Islamic Revolution from February 1 to 11, known as the Ten-Day Fajr ceremonies.
The Iranian nation toppled the US-backed Pahlavi regime 44 years ago, on February 11, 1979, ending 2,500 years of monarchic rule in the country.
The Islamic Revolution, led by Imam Khomeini, established a new political system based on Islamic values.