Iran denies harboring de facto al-Qaeda leader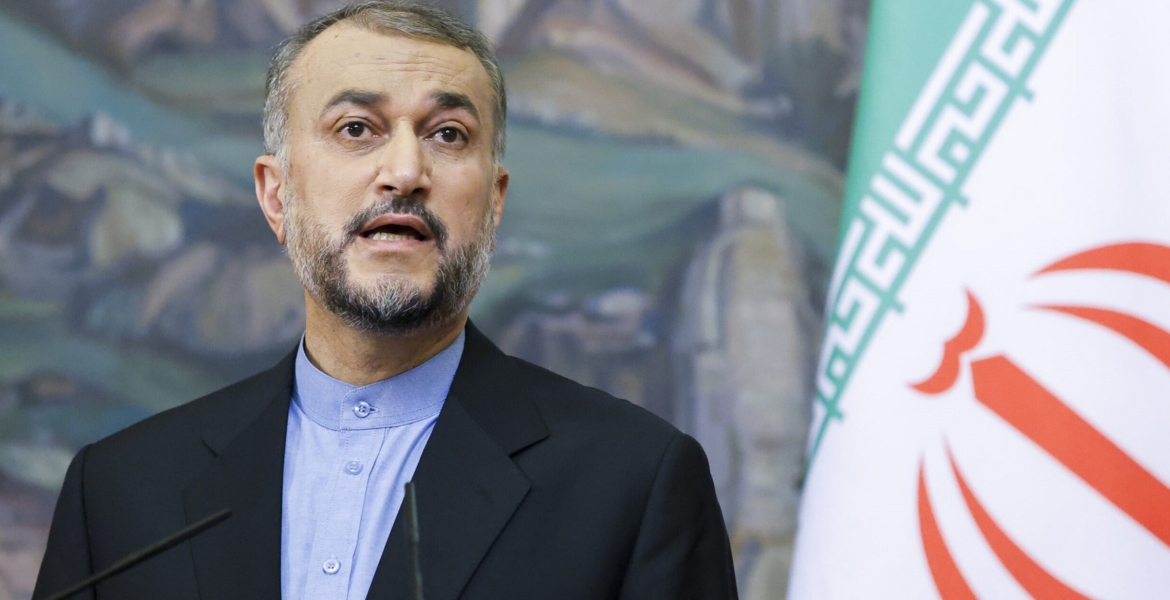 2023-02-17T13:46:13.000000Z
Shafaq News/ Iran's permanent mission to the United Nations in New York on Wednesday rejected a report by the world body's experts that has said de facto al-Qaeda leader Saif al-Adl is currently based in Iran.
"It is worth noting that the address for the so-called newly appointed al-Qaeda leader is incorrect," the Iranian mission announced on Twitter.
Casting the UN report as "misinformation," the mission said on Twitter it could "potentially hinder efforts to combat terrorism." According to the Iranian mission, al-Qaeda as a global network was dismantled following the 2011 death of its leader Osama bin Laden.
The UN report, released on Monday, relied on findings by many member states and described Adl's "presence in the Islamic Republic of Iran" as a "fact."
On Wednesday, the same assertion was repeated by the US government, which has placed a $10 million bounty on Adl over his role in deadly bombings targeting American embassies in Tanzania and Kenya back in 1988.
But addressing US authorities, Iran's Foreign Minister Hossein Amir-Abdollahian dismissed the accusation as a "failed campaign of Iranophobia." In a tweet on Thursday, he also advised Washington against giving "the wrong address" on terrorism, claiming that it was the US government that created such groups as al-Qaeda and the Islamic State.
A formal announcement on al-Adl's leadership has yet to be made by al-Qaeda, whose last leader Ayman al-Zawahiri was killed in a US airstrike in Afghanistan last year. Those delays, according to the UN report, were caused by "sensitivity to Afghan Taliban concerns" in making public acknowledgment of Zawahiri's death.
The perceived reluctance of al-Qaeda as a Sunni extremist group to target Iranian interests despite fundamental ideological differences with the Shiite government in Tehran has left room for speculation on possible links and exchanges between the two sides.
The latest UN report came against the backdrop of older accusations Iran has been facing over providing safe heavens to the al-Qaeda leadership. In January 2021, US Secretary of State Mike Pompeo alleged that al-Qaeda had found "a new home base" in Iran, as Islamic Republic officials were allowing the group to "set up its operational headquarters and fundraise from within Iranian territory."
Also, in late 2020, a New York Times report said the group's second-in-command, Abu Muhammad al-Masri, was shot dead by US-linked Israeli operatives on a Tehran street in an apparently secret operation. The report was published three months after the assassination.
At the time, Iran's Foreign Ministry dismissed the entire Masri saga as part of a full-scale "economic, intelligence and psychological war," saying the United States and Israel were "leaking fabricated information to the media."
Adl, 62, is a former Egyptian special forces lieutenant-colonel and figure in the old guard of al-Qaeda.
He helped build the extremist group's operational capacity and trained some of the hijackers who took part in the September 11, 2001 attack on the US, according to the US Counter Extremism Project.
He has been in Iran since 2002 or 2003, at first under house arrest but later free enough to make trips to Pakistan, according to Ali Soufan, a former FBI counter-terrorism investigator.
"Saif is one of the most experienced professional soldiers in the worldwide [extremist] movement, and his body bears the scars of battle," Soufan wrote in a 2021 article for the West Point Combating Terrorism Center's CTC Journal.
"When he acts, he does so with ruthless efficiency," he said.