France refuses to welcome migrants from Lampedusa, Interior Minister confirms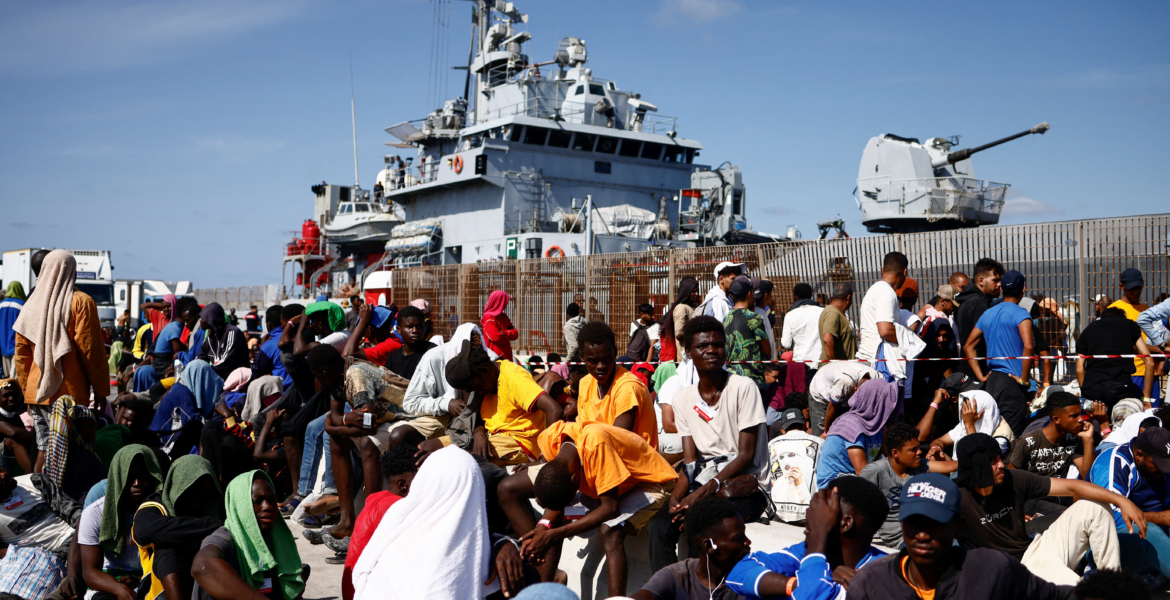 2023-09-20T19:54:36+00:00
Shafaq News/French Interior Minister Gérald Darmanin announced that France will not accept any migrants arriving from Italy's Lampedusa. This decision comes in response to a significant influx of migrants on the Mediterranean island, with over 8,500 people arriving on 199 boats between Monday and Wednesday of the previous week, according to the UN's International Organization for Migration.
European Commission President Ursula von der Leyen visited Lampedusa on Sunday to announce an emergency action plan following the arrival surge.
Minister Darmanin stated that France had informed Italy of its readiness to assist in repatriating individuals to countries where France maintains good diplomatic relations, citing Côte d'Ivoire and Senegal as examples. However, he clarified that France would not accept migrants from Lampedusa.
Speaking on French television, Darmanin addressed the issue of asylum seekers, emphasizing the need to distinguish their situation from that of most migrants. He stated that European countries, including France, had a duty to welcome those eligible for asylum, especially those fleeing persecution based on sexual, political, or religious grounds.
Nevertheless, Darmanin downplayed the presence of asylum seekers among the Lampedusa migrants, asserting that the majority were not escaping persecution. He emphasized that they were not of Afghan or Syrian origin.
In addition to this decision, Minister Darmanin announced plans to "strengthen" border controls at the French-Italian border. The number of police and gendarmerie personnel assigned to this task will increase from 500 to 700.
Italian Prime Minister Giorgia Meloni has called on Italy's EU partners to share more responsibility, as the recent arrivals on Lampedusa now equal the entire population of the tiny Italian island.
The surge in migration has reignited the immigration debate in France, where political parties are embroiled in discussions over a draft law governing new arrivals.
Later this week, France is anticipated to hear a call from Pope Francis for greater tolerance towards migrants during his high-profile visit to the Mediterranean city of Marseille. During his visit, the Pope will meet with President Emmanuel Macron and conduct a mass event attended by tens of thousands in a stadium.