Erdogan appears headed for victory in Turkey runoff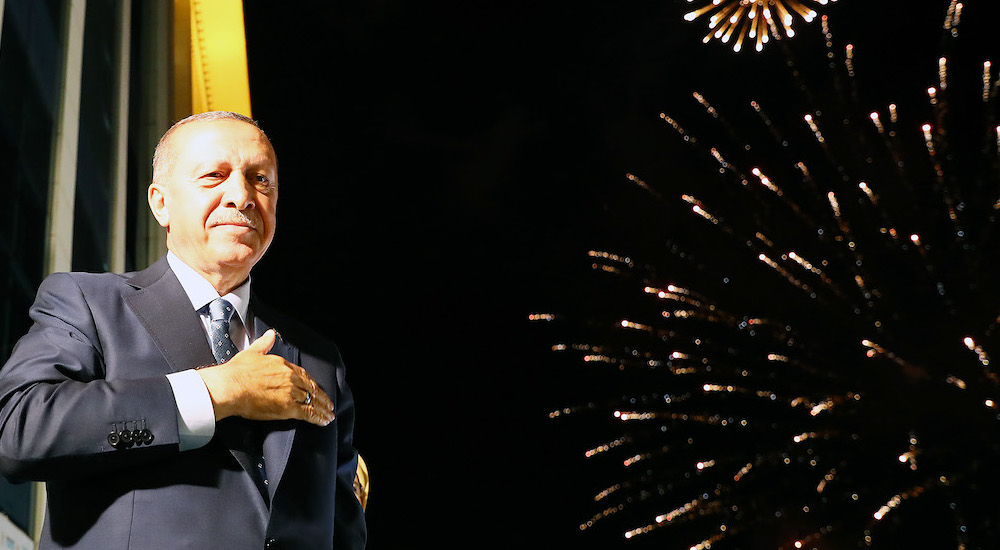 2023-05-28T16:56:11+00:00
Shafaq News / President Tayyip Erdogan appeared to be headed for victory in Turkey's runoff election on Sunday, with data from both state-run Anadolu agency and opposition ANKA news agency giving him an edge with about 93% of the ballot boxes counted.
The head of the High Election Board said at a news conference that Erdogan was leading challenger Kemal Kilicdaroglu with 54.47% support, with 54.6% of ballot boxes logged.
Erdogan's ruling AK Party spokesperson Omer Celik separately said he maintained strong support.
Victory would extend Erdogan's two-decade reign, securing a mandate to continue his increasingly authoritarian rule which has polarised Turkey and strengthened its position as a regional military power.
Erdogan supporters gathered at his Istanbul residence in anticipation of victory, chanting Allahu Akbar, or God is Greatest. "I expect everything to become better," said Nisa, 28, a headscarved woman wearing a headband with Erdogan's name.
Victory would reinforce Erdogan's image of invincibility, after having already redrawn domestic, economic, security and foreign policy in the NATO member country of 85 million people.
The win would come after Erdogan weathered some of his toughest political headwinds yet, appealing to voters with nationalist and conservative rhetoric during a divisive campaign that deflected attention from deep economic troubles.
(Reuters)