Reflections on 20 years since the U.S. invasion of Iraq: Key moments and achievements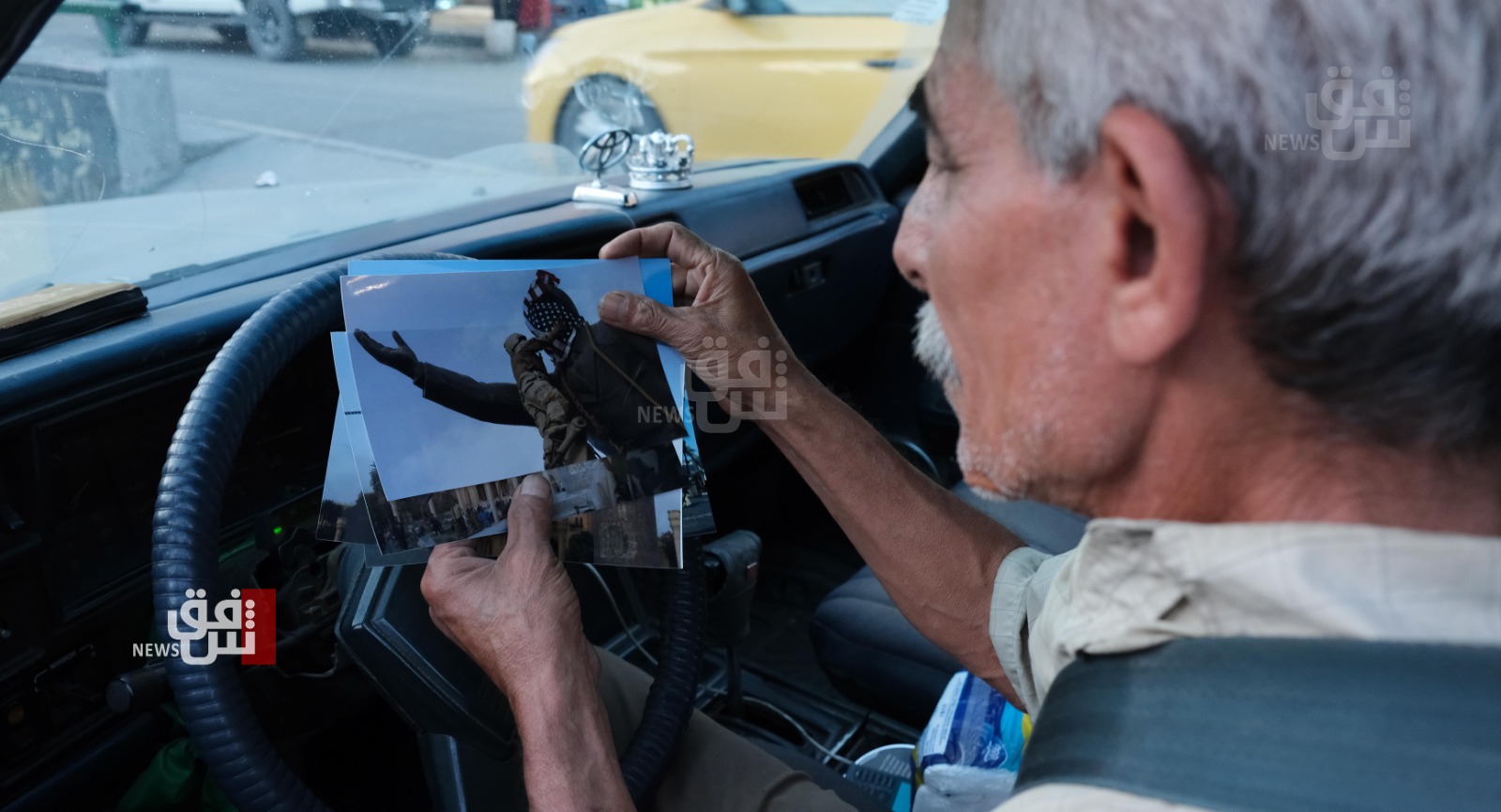 photo: Murtaja lateef
2023-03-19T21:31:23+00:00
Shafaq News / March 19, 2023 marks the 20th anniversary of the first U.S. raid on Iraq, which was followed by ground operations starting on the following day and continuing until May 1, 2003.
These operations involved forces from the U.S., the U.K., and approximately 50 other countries, and included 26 days of major combat operations. Iraqi citizens remember the ferocious "shock and awe" bombing campaign that began the military operations, with Baghdad alone enduring 1,000 airstrikes in a single night.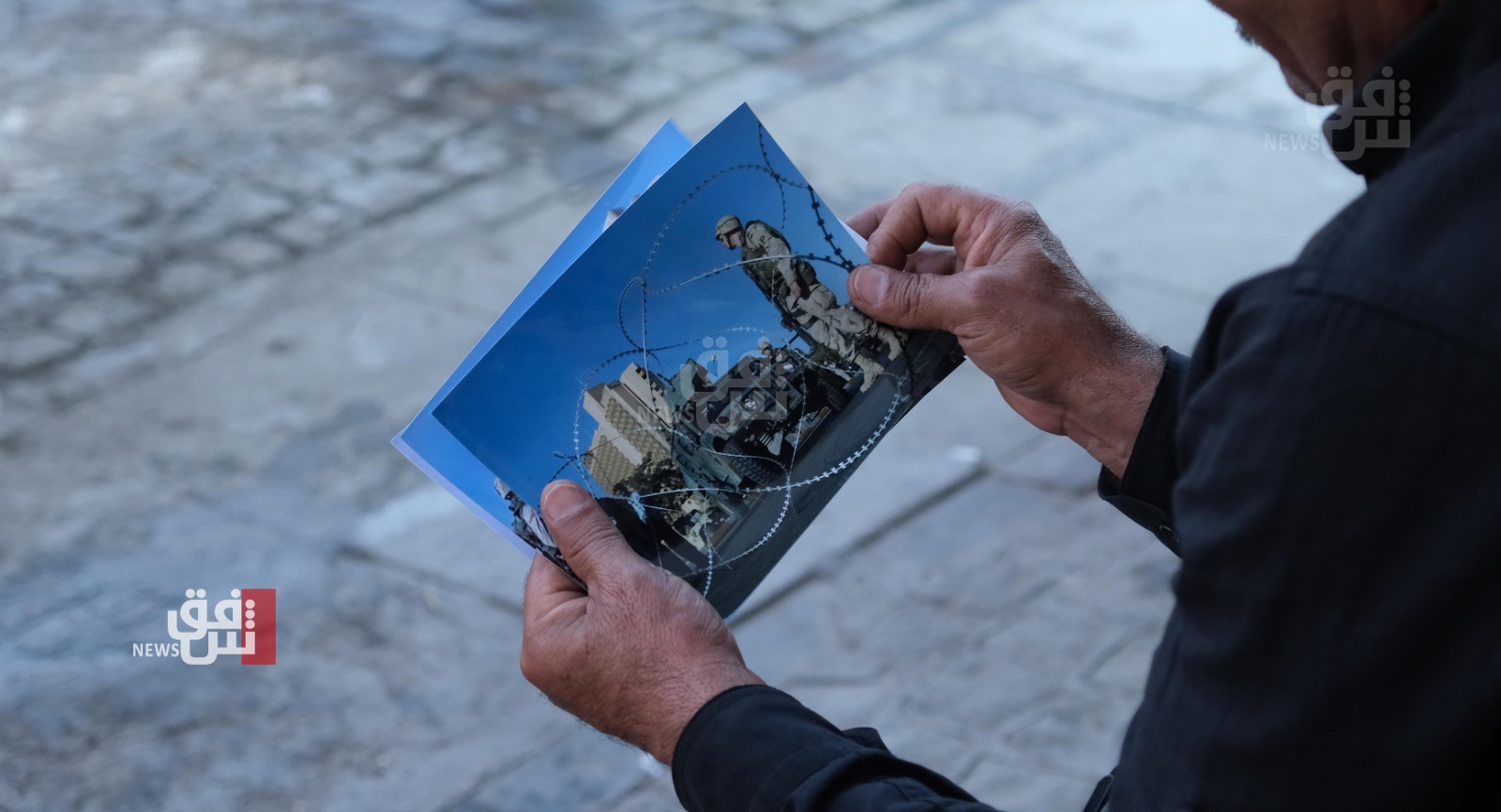 On April 9, 2003, American troops entered the center of Baghdad and toppled Saddam Hussein's statue in Fardous Square.
The Bush administration launched the war primarily based on their belief that Iraq had WMDs. However, the Bush-appointed commission found in April 2005, following dozens of testimonies and investigations, that "the intelligence community was entirely erroneous in almost all of its pre-war assessments of Iraqi weapons of mass destruction."
The aftermath of the war left chaos and sectarian battles that caused the deaths of hundreds of thousands of people in subsequent years. It wasn't until late 2006 that Saddam was captured and subsequently executed, and eight years and nine months later, U.S. forces finally ended their withdrawal from Iraq in December 2011. The war left behind a tremendous amount of trauma experienced by Iraqis.
According to the Iraq War Victims Organization, more than 100,000 civilians were killed between 2003 and 2011, while the United States reported 4,500 deaths among its troops and personnel.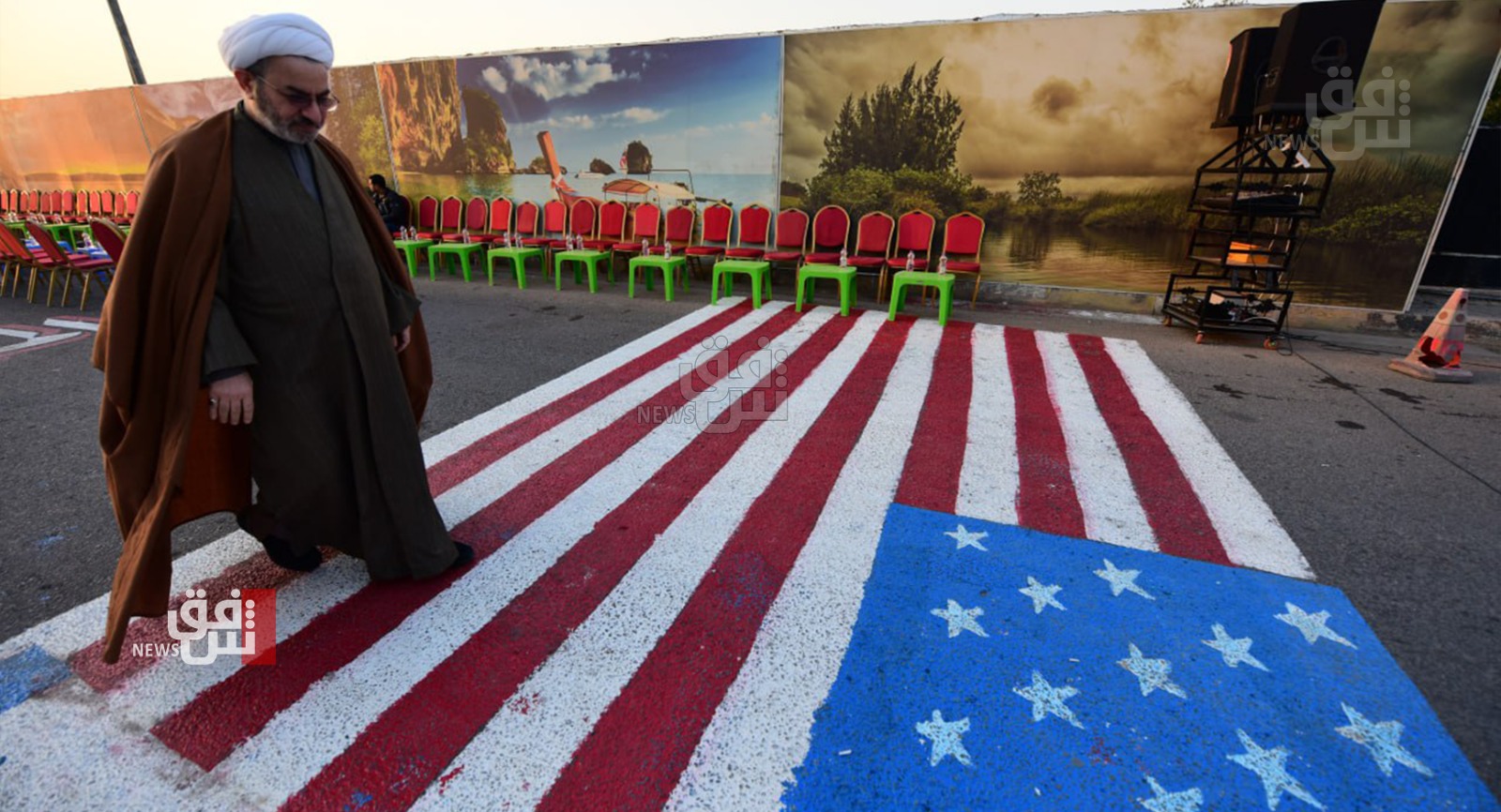 As the 20th anniversary of the war approaches, Iraqis remain divided on whether it was an occupation or a liberation, Saddam's downfall, or the collapse of the entire state. Some blame the political parties in power for the current situation, while others point to Saddam's policies and Iraq's wars with Iran, Kuwait, and the U.S. as the cause of the country's fate.
According to political analyst Saad al-Muttalibi, "The anniversary of the fall of Saddam Hussein's regime will not pass without the people remembering the tragedies of the Baath regime, the senseless wars and chemical weapons in Halabja, as well as the fall of principles and values as a result of the deadly siege practiced against the Iraqi people, while the tyrant was busy building palaces and practicing a life of luxury and might."
Al-Muttalibi added to Shafaq News Agency, "The people are still looking forward to a better tomorrow and looking to the future with optimism, through their right to choose their government," noting that "the coalition forces made catastrophic mistakes, but they gave the people the opportunity to decide their own destiny."
For his part, political analyst Kitab al-Mizan said that "Iraqis were counting on a democratic political system that establishes real institutions alternative to the Baath regime, but this did not happen. On the contrary, the occupation generated a distorted system based on quotas and sectarianism, and a society that is more distorted than the political system as a result of these wars."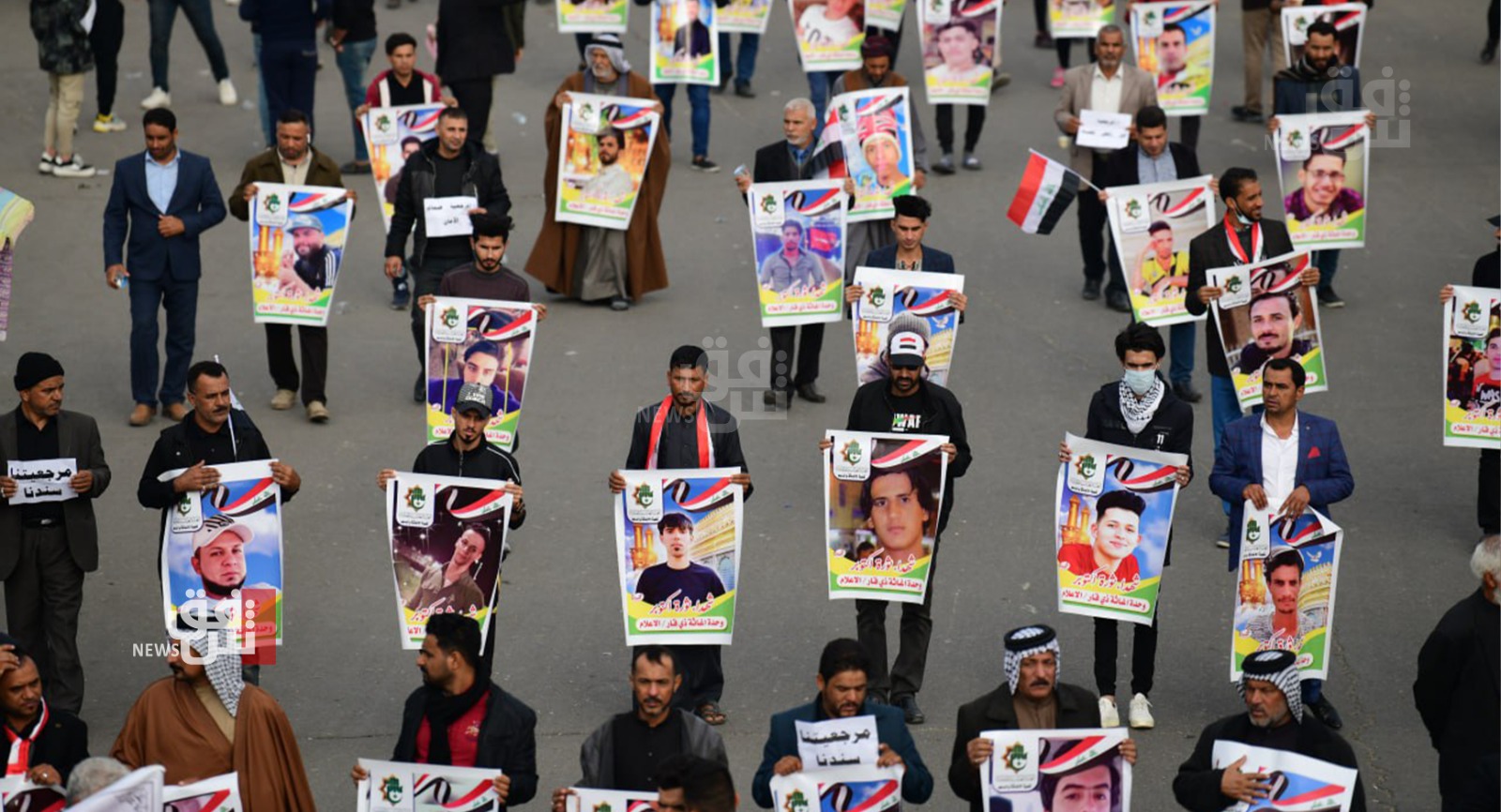 "As a result, neither the Iraqi people nor even the other nations in the region were satisfied with the shift that occurred in 2003. For them, Iraq did not contribute to their sense of stability; on the contrary, it created significant issues that had an impact on all the neighboring nations."
Iraq has undergone numerous phases in the 20 years since Saddam Hussein's regime fell, but the following stand out:
The United Coalition Authority headed by Paul Bremer handled Iraq and then the Governing Council from 12 July 2003 until 1 June 2004, when the Council was dissolved and replaced by the Interim Government of Iraq.
June 2003: First session of the Kurdistan Parliament was held in Erbil, and Masoud Barzani, leader of the Kurdistan Democratic Party (K.D.P.), was chosen as president.
August 19, 2003: A suicide bomber targeted the Canal Hotel, east of Baghdad, where the United Nations mission was stationed. The attack claimed the lives of 22 people, including Brazilian Sergio Di Mello, who was leading the international team in Iraq at the time.
August 29, 2003: Cleric Muhammad Baqir al-Hakim was assassinated by a booby-trapped vehicle placed near his car after he left the Haidari courtyard following Friday prayers. The incident killed and injured hundreds of worshippers.
December 14, 2003: Saddam Hussein was captured in Tikrit.
February 2004: More than 100 people were killed in Erbil in twin attacks on the offices of the main Kurdish parties.
April/May 2004: Militants affiliated with Shiite leader Muqtada al-Sadr launched attacks on coalition forces, reports of hundreds killed in fighting between the U.S. military that besieged the city of Fallujah, leaked images of abuses against Iraqi prisoners by U.S. forces, and the killing of Governing Council Speaker Izz al-Din Salim in an explosion outside the coalition's headquarters in Baghdad.
June 28, 2004: Ayad Allawi was sworn in as interim prime minister of Iraq, the first post-Saddam Hussein ruler to lead the country in more than three decades, stepping down in April 2005.
August 2004: Fighting breaks out in Najaf between U.S.-led forces and armed elements led by cleric Muqtada al-Sadr.
November 2004: Major U.S.-led attack on militants in Fallujah.
January 30, 2005: Millions of Iraqis cast ballots in the country's first free elections in half a century, in which Iraqi expatriates participated.
April 6-7, 2005: Jalal Talabani was elected President by the Transitional National Assembly, the following day he and two Vice-Presidents were sworn in. Ibrahim al-Jaafari was sworn in as interim Prime Minister of Iraq.
August 2005: Shiite and Kurdish negotiators ratified the draft constitution while Sunni negotiators rejected it.
October 2005: Voters approved a new constitution aimed at establishing a federal democracy based on Islamic principles in Iraq.
2006: Nechirvan Barzani was elected Prime Minister of the Kurdistan Region for a second time, the unified government that brought together the Patriotic Union of Kurdistan (P.U.K.) and the Kurdistan Democratic Party (K.D.P.), and he was re-elected to hold the same position again from 2011 to 2013. He assumed the position of Prime Minister again in 2013 until 2018 and became Vice President of the K.D.P. at the thirteenth party congress, before being elected to the post of President of the Region in December 2018.
February 22, 2006: The destruction of the dome and minaret of the shrine of the Askari imams of Shiite Muslims. It led to unprecedented sectarian violence, the death of thousands of citizens, the displacement of more than four million of them inside and outside the country, and the destruction and burning of dozens of mosques.
April 22, 2006: Talabani named Nouri al-Maliki as Prime Minister.
June 7, 2006: Al-Qaeda in Iraq leader Musa'ab al-Zarqawi was killed in an airstrike, and more than 200 people were killed in Baghdad's Sadr City in the worst attack in the capital since the U.S.-led invasion in 2003.
November 5, 2006: Iraqi Supreme Tribunal reached judgment in the Dujail case. Eight people were charged with crimes related to the murder of 148 Iraqis in 1982. Saddam Hussein was convicted and sentenced to death by hanging pending appeal. On December 30 of the same year, Saddam Hussein was hanged a few minutes after 6 a.m. Baghdad time.
February 2007: More than 130 people were killed in an explosion in Baghdad's Sadriya market, one of the worst since 2003.
August 2007: A booby-trapped truck and bombs targeted two villages inhabited by Yazidi Kurds, killing at least 250 people in the worst deadly attack since 2003.
March 2008: Iraqi Prime Minister Nouri al-Maliki ordered a crackdown on Shiite militias in Basra, leading to battles with Muqtada al-Sadr's al-Mahdi Army and killing hundreds.
November 2008: Iraq's parliament approved security agreements with the United States so that all U.S. troops leave Iraq by the end of 2011.
March 2009: U.S. President Barack Obama announced the withdrawal of most U.S. troops from Iraq by the end of August 2010.
July 2009: New opposition forces make significant gains in elections to the Kurdistan Region of Iraq. With the re-election of Masoud Barzani as President of the Kurdistan Region of Iraq.
October 2009: Two booby-trapped cars exploded near Baghdad's Green Zone, killing at least 155 people in Iraq's worst violent attack since April 2007.
December 2009: The al-Qaeda-linked Islamic State in Iraq claimed responsibility for suicide bombings that killed at least 127 people, in addition to other attacks in August and October that killed 240 people.
January 2010: Controversy intensified in Iraq when candidates said to have links to the dissolved Baath Party were barred from running in parliamentary elections in March, but an Iraqi court later lifted the ban, postponing electoral campaigning.
In addition to the execution of Ali Hassan al-Majid, known as the chemical Ali, who was a key leading figure in Saddam Hussein's regime.
March 7, 2010: Iraqi legislative elections. The Iraqiya coalition, led by Ayad Allawi, won the most seats in parliamentç On November 25 of the same year, Talabani appointed al-Maliki for a second term as prime minister in a televised ceremony.
October 2010: Gunmen seized a church in Baghdad, killing 52 people in what was described as the worst calamity for Iraqi Christians in modern times.
January 2010: Cleric Muqtada al-Sadr returned to Iraq after four years of self-imposed exile in Iran.
February 2011: Oil exports from the Kurdistan Region resumed amid a long-running dispute between the region and the central government in Baghdad over who is entitled to conclude oil contracts with foreign companies.
December 2011: The U.S. completed the withdrawal of its troops from Iraq the Iraqi coalition government faced chaos, and an arrest warrant was issued for Vice President Tariq al-Hashimi, a key Sunni leader, also, Sunni MPs boycotted parliament and cabinet.
March 2012: The Iraqi government organized the Arab Summit in Baghdad, the first summit organized in Iraq after the fall of Saddam Hussein's regime. Moreover, dozens were killed in a series of bombings in Iraq ahead of the summit.
April 2012: Oil exports from the Kurdistan Region were halted over a dispute with the central government in Baghdad over its right to conclude contracts with foreign oil companies.
December 2012: President Jalal Talabani suffered a stroke and was transferred to Germany for treatment.
April 2013: Iraqi forces stormed the square where Sunni anti-government protesters were camped in the Hawija city of Kirkuk governorate, leaving more than 50 dead and leading to anger and clashes in other towns.
July 2013: At least 500 prisoners, most of them senior al-Qaeda members, escaped from Taji and Abu Ghraib prisons in two high-profile operations.
September 2013: Legislative elections in Kurdistan were won by the K.D.P. with a comfortable majority.
September 2013: Fugitive Iraqi Vice President Tariq al-Hashemi was sentenced to death by hanging for involvement in a murder. Al-Hashemi sought refuge in Turkey after being accused of running death squads.
December 2013: At least 35 people were killed in back-to-back bombings targeting churches in Baghdad over Christmas.
January 2014: Violence erupted in al-Anbar governorate between Iraqi security forces, Sunni tribesmen, and al-Qaeda-linked groups fighting for control of the cities of Fallujah and Ramadi.
June 10, 2014: ISIS captured Nineveh governorate and its capital Mosul, and took control of Tikrit the next day.
August 14, 2014: In a televised address, al-Maliki withdrew his candidacy for a third term and acquiesced to Haider al-Abadi's replacement.
September 2017: The Kurdistan Region held a referendum on independence from Iraq and 92% of voters support independence. This measure was rejected by the Iraqi government headed by Haider al-Abadi, along with Iran and Turkey.
December 9, 2017: The Iraqi army stated that it had "fully liberated" ISIS-occupied territory in Iraq and regained full control of the Iraqi-Syrian border.
October 2, 2018: Barham Salih was elected president and Adel Abdul-Mahdi was appointed prime minister.
October 2019: Jalal Talabani died after suffering from illness.
October 2019: At least 104 were killed and 6,107 injured in protests across Iraq, according to Iraqi Interior Ministry spokesman Maj. Gen. Saad Maan. The protests have erupted across the country due to frustration over government corruption, lack of basic services, and rising unemployment.
October 31, 2019: Barham Salih announced that Prime Minister Abdul-Mahdi would resign as soon as a replacement is nominated. This came after weeks of anti-government protests that have left more than 200 demonstrators dead and thousands injured.
October: Baghdad launched the Battle of Kirkuk (Kirkuk Security Enforcement Operations), against the Peshmerga forces to regain control of disputed areas and restore the pre-2003 borders, which was followed by several measures described as punitive.
December 1, 2019: As anti-government protests continue, the Iraqi parliament announced the acceptance of Abdul-Mahdi's resignation. Abdul-Mahdi took over as interim prime minister until a new prime minister was appointed.
January 3, 2020: Iranian commander Qassem Soleimani was assassinated in a U.S. drone strike on Baghdad International Airport, along with Abu Mahdi al-Muhandis, deputy head of al-Hashed al-Shaabi (Popular Mobilization Forces-P.M.F.), and several of their companions.
January 5, 2020: The Iraqi parliament voted to end the presence of all foreign forces in Iraq, according to the Iraqi parliament's media office. The vote was a rebuke to the United States over the airstrike on Soleimani and al-Muhandis.
May 7, 2020: The Iraqi parliament gave confidence to Mustafa al-Kadhimi (head of the intelligence service) to assume the presidency of the government.
27 October 2022: Iraq ended a political deadlock that lasted more than a year by granting confidence to a new government headed by the Coordination Framework's candidate Mohammed Shia al-Sudani.