Is China Overly Reliant On Middle Eastern Oil?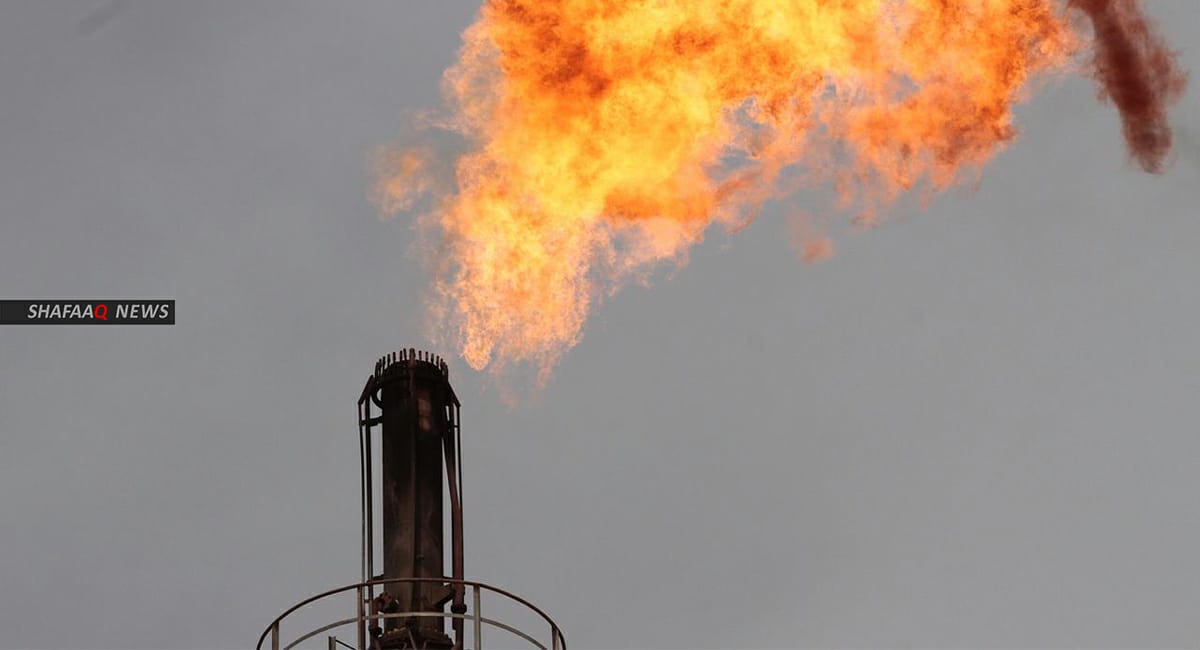 2023-01-06T19:54:01+00:00
Shafaq News/ In recent years, China's dependence on Middle Eastern crude oil has been increasing. With much of the world relying on China for a wide array of products, China's vulnerability is also a global vulnerability. Until China is able to find a way to diversify its suppliers to mitigate risk, this overreliance on Middle Eastern oil is likely to have an outsized impact on both geopolitics and oil markets.
A report published in December 2021 revealed that China's reliance on Middle Eastern oil was increasing. China is the world's largest oil importer, purchasing over 70 percent of its supply from abroad, having surpassed the U.S. for this title in 2017. And around half of this oil comes from the Middle East, around 47 percent in 2020, at a value of $176 billion. Saudi Arabia was the main supplier of this oil, providing around 15.9 percent of its total crude imports in 2020, at a cost of around $28.1 billion. Iraq, Oman, Kuwait, and the UAE are among China's other Middle Eastern suppliers. China has also been circumventing sanctions on Iran to import crude from the oil-rich country.
China has been trying for several years to boost its oil production to reduce its reliance on foreign suppliers, as well as diversifying its energy mix by investing heavily in renewables. The state-owned China National Offshore Oil Corporation (CNOOC) achieved record levels of oil and gas production earlier this year, seeing substantial profits due to high energy prices. This success follows the rollout of CNOOC's 2022 Business Strategy and Development Plan, a roadmap that outlines plans to scale up oil and gas production over the next three years, while also ramping up its investment in green energy. But despite strong results, China is producing nowhere near enough oil to meet the needs of its huge population and rapidly expanding industrial operations.
In the first quarter of 2022, China's reliance on Middle East crude increased significantly, following a reduction of imports from Russia, Brazil, and the U.S. Middle Eastern oil imports rose by 4.8 percent to 5.6 million bpd, reaching a 53.8 percent market share in Q1. Despite low crude prices being appealing, China decreased its Russian imports earlier in the year to alleviate the risk of shipping delays due to the ongoing Russia-Ukraine conflict. China's next biggest oil-supplying region is Europe, providing over 30 percent of its supply, followed by Africa, South America, Asia Pacific, and North America.
And, this month, Chinese leader Xi Jinping took a trip to Saudi Arabia for the first time in around seven years to solidify the two countries' energy relationship. Xi signed a comprehensive strategic partnership during the visit, as well as meeting several other Middle Eastern leaders to discuss the future of its oil imports. This trip made it clear that China intends to maintain its close relations with Saudi Arabia to ensure its energy security. The agreement revealed plans to expand the energy partnership between the two powers, with aims to develop a hydrogen industry and advance China's Belt and Road Initiative in the region.
China remains Saudi Arabia's biggest trading partner, while Saudi is a vital supplier of oil to China. Ayham Kamel, head of Eurasia Group's Middle East and North Africa research team, explained: "Energy cooperation will be at the centre of all discussions between the Saudi-Chinese leadership." He added, "There is great recognition of the need to build a framework to ensure that this interdependence is accommodated politically, especially given the scope of energy transition in the West."
But some worry that this heavy dependence on one region – and one state power in particular – could make China vulnerable, which may have a knock-on effect on the rest of the world, which depends on China for a multitude of products. Strict export quotas introduced by the Organisation of the Petroleum Exporting Countries (OPEC) have already caused the U.S. to condemn Saudi Arabia's control of world oil markets. And oil production cuts could threaten China's supply. While Chinese leader Xi may not agree with Saudi Arabia's decision to curb oil output, its heavy reliance on OPEC oil means that China must maintain good relations with Crown Prince Mohammed bin Salman to ensure the future of its oil supply.
Another vulnerability for China is the way in which it retrieves its oil from the Middle East, mainly relying on oil tankers to deliver its crude due to a lack of pipeline infrastructure. China's actions in Taiwan have drawn opposition from several world powers. Meanwhile, its oil tankers must traverse the Indian Ocean, through the Straits of Malacca, and up the South China Sea. This means that any sanctions or blockade introduced on China-bound cargo ships could threaten China's energy supply.
China's heavy reliance on the Middle East for its oil supply appears to be here to stay, with leader Xi recently traveling to Saudi Arabia to ensure the future of its partnership. However, this dependence on the region for its crude could make it vulnerable to geopolitical pressure, and beholden to OPEC for its energy security. In the long term, pipelines from Russia and Central Asia could help to counter this threat to global markets but, until then, it will continue to have an outsized impact on geopolitics.
Source: Yahoo Finance