Iraq increases repatriations from Syria's al-Hol camp, aims to mitigate militant threats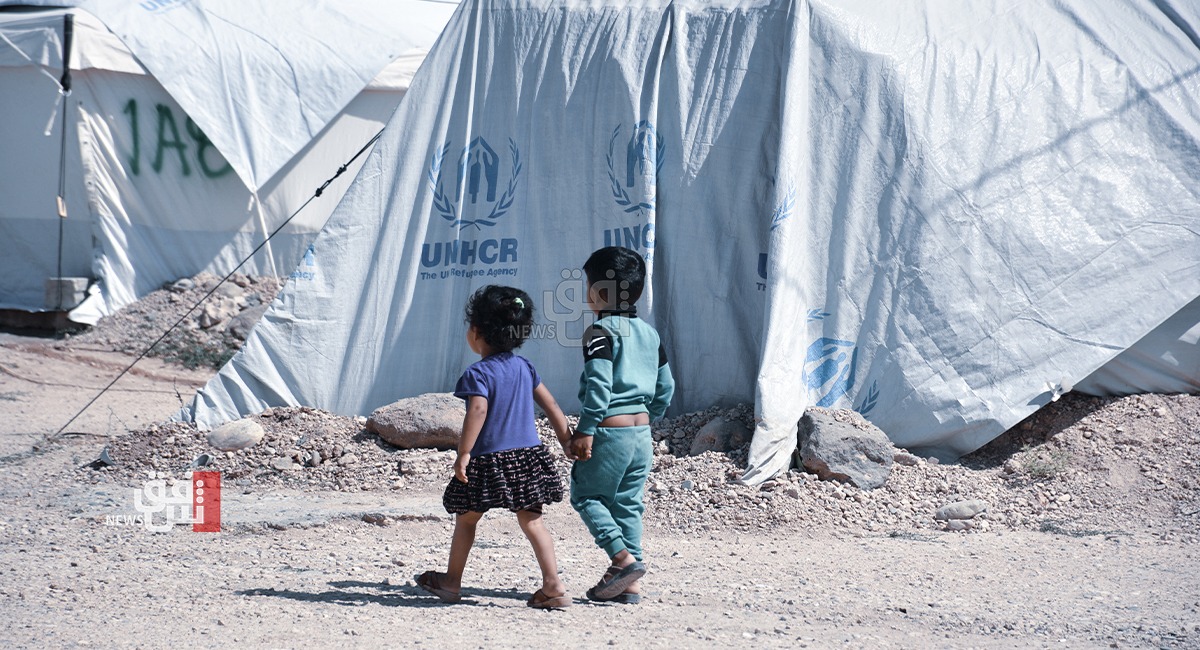 2023-09-16T20:36:13+00:00
Shafaq News/ Iraq is intensifying efforts to repatriate its citizens from the al-Hol camp in northeastern Syria, housing a predominantly female and child population connected to Islamic State fighters and supporters.
The Associated Press said in a report that following the defeat of ISIS in Syria by U.S.-backed Kurdish-led forces in March 2019, thousands of ISIS fighters and their families, including many Iraqis, were relocated to the al-Hol camp.
Iraqi authorities now view the camp close to the Iraq-Syria border as a significant security threat. It has become a breeding ground for radical ideologies and a place where numerous children risk being radicalized.
Ali Jahangir, a spokesperson for Iraq's Ministry of Migration and Displaced, described to AP the camp as "a time bomb that can explode at any moment." Since January, more than 5,000 Iraqis have been repatriated from al-Hol, with additional returns expected in the coming weeks, primarily comprising women and children. Iraqi men associated with ISIS are less likely to request repatriation due to fear of prosecution.
Upon return, detainees are typically taken to the Jadaa camp near Mosul in northern Iraq, where they undergo rehabilitation programs with the assistance of UN agencies. These programs include therapy sessions with psychologists and educational classes designed to help individuals abandon the extremist mindset they adopted under ISIS.
The Associated Press revealed that Iraq has been urging other countries to repatriate their citizens from al-Hol, emphasizing its role as a "source for terrorism" at a conference held in June in Baghdad. Iraq's Foreign Ministry spokesperson, Ahmad Sahhaf, stressed the importance of repatriation to close the camp and avoid the resurgence of the Islamic State group.
The al-Hol camp, heavily guarded and supervised by Syrian Kurdish-led forces with US support, was once home to 73,000 people, primarily Syrians and Iraqis. Over the years, the population decreased to just over 48,000, with approximately 3,000 released since May. Those remaining in the camp include individuals from around 60 other countries who had joined IS, making closing al-Hol a broader international challenge.
The camp currently holds 23,353 Iraqis, 17,456 Syrians, and 7,438 individuals of various nationalities, with non-Syrian or Iraqi nationals residing in a section referred to as the Annex, known for hosting the most committed IS supporters.
While some nations, including Kyrgyzstan, have accepted the repatriation of their citizens, many Western countries have hesitated to take back their nationals who were part of IS. Despite the group's defeat in Iraq in 2017 and Syria in 2019, IS sleeper cells continue to carry out deadly attacks. Reports of severe human rights violations and inhumane conditions at al-Hol have drawn international concern.
Reducing the camp's population is considered necessary in the ongoing fight against IS, and the US military has highlighted its significance in improving regional security and stability. U.S. Maj. Gen. Matthew McFarlane, the commanding general of the anti-IS coalition, emphasized that the State Department, in collaboration with foreign ministries, is focused on decreasing the camp's population to enhance conditions within it.
The US military recently posted on X (formerly known as Twitter) that successful repatriations from al-Hol ensure that "safety, security, and stability are maintained in the region."