EXCLUSIVE: the after-quake Aleppo, a "lonely-sad region"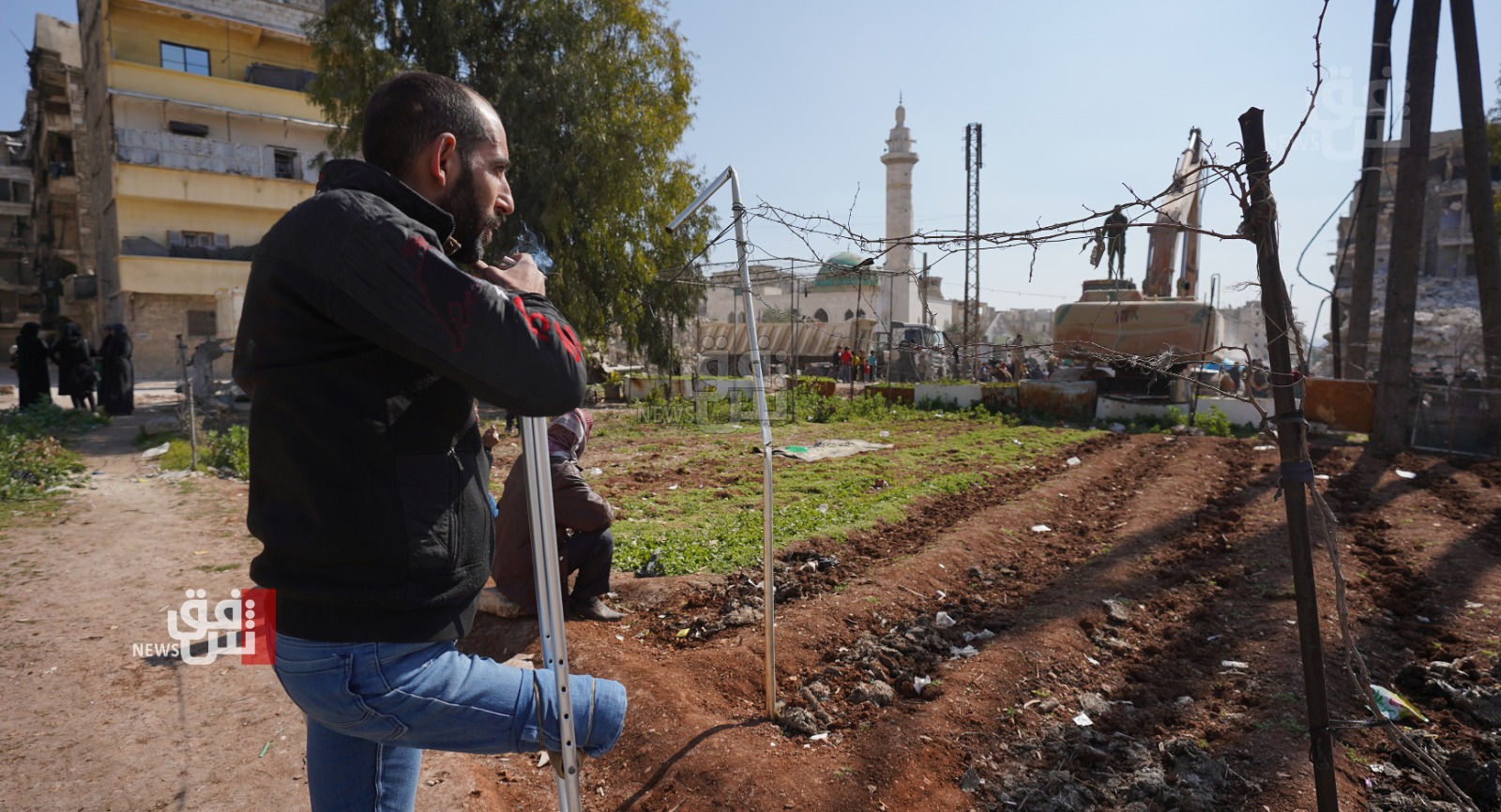 2023-02-17T07:36:45.000000Z
Shafaq News/ The 7.8 magnitude earthquake that hit Syria and Turkiye destroyed not only buildings but also the safety and happiness of many people who are now homeless and without families.
Shafaq News Agency toured the Al-Amriya area in Aleppo, Syria, a place wiped out by the tremor, where people sit near their destroyed homes, memories, and dreams.
An older man sits on a rag, lighting a cigarette while watching his demolished house, a person who has had one leg amputated watches the ruins, and a young girl reads amid the destruction hoping to forget what happened; this is the Al-Amriya, a part of the "war-shattered" Aleppo.
Nothing here but a catastrophe; people are exhausted and scared. After years of continuous disasters, their resilience became shattered. Most people had barely to return home.
Now, facing a new challenge to survive the freezing temperatures, Syrians need more help.
The international community and some Arab countries handled the situation in Syria and Turkiye differently.
Lack of humanitarian aid (compared to the volume of tragedy), difficulties accessing the affected area by land, and shortage of health equipment boost the tension.
Iraq, Lebanon, Jordan, Algeria, and the UAE were the utmost countries that provided aid to the Syrian people.
Baghdad and Beirut opened air bridges to ship aid.
The United Nations and many NGOs are also trying to help.
Despite everything, the World Health Organization (WHO) expressed concern for the welfare of people in Syria.
Syrian rescue workers and people who lost homes and family members said they felt abandoned by the international community.
The UN regional humanitarian coordinator for the Syrian crisis said the country's death toll would likely rise further as teams scramble to remove rubble.
In an interview with The Associated Press, Muhannad Hadi said the UN had reported a death toll of 6,000 for all of Syria, including 4,400 in the rebel-held northwest.
Later, Syria would face new complications moving from emergency aid to rebuilding.