KRG Minister of Health: new Covid-19 cases flares, death rate 2%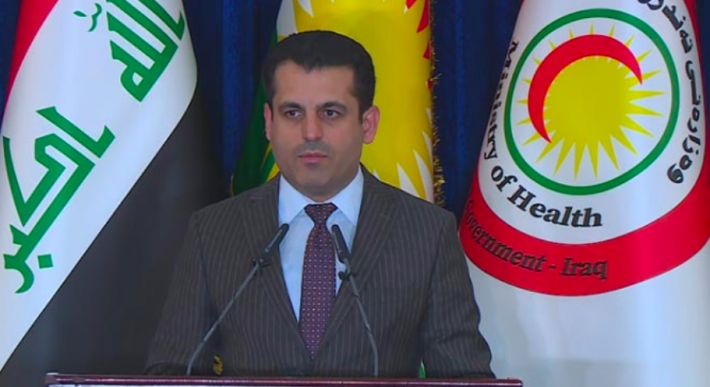 2020-06-09T14:07:19+00:00
 Shafaq News / Kurdistan Regional Government (KRG) Health Minister , Saman Al-Barzanji announced on Tuesday that 33 new cases of Covid-19 (coronavirus) have been recorded until midday, revealing at the same time the death rate of infected people rose to 2% with the outbreak of the second wave of the virus.
"Covid-19 is contagious and differs from other viruses , the world has not reached a vaccine or a drug for it," Al-Barzanji said in a press conference held today with a group of specialized doctors.
" Kurdistan Region has begun early and since the beginning of this year to take preventive measures to curb the spread of the virus, but unfortunately after that we recorded new infections." He pointed out "the virus began spreading very quickly with the start of the second wave of the virus and most of the infected people were due to contract, after symptoms of the virus appear to them, they review the hospitals themselves. "
"The numbers are getting higher and the numbers of new patients are more than those who recover, this is very dangerous, noting that the death rate of the virus in the region increased to 2% with the start of Corona second wave "..
Al-Barzanji addressed the residents of the region by saying, "We need your support by adhering to the preventive measures in order not to enter a dangerous stage," revealing that "33 new Corona cases have been recorded   today and that tests are continuing, saying, "We expect more cases today and during the coming days.
The minister added that his ministry is coordinating with the Federal Ministry of Health to provide the region with the necessary medical equipment to curb and treat corona.
The Ministry announced on Monday, registering 3 deaths and 102 new cases during the past 24 hours
KRG Minister of Health: new Covid-19 cases flares, death rate 2%