US did not give promises to Kurds to establishing a state, Ex-US ambassador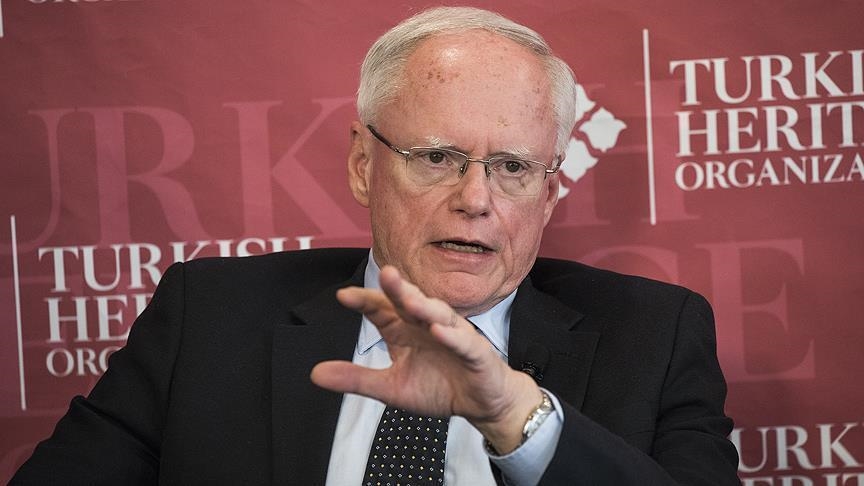 2021-04-07T17:46:12+00:00
Shafaq News/ The former US ambassador to Turkey James Jeffrey said in an interview the US gave the YPG "no" promises on establishing a state.
Asked about US ties with the YPG/PKK in Syria, Jeffrey told Anadolu News Agency that the US has a national security interest in defeating ISIS in the region, and works with the YPG towards this end.
"The reason we went in (to Syria), was to fight Daesh (ISIS), which was a dramatic threat not only to Turkey, not only to Iraq and Syria, and also to our Western European partners, and throughout the whole region," said Jeffrey to Anadolu.
"And the only partner we have on the ground that was fighting with us was the YPG," he added.
Underlining that the US gave the YPG "no" promises on establishing a state, Jeffrey said that they have been "very careful" in dealing with local YPG leaders.
Jeffrey added "A referendum, democratic elections, and such, we support that."
Saying that the US is not involved in local administration, he added, "You work out whatever deal you can make with the Syrian opposition for that matter, or with the Assad regime. That's your business. It's not us; we've made it very clear to everybody."
Regarding the Turkish-US ties, the former US ambassador to Ankara said they are not "very close" at the moment, six months from now they should improve.
The two countries will maintain extensive ties, James Jeffrey told Anadolu Agency, explaining: "Right now the relationship is not very close ... I would say, let's look at this relationship in six months, I'm sure it's going to be better."
Calling current ties between Turkey and the US "bad," he added: "Again, it is an important relationship, it will not stop being one."