Revenge tourism: tens of thousands flock to Erbil's top tourist destination on January 1st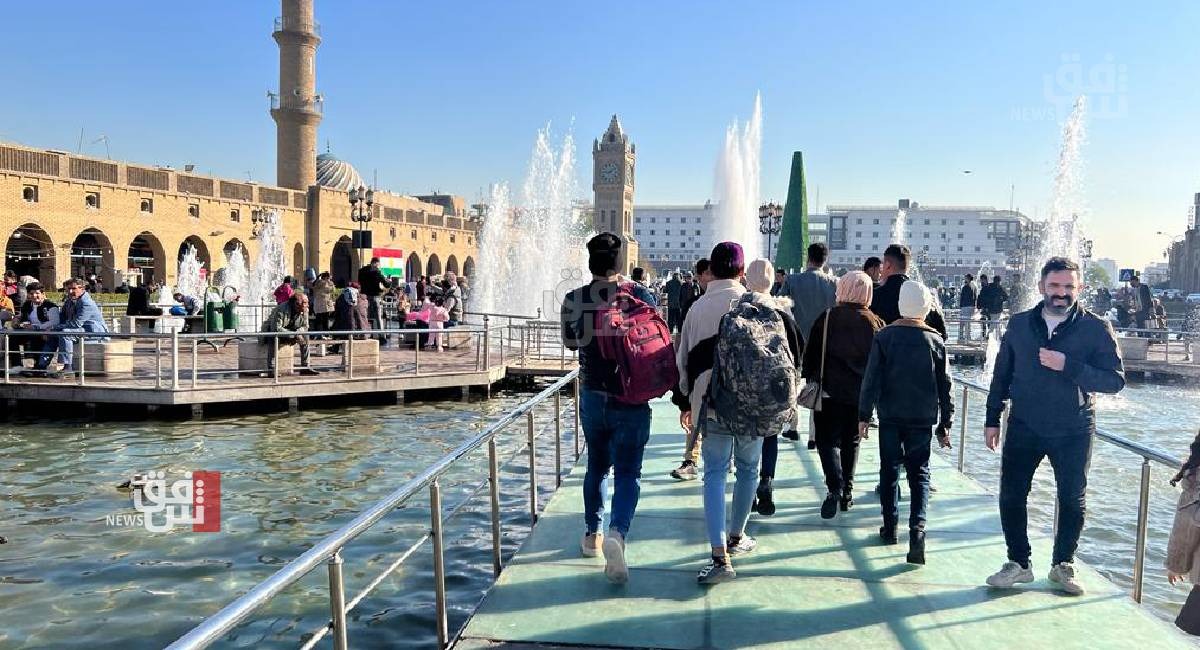 2023-01-02T12:05:29.000000Z
Shafaq News/ Crowds descended on Erbil's ancient citadel on the first day of the 2023's calendar after packed overnight ceremonials in the streets of one of the oldest populated cities in the world.
After two years of shy celebrations due to COVID-19 restrictions and economic and political challenges, tens of thousands thronged into the capital city of the Kurdistan region in what can be termed as revenge tourism to soak in the festival spirit.
If the footfall at tourist hotspots on December 31 was overwhelming, the number of tourists visiting the citadel and other places on January 1 was staggering.
Erbil's governor Omed Khoshnaw said in a statement to Shafaq News Agency on Saturday that at least sixty thousand tourists flocked into the city in the few days leading to new year's eve. The majority, according to Khoshnaw, came from Iraq's central and southern governorates.
Jamil Mez'el, a Basra citizen who arrived in Erbil with a group of friends two days ago, told Shafaq News Agency, "we came to celebrate the new year. It was a wholesome night. We engaged in many activities and will spend two more days to enjoy the city."
"The region's government provided many facilities to tourists. The measures it took are tantamount to the level of the festivals that took place in the public areas near the citadel," Hussein Labib, a citizen of Baghdad said, "It is an opportunity to spend more time in this beautiful city. In fact, we extended our stay to go shopping and get acquainted with it."
Erbil receives tens of thousands of tourists from Iraq's central and southern governorates during the new year holidays annually. It harbors a plethora of tourist sites and recreational centers.
"The plan devised by the Kurdistan Regional Government to commensurate with the tourists' influx was a success," the head of the marketing department in the region's commission of tourism, Sirwan Tawfiq, said, "it was a product of successful cooperation between the commission of tourism and the local authorities, in addition to the interior ministry and the security forces at the border crossings."
Erbil is considered among the oldest cities in the world and is currently believed to be a hub for a variety of economic, commercial, and touristic activities.
Erbil's blend of old meets new -from its mosques to fun parks, picturesque nature, lively nightlife, and elegant hotels- appeal to both the young and the old. The city boasts a top designer-label shopping experience in one of its malls and is home to the ancient Citadel, one of the oldest continuously inhabited settlements in the world.