Masrour Barzani discusses with the US ambassador to Iraq the latest updates in the country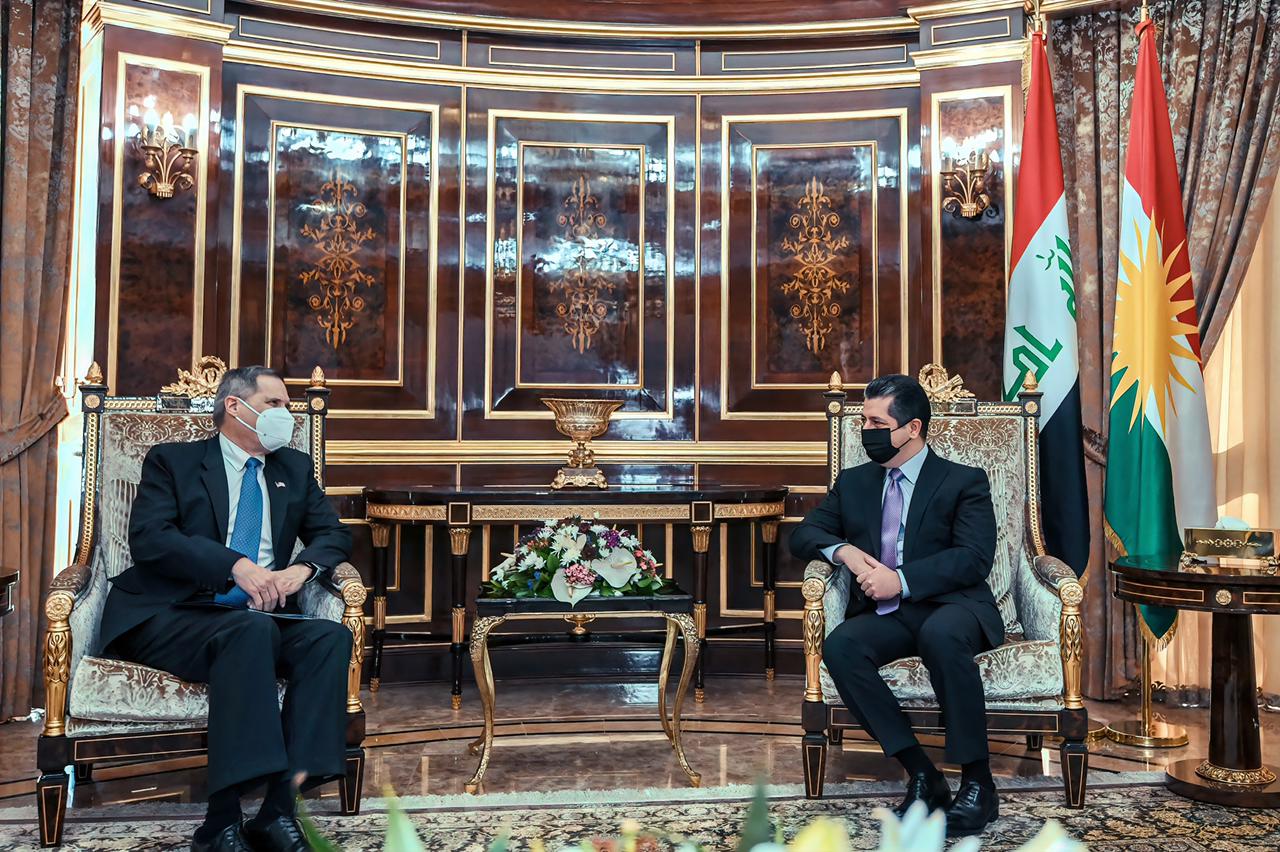 2021-02-24T15:51:23+00:00
Shafaq News / Head of the Kurdistan Regional Government, Masrour Barzani, received today the US Ambassador to Iraq, Matthew Tueller.
During the meeting, the two parties discussed the latest developments in the country and ways to strengthen relations between the Kurdistan Region and the United States.
The American ambassador stressed his country's support for the Region in confronting terrorist groups, especially after the terrorist attack that targeted Erbil, and expressed his appreciation to the security services' efforts to deal with such attacks and coordinate with the Global Coalition forces.
Tueller referred to the important and strategic location of the Kurdistan Region, an ally of the United States in the Middle East.
In his turn, Barzani thanked the United States and the Coalition forces for their efforts, and stressed that the Kurdistan Region will preserve its role in achieving security and stability in the Region.