Kurdistan's President Congratulates PUK on 48th Anniversary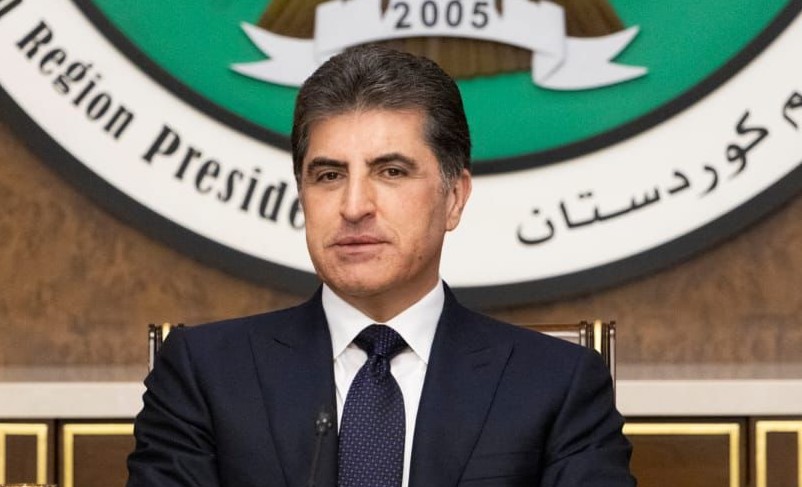 2023-06-01T08:55:37+00:00
Shafaq News/ On Thursday, Kurdish President Nechirvan Barzani made a phone call to Bafel Talabani, the President of the Patriotic Union of Kurdistan (PUK), on the occasion of the party's 48th Anniversary.
During the call, President Barzani extended his congratulations to Talabani, the Supreme Political Council, the political bureau, the leadership, and all members and supporters of the Patriotic Union on this occasion. He expressed his wishes for their success.
A statement released by the Kurdish Presidency highlighted that Barzani acknowledged the struggle and history of the Patriotic Union of Kurdistan while also recalling the significant role of the late President Mam Jalal.
He hoped this commemoration would catalyze unity, partnership, and cohesion among political parties, particularly between the Kurdistan Democratic Party and the Patriotic Union of Kurdistan.
In response, Leader Talabani, on behalf of the party's leadership, expressed gratitude and appreciation for the contact from President Nechirvan Barzani. He conveyed his good wishes and hoped for the President's success.