Kurdish Leader Masoud Barzani Stands in Solidarity with Region's Artists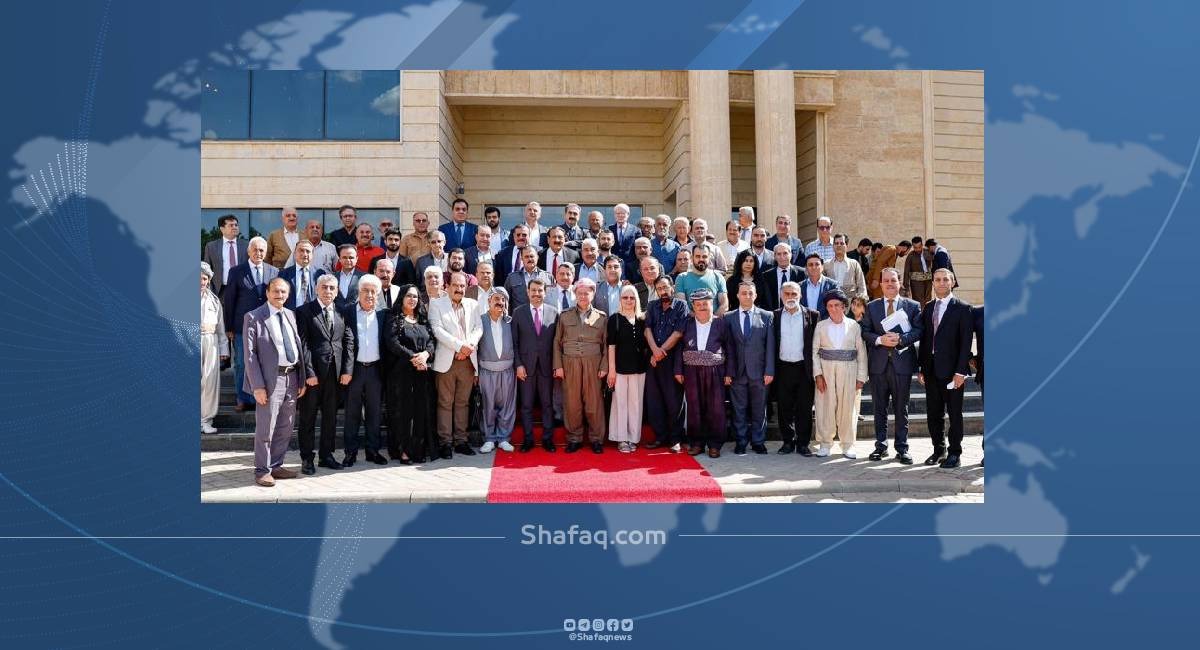 2023-06-08T16:24:08+00:00
Shafaq News/ Kurdish leader Masoud Barzani expressed his "unwavering" support for the Kurdistan's artists and their demands during a meeting held on Thursday, as stated by Barzani's headquarters.
In the gathering with a group of Kurdish artists, Barzani praised their role in "shaping the history, culture, and consciousness of the people of Kurdistan." He emphasized that the influence of artists in defining the identity of their people could surpass that of politicians.
"Art should be utilized to serve the just cause of the Kurdish people, promoting coexistence, acceptance of others, and fostering a love for the homeland and humanity," Barzani remarked.
Addressing the artists' concerns and challenges, Barzani expressed his solidarity with them and pledged his support for their demands to the extent possible. He said he hoped that the artists would contribute joyfully and without obstacles to the development of Kurdish artistic culture.
During the meeting, Barzani also provided an overview of the current political situation. At the same time, the attending artists had the opportunity to share their problems, proposals, and demands with him, according to the statement.