Heavy demand for the Iraqi Dinar in Erbil markets drives the Dollar down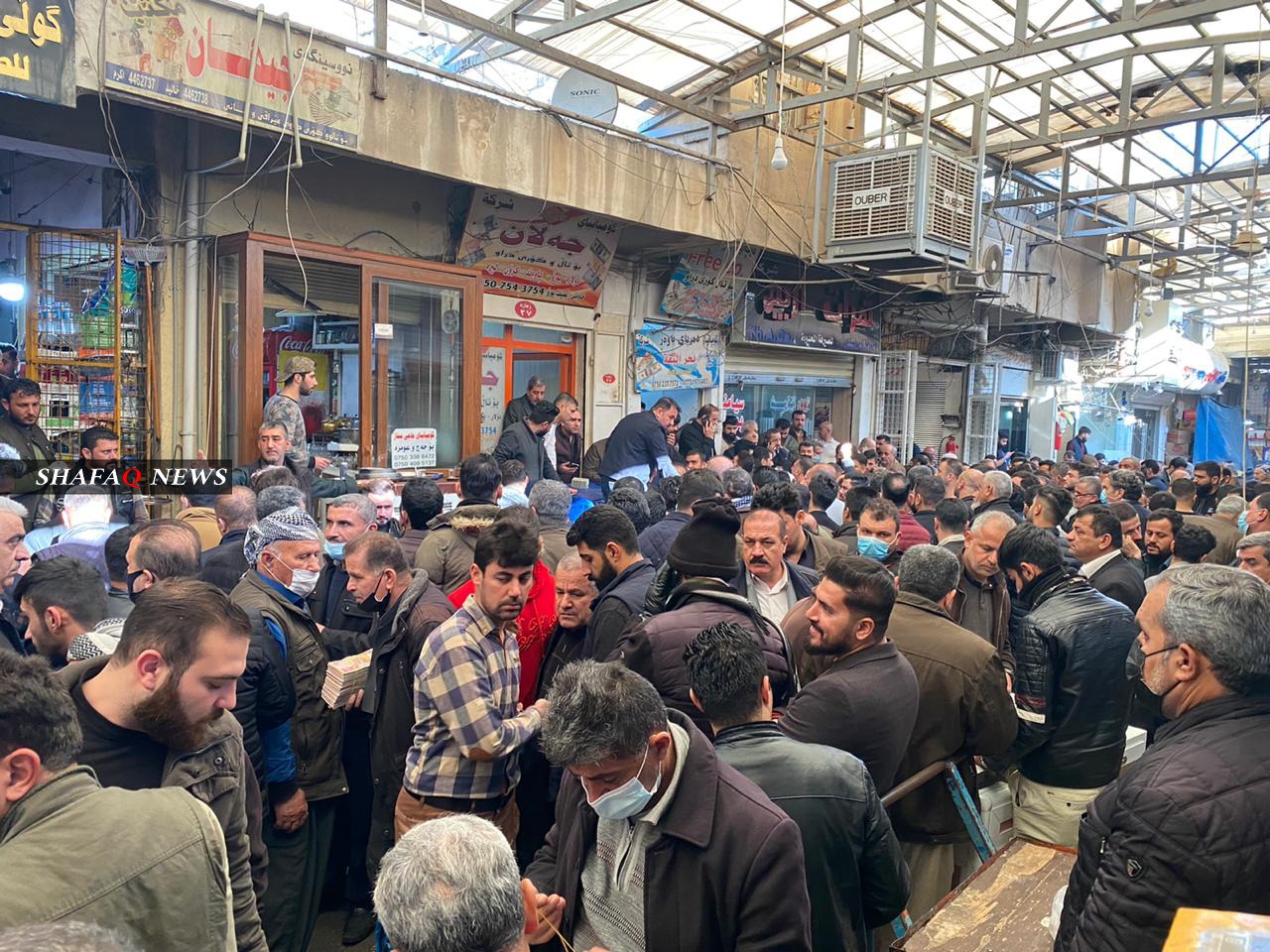 2020-12-21T12:12:38+00:00
Shafaq News / Erbil Stock Exchange in Kurdistan Region witnessed a drop in the U.S. Dollar exchange rate on Monday despite fixating its new price by the federal government.
The correspondent of the Shafaq News Agency stated that Erbil Governorate Stock Exchange witnessed a great turnout by citizens to sell their savings of U.S. dollar, which led to a drop in its rate.
Citizen Hamid Othman told Shafaq News agency, "We sell the dollar because its price has increased. We will buy it again if its price decreases," adding, "Currently we are moving towards the Iraqi dinar because we are sure that its price will rise again against the dollar in the future."
"I think that the citizens are wrong because the Iraqi government has fixed the price, and the citizens should not rush to sell their savings because the price has become fixed," said Karawan Muhammad, who works in the stock market.
Taher Ahmad, an owner of an exchange office, said, "The decision of the Iraqi Ministry of Finance made people confused, but, strangely, they began to trust the Iraqi dinar more than the Dollar, even after reducing its price. They believe that it is a temporary decision because we are an oil country and that the price of the Iraqi currency will rise again against the Dollar."